Love is in the air—like poofy, rainbow clouds—whether you're a cannabis lover or you have lots of cannabis-loving friends. Valentine's Day, the data show, is a favorite holiday for high society, and since it's on a Friday this year lots of customers will be looking for a little something special to help celebrate on the weekend.
According to cannabis wholesale marketplace LeafLink, top product categories in 2019, for the month before Valentine's Day overall were cartridges, flower, and edibles or ingestibles, in that order.
Data analytics firm Headset said that in 2019, while males typically dominate the cannabis consumer market at any given time, numbers of female customers increased in the days before and on Valentine's Day. Women also boosted sales of THC-infused massage oil overall, but especially on the Day of Love.
These nine cannabis products are sure to inspire romance: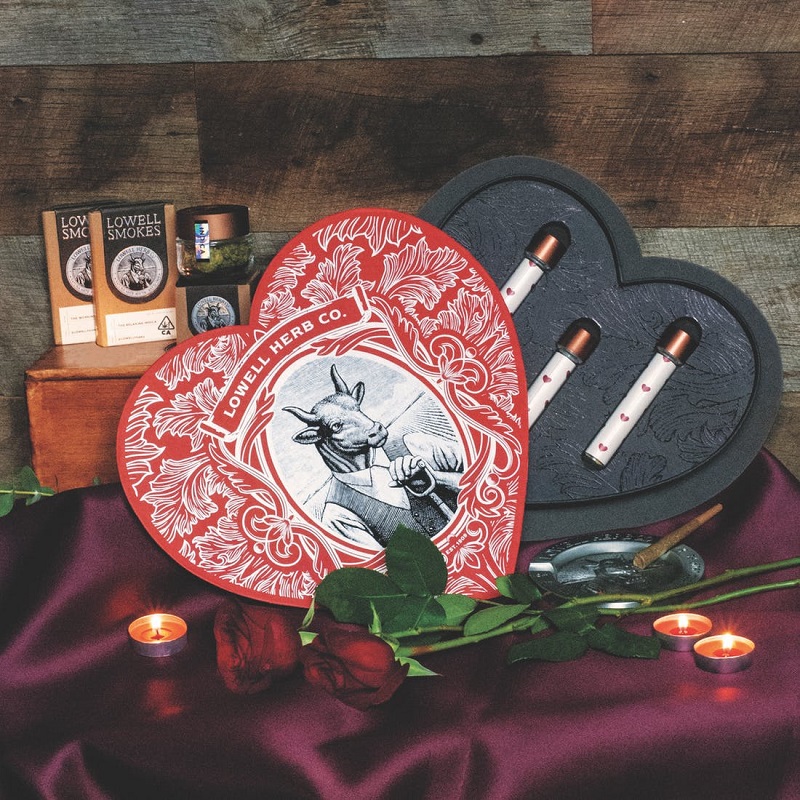 Lowell Farms continues its tradition of offering special, finely crafted holiday gift products with its newly released pre-roll set. Packaged in a beautifully detailed gift box, Lowell's Valentine's Day gift set contains three pre-rolls—each in their decorative own glass tube—held within a ribbon-wrapped, limited edition, keepsake heart-shaped box. Totally Instagrammable btw #LetSparksFly. MSRP: $40. LowellFarms.com.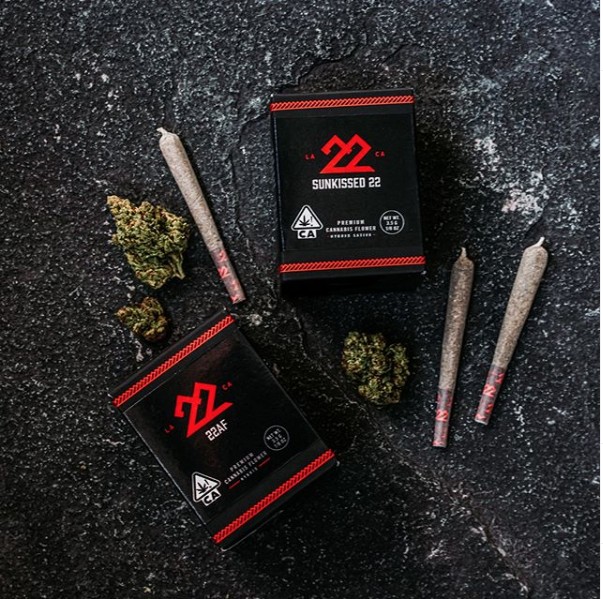 From System of a Down's bassist Shavo Odadjian, 22Red specializes in pre-rolls, flower, and vapes. The brand offers premium select strains like OG Kush, Strawberry Sorbet, and Watermelon are sure to set the right romantic tone. Bet on 22Red—for cultivated connoisseurs that love fine flower and extracts. Available in California. 22Red.com.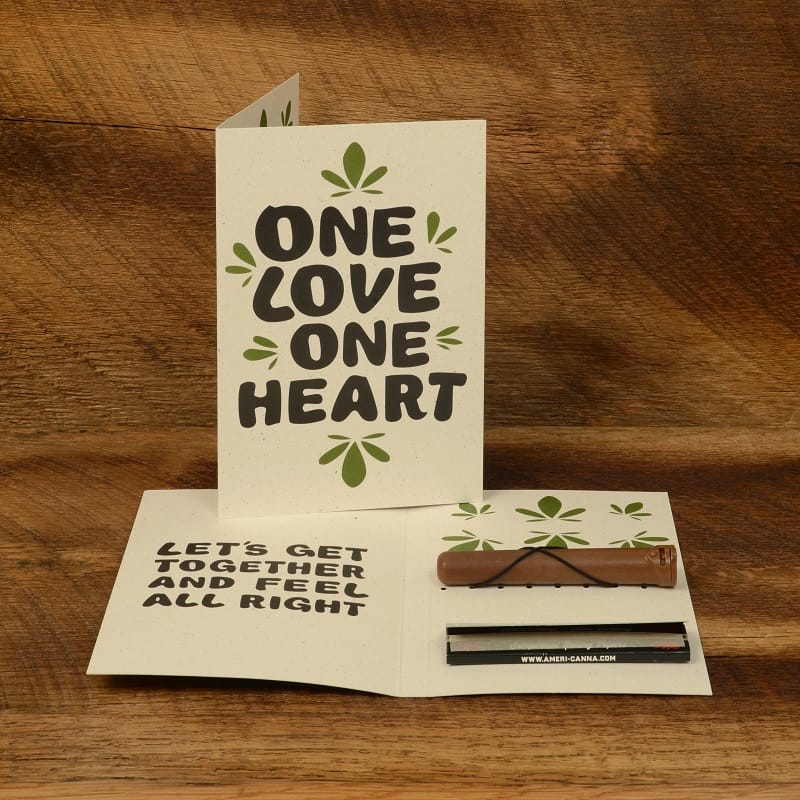 Don't forget to get a card! Ameri-Canna's Spliff Cards come for all occasions, including true love, and contain a full kit to roll one up, including papers, filters, and a reusable hemp plastic tube to put a little flower into. The One Love design opens up to say, "Let's get together and feel alright." MSRP: $8.99. Ameri-Canna.com.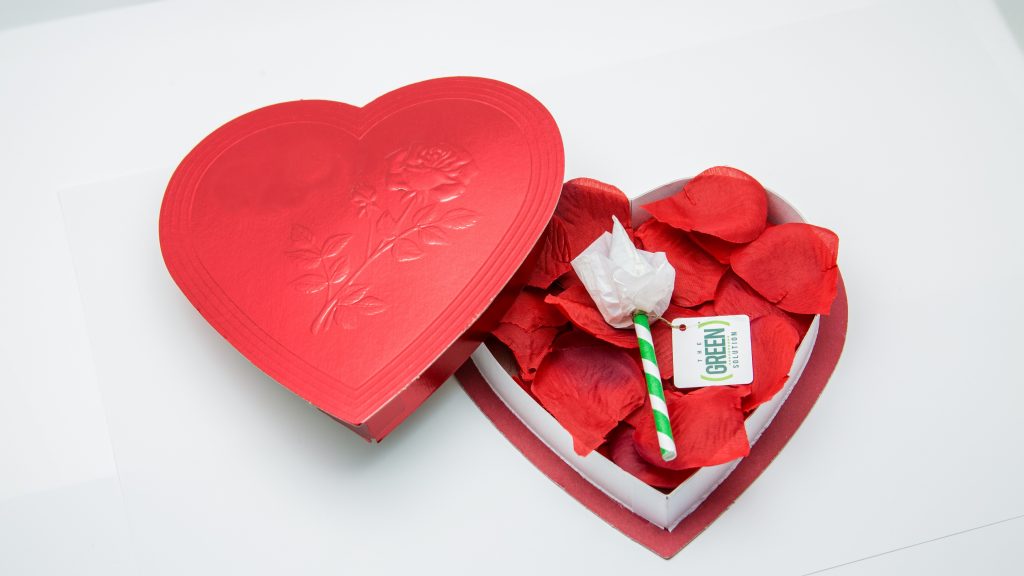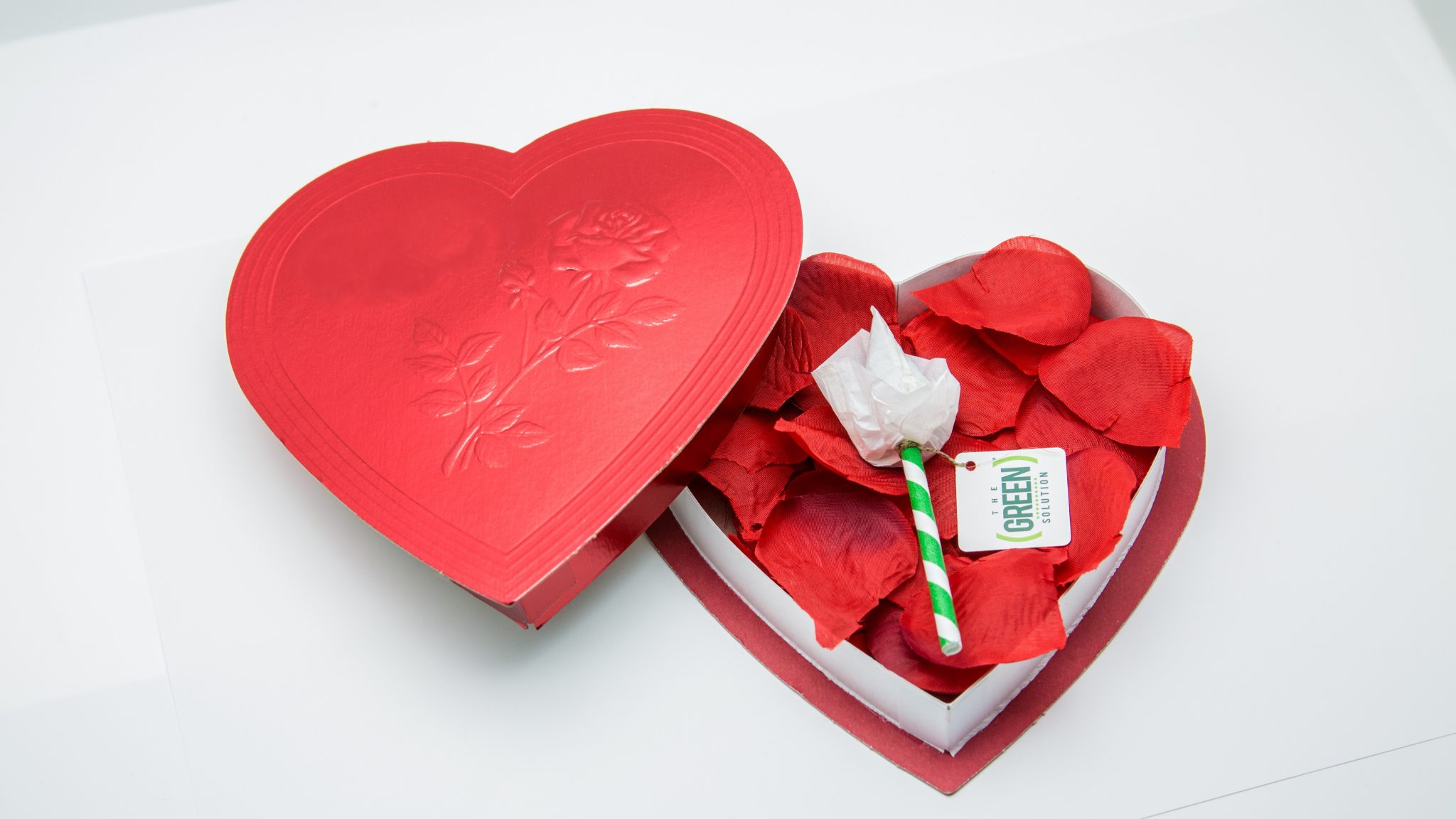 Colorado dispensary chain The Green Solution will offer tulip-shaped pre-rolls for a penny with every $40 purchase made between February 10 – 14. "The tulip pre-rolls are 2.5 gram bulbs filled with high-quality flower, attached to an elongated straw that reduces the heat drawn," said TGS. At twenty-one locations throughout Colorado, from TGSColorado.com.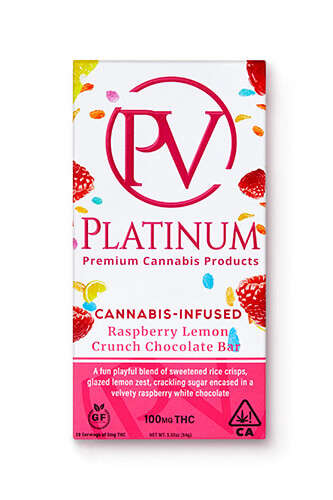 It's simply not Valentine's Day without chocolate; especially when that chocolate is House of Platinum's raspberry white chocolate with crispy rice and a hint of lemon zest. Add 100mg of pesticide-free, premium cannabis extract and you just might fall in love. Other fancy flavors include Thai Coffee Crunch and Cookies'N'Cream. HouseOfPlatinum.com.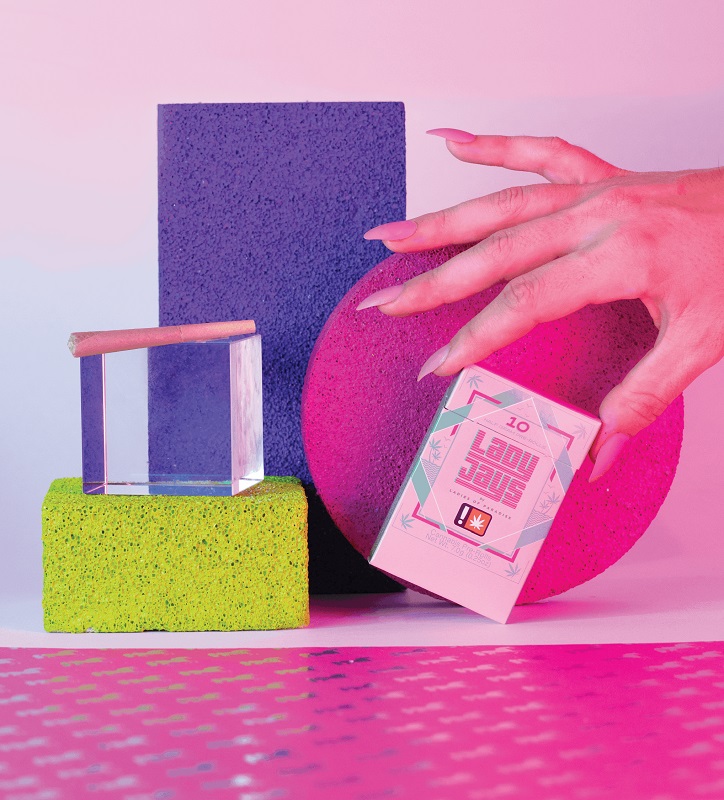 The Ladies of Paradise bring together handpicked Oregon cannabis and a purely feminine aesthetic to create their Lady Jay's Paradise Pre-Rolls. Ten to a pack, and packed with a half-gram each of premium flower, these blunts come in a beautiful pink pack and make a pretty gift for all the ladies who like to keep it lit. Each sale supports local charities. SmokeLadyJays.com.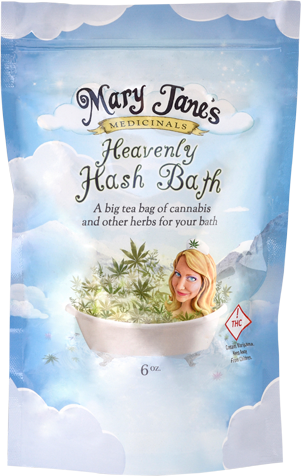 Slip into a tub for two with Mary Jane's Medicinals Cannabis-Infused Hash Bath. Detoxifying Epsom and Dead Sea salts are combined with cannabis leaves, arnica, lavender, peppermint, and grape seed oil, to create a tub-time teabag for a deeply satisfying soak. Promotes euphoria and can be used up to three times. MaryJanesMedicinals.com.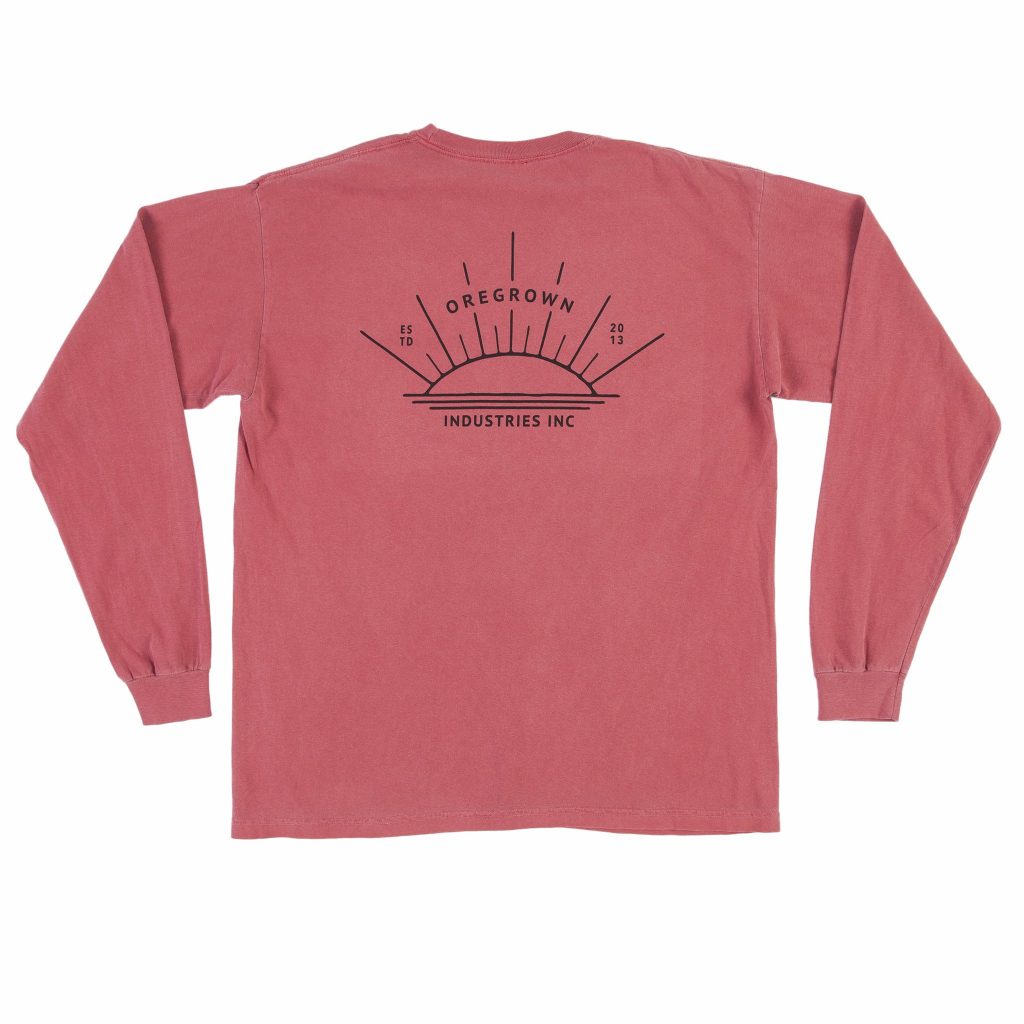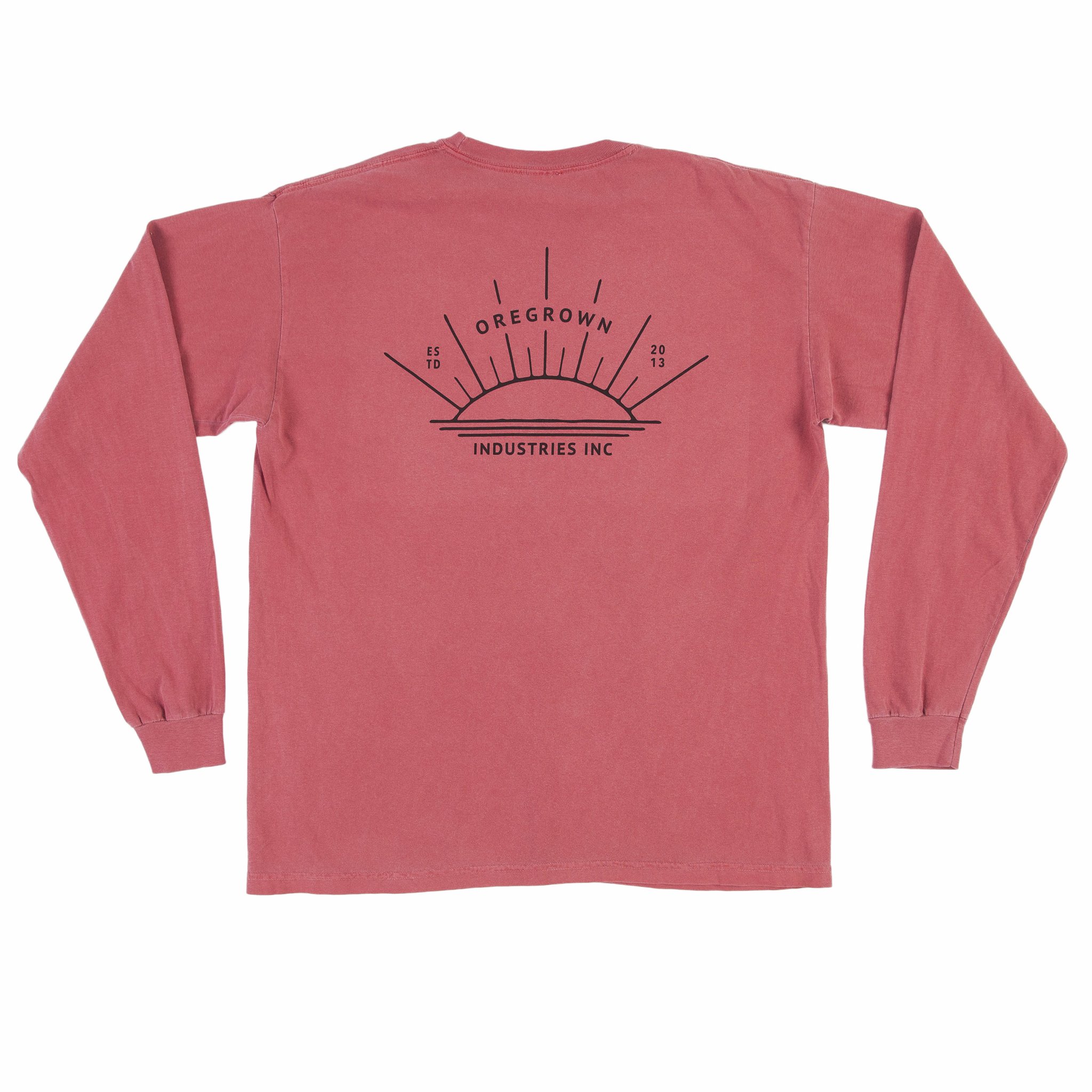 For the gear that keeps on giving, the 'Rise' Long Sleeve Unisex T-Shirt from Oregon-based cannabis retailer Oregrown Industries could become a warm, cuddly wardrobe favorite. In soft crimson color with the 'Rise' design or choose from other designs and colors in hoodies or short sleeve Ts, as well as knit and baseball caps. Oregrown.com.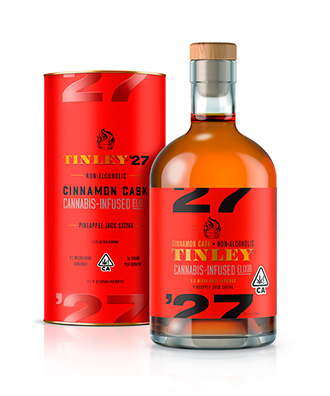 The Tinley Beverage Company offers Tinley '27 Cannabis Infused Elixirs. The non-alcoholic adult beverages are infused with Emerald Triangle-sourced sativa, with Pineapple Jack Terpenes. Stout bottles contain 8.5 servings each, at ten calories per serving. May be used straight up or in a mixed drink. DrinkTinley.com.