I first fell in love with macarons during my childhood in France.
Macarons are by far the most sought-after pastry for special parties and events. The desire to help expand the cannabis legalization movement brought me to San Francisco, and after meeting my partner, Ashley, we decided to pour our energy into Madame Munchie. We are both passionate users who always place quality first. The goal was to create an edible so delicious and delectable that it would convince even the most anti-cannabis person of the benefits of cannabis. And it worked! From grandparents to young parents, our products are enjoyed by all types of patients and bring a new level of classy to cannabis. Quite literally, we offer "the highest quality."
We won the first place award for Best Edibles at the High Times Cannabis Cup in San Francisco in 2014, the award for Best Medical Cannabis Hybrid Edible from San Francisco Patients' Choice in 2015, the Best of Edibles List awards for Most Elegant and Best Gourmet edibles, and the California 2015 Cann Awards for the Best New Infused Product. We are incredibly grateful for all the support from the community. It shows us that the patients can recognize quality when they see it and gives us the confidence to stay true to our vision.
Our macarons are available in dispensaries and delivery services throughout California. I am incredibly inspired by how much risk everyone in this community is willing to take in the name of freedom and legalization. After starting my career in finance on Wall Street, I finally have a job where I feel genuinely fulfilled and proud. This job allows me to make use of my financial and creative skills and provides me with the intense satisfaction of helping patients while improving the image of cannabis.
However, it is important to remember you can't please everyone, but you can always try to offer the best version of yourself to others. Despite all the planning in the world, the unexpected will occur. Perseverance is the key to any successful endeavor, but I also try to remind myself that if I'm not having fun while doing this, it's not worth it. So I try to enjoy the journey and not let the stress get too close. When it does, I make sure our medicated macaroons are close by.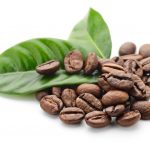 Hazelnut Mocha: A new take on a classic French macaron flavor: coffee. Reminiscent of Nutella, this is the perfect macaron to accompany your morning java.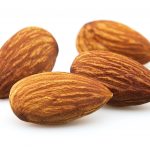 Citrus a l'amande: Using almonds from the owners' friends'farm in Central California, this macaron presents an unusual and unique flavor.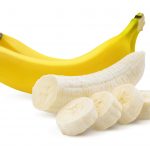 Tropical Jungle: Sometimes called the "tie-dye" macaron or the "rainbow one," this product contains chocolate ganache and a banana puree made using real bananas.
PB&J: Perfected over time, this little beaut is entirely decorated by hand with a grilled hashtag on top and plenty of house-made peanut butter and jelly in the middle.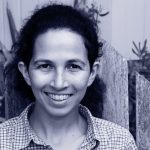 GERAGHTY'S FAVORITE IS…Tropical Jungle. "This is really the one where I most express my vision of the world, a world full of colors and diversity. It also contains a not-so-secret double meaning: legalize gay pot."
For wholesale orders and more on Madam Munchie Macarons:
MadameMunchie.com