It's 2019! Resolutions and goals have been set–to give up alcohol for Dry January; to lose weight with highly touted diets and regular workouts; to remain flexible with yoga, or commit to a hardcore training regime. None of these intentions are new, but there are new products, theories, techniques, and trends to try, to get resolution-makers off on their best sneaker-clad foot.
Trends that seem poised to only get bigger in 2019 are wellness and self-care, with a big segment of natural, organic, and plant-based products and practices that have appeal to expanding markets. With an estimated $4.2 trillion global market in 2017, the health and wellness industry caters to consumers that are busy and stressed, with many actively seeking out kinder, gentler methods of feeling good and staying healthy.
Surprising to some–it turns out that lots of consumers who use cannabis also live healthy lifestyles that include physical activity and sports. Called "cannabis athletes" in some media reports, they include professionals in many sports, as well as amateurs that use the anti-inflammatory and calming effects of cannabis to elevate their game. The opposite of outdated stoner stereotypes, these fitness practitioners are advocates for "CANnabis," not "Cann't-abis," so to speak.
But can cannabis help you reach your fitness goals?
Growing anecdotal evidence seems to indicate that cannabis has been used as a secret fitness supplement, mainly for its well known anti-inflammatory and calming benefits. Professional athletes including boxing champion Mike Tyson, former NFL offensive lineman Kyle Turley, and former NBA player Al Harrington have become prominent cannabis advocates and entrepreneurs–and each of them credits cannabis use with life-changing benefits of pain relief for injuries suffered during their careers.
Here are nine 420-friendly wellness products and practices that could infuse your fitness routine: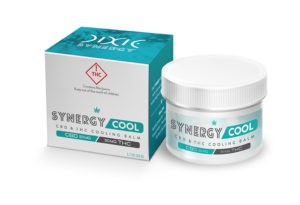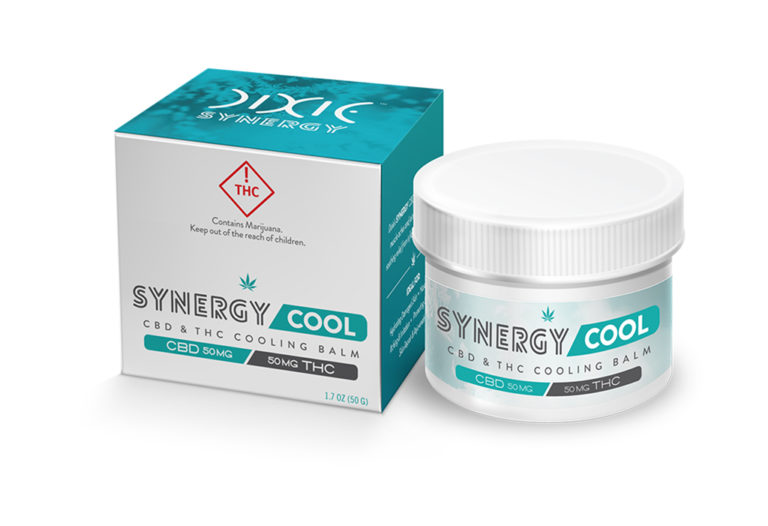 1) Dixie Brands Synergy Cool CBD & THC Cooling Balm–If you're feeling the burn maybe a little too much, this chilly balm will help you ease the ache. With 50mg THC and 50mg CBD in a 1:1 blend, as well as menthol crystals, bees wax, and aromatic essential oils of peppermint, eucalyptus leaf, pine needles, and German chamomile flower–you'll feel relieved and refreshed. In addition to topical pain relief, Synergy Cool can be used to treat dry, damaged skin, muscle cramps, itching and skin irritation, and promotes circulation. Visit DixieElixirs.com.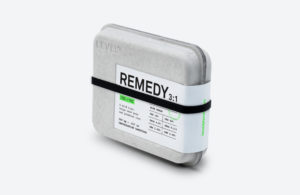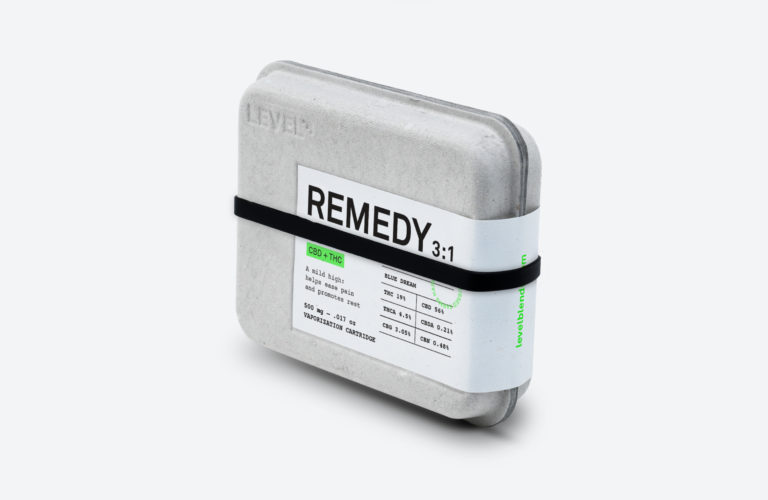 2) Level Remedy 3:1 Blend Vape Cartridges–Cannabis oil and steam-extracted terpenes bring the potentially powerful "entourage effect" to the realm of relief for fitness folks that prefer inhalation. Vaping offers rapid delivery of effects and many consumers find the process of vaping relaxing, before or after athletic activities or as part of their lifestyle. Level promises "a mild high" that "helps ease pain and promotes sleep" with this formula that boasts a blend of cannabinoids THC, THCA, CBD, CBDA, CBG, and CBN. From LevelBlends.com.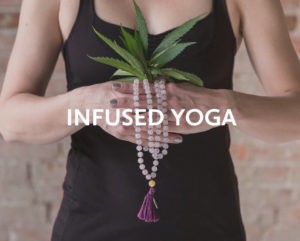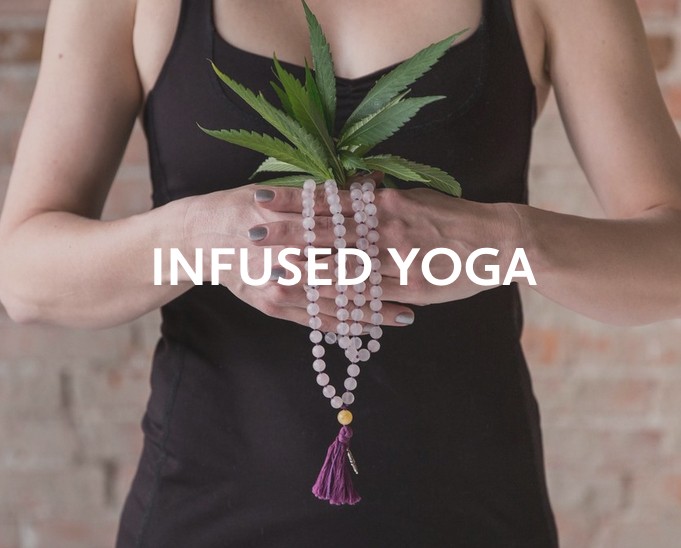 3) Marijuanasana–Wellness isn't about just taking supplements and pain relievers. From a fundamental standpoint, it comes down to lifestyle and health practices. Marijuanasana, a Colorado-based yoga class (and other cannabis-friendly fitness programs in recreationally legal states) puts the plant in position to increase potential for focus, flow, and feelings of relaxation. Taught by Pilates and dancing instructor and yogini Stacey Mulvey, one testimony said, "This was the best class I've ever attended. I've never felt so at ease during a class." At Marijuanasana.com.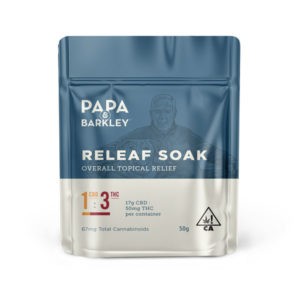 4) Papa & Barkley Releaf Soak–When you have aches and pains from a hard workout or a hard day at work, sometimes the best-ever therapy is a good, hot soak in the tub. Now, imagine if you added THC and CBD to that steaming pool of relaxation. This 3:1 THC-to-CBD blend also contains Dead Sea salt, coconut oil, and essential oils of eucalyptus, tea tree, peppermint, and lavender. For a totally extra spa experience, Releaf Soak can also be used as a salt scrub in the bath; cannabis also has antiseptic properties and is sometimes used as a treatment for skin issues. Visit PapaandBarkley.com.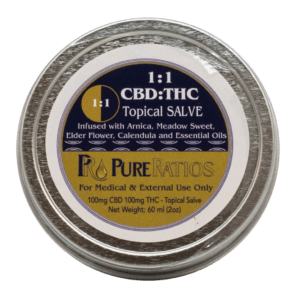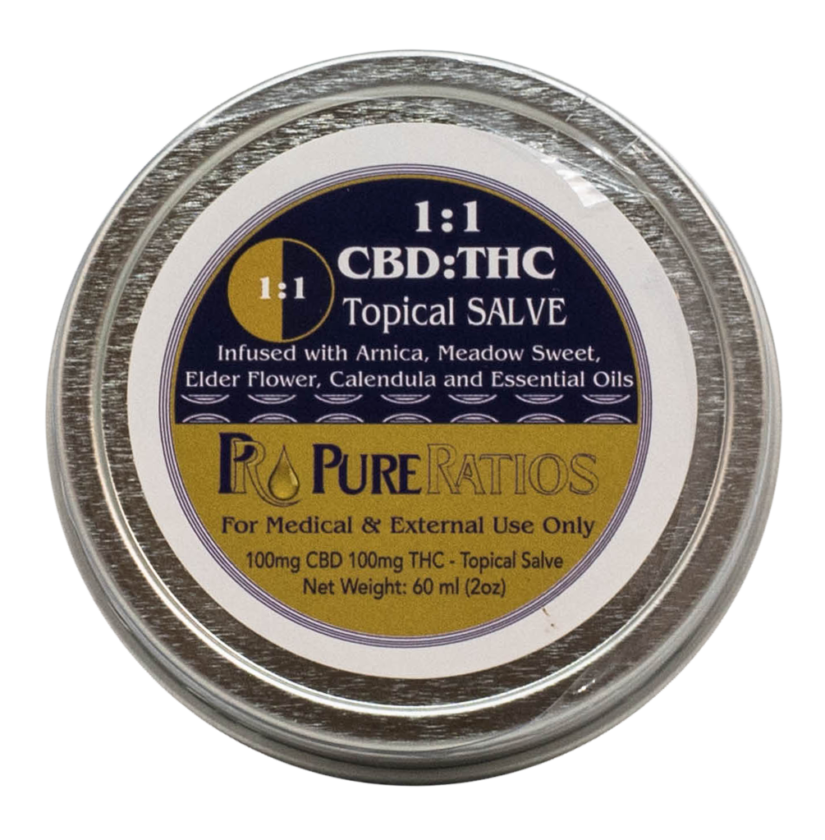 5) Pure Ratios 1:1 Topical Salve–For directly targeting an area with pain relief, a topically applied lotion or balm is typically a good choice. This pain relief blend contains 100mg of THC and 100mg of CBD, which delivers a healthy dose of active ingredients and also provides botanical benefits from arnica, meadowsweet, calendula, elder flower, rose petals, and essential oils of ginger, black pine, cardamom, frankincense, and turmeric. Absorbs quickly for more rapid affects. From PureRatios.com.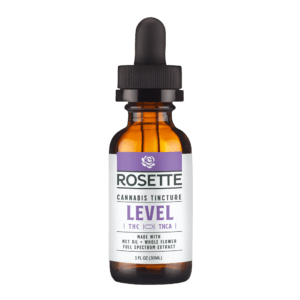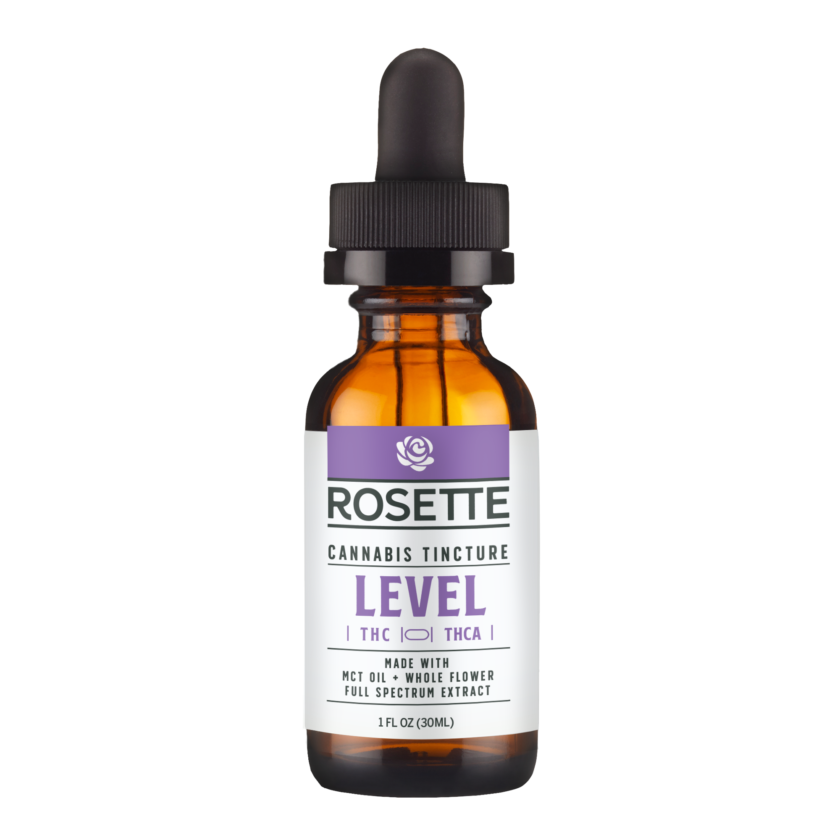 6) Rosette Wellness Level Cannabis Tincture–Suggested for overall wellness or "acute" pain relief, Level combines cannabinoids THC and THCA with medium chain triglyceride (MCT) oil to create a blend that also boast anti-anxiety effects. Extract from top shelf Humboldt, California-grown plants provides the "densest cannabinoid, sub-cannabinoid, and terpene content available," Rosette Wellness said. Applied sublingually for rapid absorption, or add to food and beverages. At RosetteWellness.com.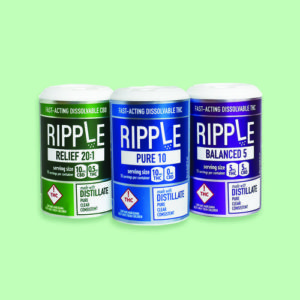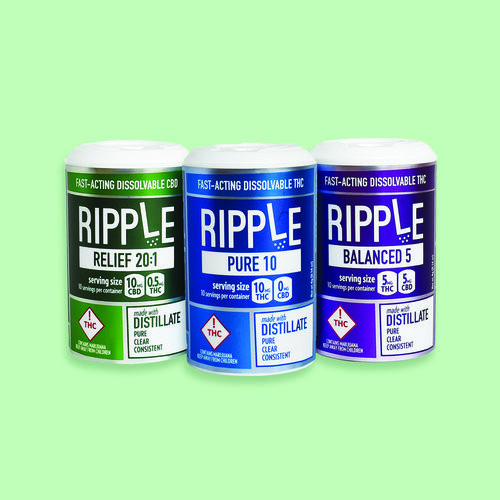 7) Stillwater Brands Ripple Dissolvables–These powdered blends allow you to add cannabinoids THC and/or CBD to just about anything, including water, beverages, and food. Individually portioned packets make for precise dosing. Manufacturer Stillwater Brands said, "[For] surviving triathlons and trick backs, showing anxiety who's boss, and making aging suck less." Their Relief blend features a 20:1 ratio of CBD to THC for potent pain relief. From StillwaterBrands.life.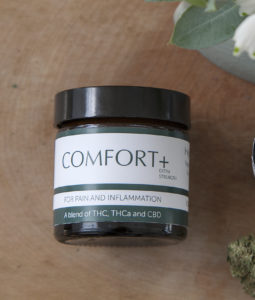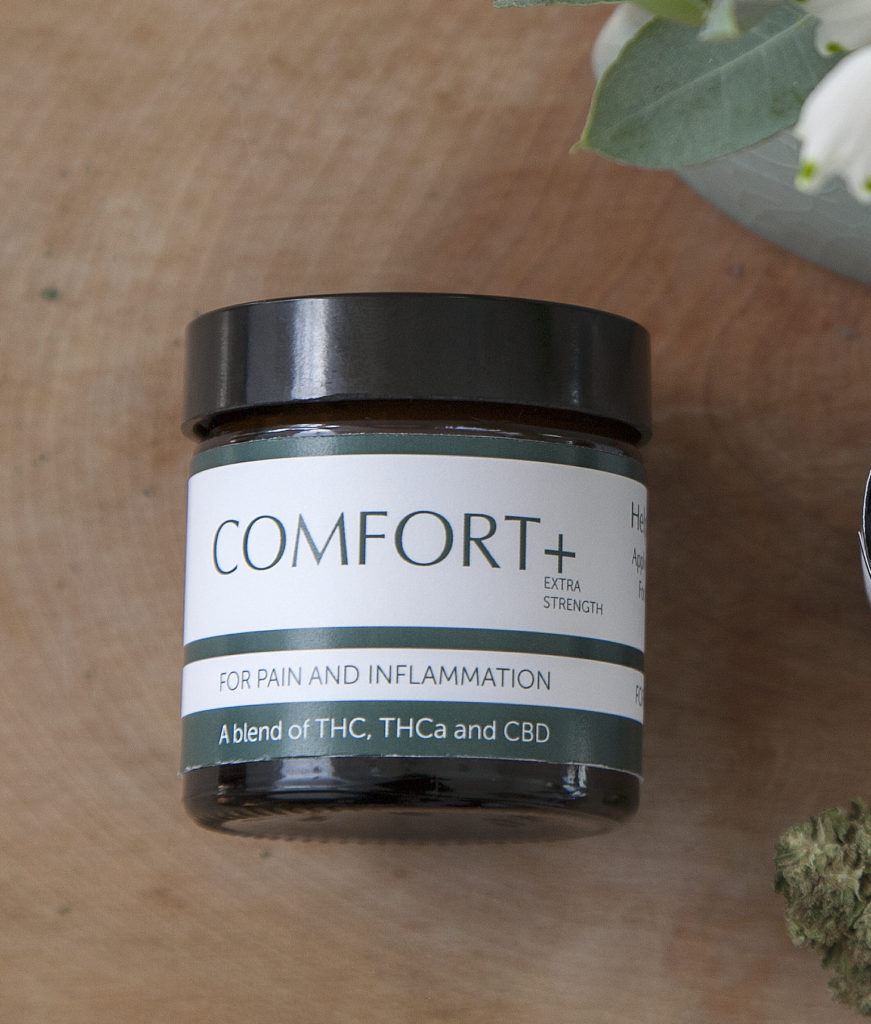 8) Sweet Releaf Extra Strength Body Butter–With a spa-like feel and more than 360mg of THC per jar, Sweet Relief blends organic coconut oil with creamy natural emollients including cacao and Shea butters, and other essential oils. Recommended for "chronic pain, inflammation, sore muscles, and skin conditions," this topical application makes it easier to target specific areas of aches and pains, in comparison to the effects of cannabinoids when consumed or inhaled. From SweetReleaf.com.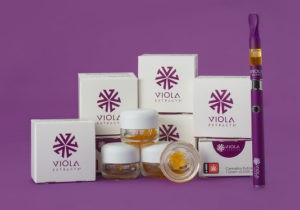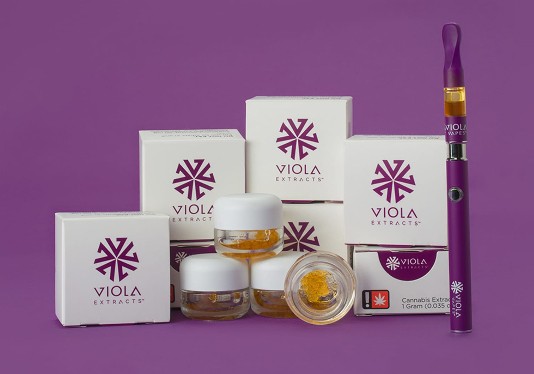 9) Viola Brands–Founded by former NBA player Al Harrington, this cannabis producer grows its own top shelf strains, which are available alongside the brand's vape cartridges and concentrates. For consumers that prefer more traditional methods of inhalation for their cannabis use, Viola develops its line from a seed bank of more than 200 strains with their own research and development team. Extracts offer consumers potent proprietary extractions that include full spectrum cannabinoid and terpene profiles, to bring maximum benefits. At ViolaBrands.com.
(Cannabis products containing THC are available in legal U.S. states where manufacturers, producers, distributers, and retailers are licensed, per state and local regulations.)