Hepburns's solventless ice-water hash pre-rolls are heating up the California market with their juicy, smooth consistency, fashionable packaging, and do-it-yourself small-batch approach.

Hepburns officially came together in January 2015, but founder Allie Butler dreamed up the concept years earlier during her stint as a patient consultant at San Francisco's Apothecarium dispensary. "The most popular product was a pack of pre-rolled joints that patients constantly complained about but continued to come back for," she said. "I wanted to make something better, because I felt like patients deserve better."
Hepburns products are made by hand—and with care. First, Butler grinds the flower. Then, she adds lots of ice-water hash. Then, she and her friends roll up the product. For the Petites they use cones, but Butler personally rolls the Deluxe by hand. "We put tons of love into the Hepburns, and we hope you feel it," she said.
Butler, a Berkeley native who also writes for Lady Bug magazine, has an impressive resume: She graduated from UCLA, got her master's degree in public health from NYU, worked at Compassionate Health Options, and did a brief stint at SPARC. One day, she'd like to start the first Cannabis Cup for women. But right now, when she's not affectionately making her tasty ice-water hash pre-rolls, she's snaking up and down Highway 1 making deliveries.
"I think by May or June you will see the Hepburns in a lot more dispensaries," she noted. She added with a smile, "Thank you for Hepburning!"
For wholesale orders: Hepburns.com
(415) 799-1670
[email protected]
Lovingly Packaged
Tins
Butler wanted something recyclable. She sources her tins from TinWerks. "I am saving up for custom-embossed tins, but that's the startup struggle," she noted." In the end, she wanted something discreet that could make people feel like part of a secret club. "I have started hearing rumors of people knowing who is in the know at work based on who has a Hepburns sticker on their water bottle. I love it!"
Logo/Design
"I was inspired by vintage psychedelia, Alice in Wonderland, and art nouveau," said Butler.
Glass tube with cork and string
"Hepburns Deluxe and our new product, Hepburns Reserve, are intended to bring the very best to our patients," noted Butler. The thick glass tubes are intended for re-use. She sources quality borosilicate glass to help keep her patients safe. The glass tips are hand-blown by JollyGreenGlass. "Our patients love the tips, and so do I, for form and function," Butler said. The Deluxe comes with organic hemp wicks from San Diego's Organic Flame. "These are intended to give you the best possible smoking experience," Butler said.
In the name of…Fats Waller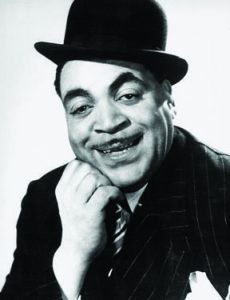 The Hepburns name was inspired by "hepcat" prohibition jazz greats like Fats Waller. It was not, contrary to what most believe, inspired by Audrey or Katharine Hepburn. "I also wanted to appeal to the Burning Man crowd," noted Butler.