Four things CEO Christine Smith has learned from launching Grön
Grön (pronounced "grewn") means green in Swedish, a nod to founder and Chief Executive Officer Christine Smith's love for Scandinavia. She fell in love with the region when she attended design school in Denmark.
Grön's conception in 2014 was a happy accident. "I was a practicing architect at a large Portland firm when my husband opened a marijuana dispensary," said Smith, 43. "I quickly became aware the selection of edibles available was disappointing, so I decided to start dabbling with something that might appeal to a more mainstream market."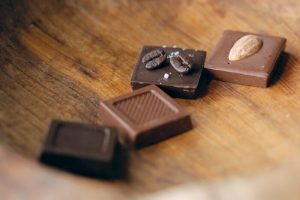 Testing
Edibles production on a large scale is less about the art of food and more about the science of medicine, as testing dictates distribution. We spend a significant amount of time and resources testing, retesting, and testing again. That is the only way to stay compliant in this industry. Grön is very proud to be the first Oregon processor to receive process validation from the state of Oregon.
"Grön now produces 50,000 chocolates a month. We expect to double that by the end of 2017." —Christine Smith
No overnight successes
Edibles companies don't start overnight. 2016 was our year of growth, but that growth couldn't have happened without the base of development that was generated prior.
Forward thinking
Look up and think ahead. We are currently procuring raw materials that will go into production in late-March. Always look ahead, and read the rules that will affect your future.
Tenacity
Enough said!
---