"I don't dream at night; I dream all day. I dream for a living." —Steven Spielberg
The makers of Day Dreamers Chocolates probably can relate to Steven Spielberg's words. With multiple Cannabis Cup awards and an expanding product line, their dreams certainly seem to have come true.
The company was created in 2011 in Santa Cruz, California, during a time when the edibles sector resembled the Wild West. Noticing a critical market need, Day Dreamers' founders set out to create a company that focused on compliance, safety, and consistent dosing. "Day Dreamers was formed at a time when there was no specific way to dose edibles properly," said Nadia, manager of sales and marketing. "We package our chocolates in pharmaceutical-grade, foil-backed blisters to ensure each square is always a uniform dose, regardless of environment or handling issues."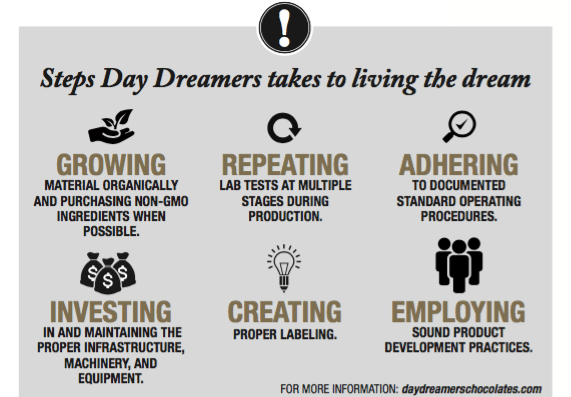 Most companies in the cannabis industry now take dosage and labeling seriously. Day Dreamers was determined from the beginning to set a standard that would cement them in a leading role. "The opportunity to work in a pioneering industry arises, perhaps, only once in a lifetime."
Day Dreamers focuses on providing quality products. As pioneers in the edible's field, owners and management believe they have a responsibility to set an example for other companies, especially in regulatory compliance. Nadia explained, "Our vision is for Day Dreamers to become a household brand in the long run. For us, compliance and transparency are twin pillars in achieving such."
The mindset extends to product labeling. "We do not lie about the milligram content of our products,: said Nadia. Day Dreamers tests all products and keeps detailed lab reports to back up their claims. Through regular testing and a scientific approach, Day Dreamers the company is able to offer top products that provide reliable experiences, according to Nadia.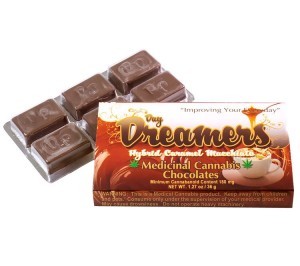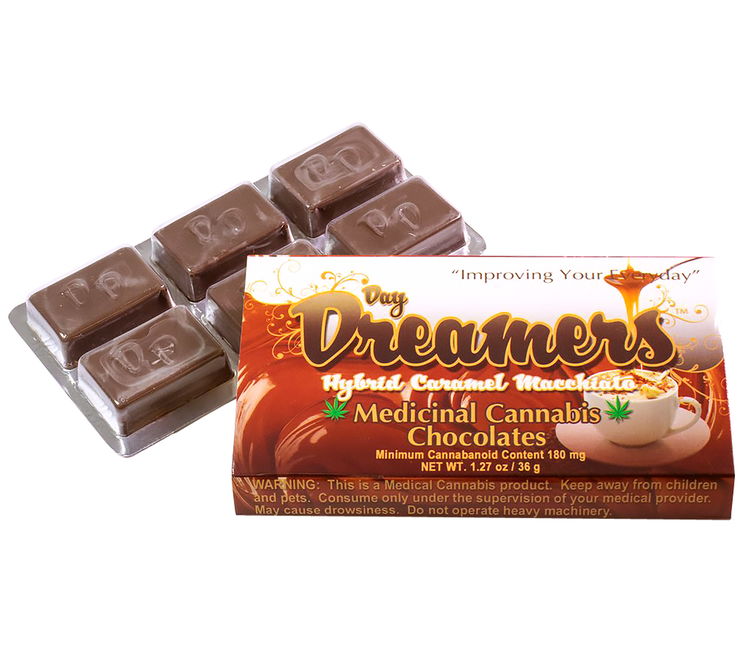 The focus on quality and consistency has produced significant returns on the effort involved. Patients say they notice the different effects between Day Dreamers products. "We are producing medicine rather than food, so offering strain-specific products is more important than distinguishing products by food categories," said Nadia.
"Compliance and transparency is not a pat on the back or a great press release. It is a solution to ensure Day Dreamers is here tomorrow and continues to service our patients for years to come." —Nadia
Day Dreamers products are available in approximately 200 shops in California, but the company aims for more than regional success. "Our brands are launching in Nevada, via licensing, any day now. We are in the process of bringing our brands to Oregon, Arizona, and Washington State through similar licensing deals," she added.
Market territory isn't the only expansion on Day Dreamers' agenda. Building on the success of the Cannabis Cup-winning CBD 1:1 chocolate bar, the company is developing a CBD-oriented product line called Thrive. The line includes a CBN capsule formulated to help individuals fall asleep. This is "exciting news for insomniacs seeking a strong yet natural, non-addictive sleep aid with minimal psychoactive effects," Nadia said.
Earlier this year, Day Dreamers launched the Liquid Dreams line of cannabis oils. The easy-to-use vape cartridge refilling system is economical financially and in terms of environmental impact. "With each refill bottle there is an inner syringe-like chamber filled with 1,000mg of C02-extracted oil," explained Nadia. Each refill bottle contains approximately 1g of oil.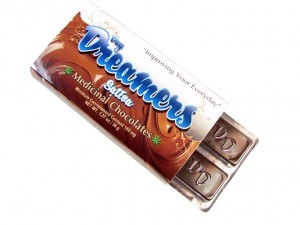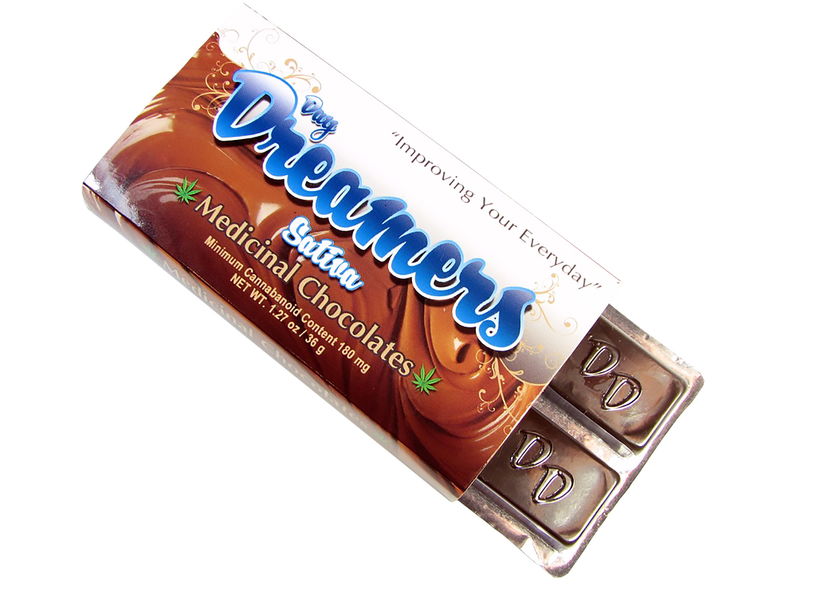 Besides simply refilling empty oil cartridges, Day Dreamers recommends three other ways to use the oil. For example, consumers may "twax" joints with it. "Twaxing" refers to dripping the oil over the outside of a pre-roll or hand-roll, thus increasing its potency. Consumers also may use the oil as a dab. The oil may be taken internally, as well. "Yes you can eat it, but it actually works faster and more effectively when placed under the tongue," Nadia said.
Day Dreamers's diverse product line is matched by its diverse staff, many of whom worked in entertainment, retail, technology, and manufacturing before entering the cannabis industry. As the cannabis market expands to new demographics and locations in the coming years, the variety of skillsets provides Day Dreamers an edge in the marketplace, Nadia said.