incredible Wellness A Better Vape
incredibles describes its natural-flavored ePen as "as clean as they come." Formulated using THC distillate to provide the smoothest taste that pampers users' minds while delivering relief in a convenient, discreet pen. In medical and recreational blended formulations, featuring various ratios of THC to CBD. Packaged for dispensary and retail sale in an attractive, clean, logo-branded box. Dosage is approximately 2mg per draw. The ePen is one of several items in the incredible Wellness products line. Ingredients are gluten-free and sustainably sourced.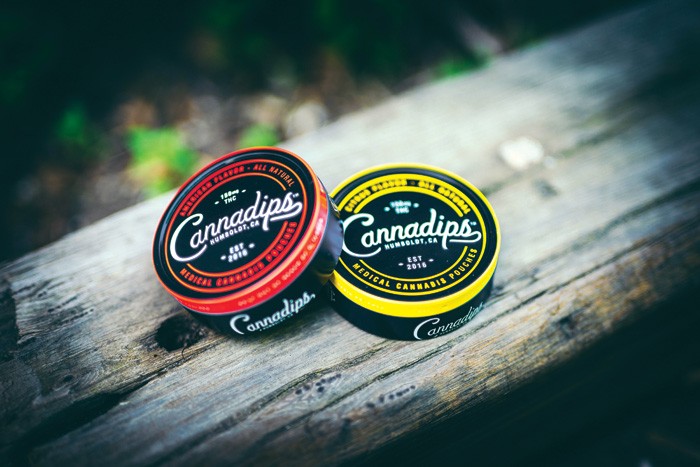 Cannadips
Humboldt-based Cannadips provides THC and CBD in patent-pending blends that patients can enjoy via sublingual absorption. A pouch between the cheek and jaw gives the efficacy of smoking (less than ten minutes) without the smoke. Discreet, odorless, and spit-less; all ingredients are lab-tested. THC and CBD blends come in 150mg dosage and in American, mint, and citrus flavors. An impressive line of logo baseball caps makes Cannadips not just a product, but also a lifestyle. #DipIntoLife.

AccuVape V.Stick
The AccuVape V.Stick personal oil vaporizer offers customers the ability to enjoy organic herbal supplement oil or even a private blend. Users control the contents and quality with each interchangeable, refillable cartridge. Automatic; shuts off in eight seconds for a "perfect puff." Super-sleek design has no buttons, dials, or movable parts. Lifetime warranty on battery. AccuVape.net
Buena Vista Pre-Rolls
Buena Vista offers strain-specific, whole flower premium rolls with flower sourced from an exclusive network of artisan cultivators in Northern California. Wrapped in unbleached Dutch cones, premium rolls are sealed with Boveda™ two-way humidity control technology to retain exceptional potency, flavor & aroma. A box of Buena Vista contains five half-gram premium rolls.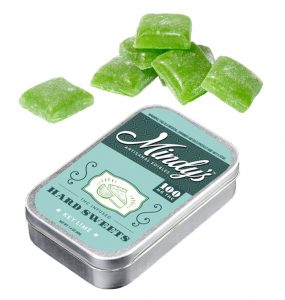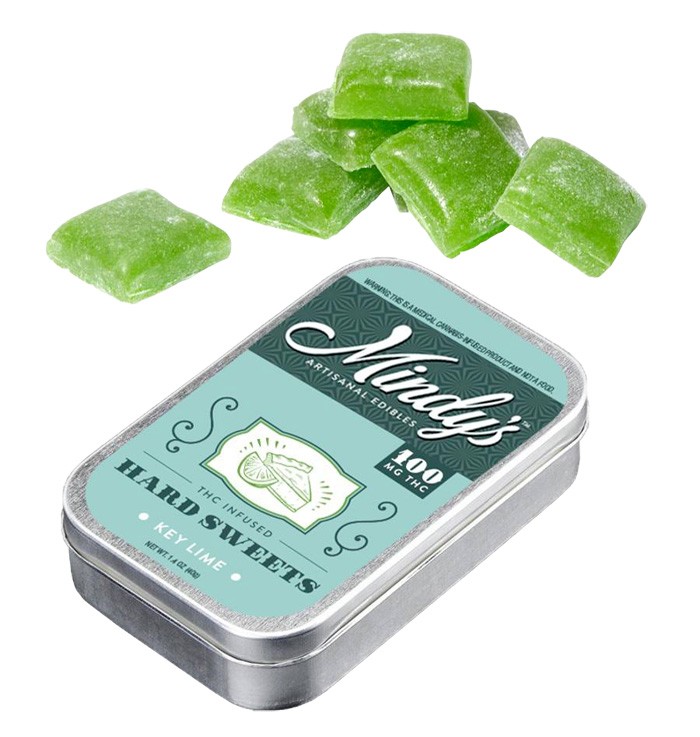 Mindy's Key Lime Hard Sweets
Mindy's Edibles Key Lime Hard Sweets bring tangy, tart lime flavor, and a hint of tropical passion fruit to sublingual absorption. Created by James Beard award-winning pastry chef and Mistress of Deliciousness, Mindy Segal. Each candy has 10mg THC dosage, and come in handy tins containing ten pieces.