CHICAGO–Global management consulting firm A.T. Kearney recently published results from a study of consumer attitudes toward cannabis legalization. Indications are that there are a lot of cannabis-curious consumers out there, waiting and willing to try medicinal and recreational cannabis products.
Out of 2,000 American and Canadian survey subjects (1,000 from each country), more than half said they would be willing to try recreational marijuana at 54 percent. Overall, 21 percent said they would be willing to try recreational cannabis in infused non-alcoholic beverages, and 16 percent said they would try cannabis-infused alcoholic beverages.
Corona Beer and its parent company Constellation Brands were the first adult beverage company to invest in Canadian cannabis interests, with other mainstream mass marketers, like Molson/Coors, also jumping onto the cannabis wagon.
So, it may stand to reason that THC-infused beverages will become a versatile alternative for the adult beverage market, where consumers may be looking for the medicinal benefits of cannabis with CBD-blended formulations, or for recreational purposes with THC-infused drinks–making them an interesting option for holiday entertaining.
Hot or cold, here are four suggestions for THC-infused drinks in flavorful blends–sparkling for a festive toast, or warm and toasty on a chilly day: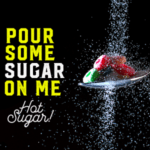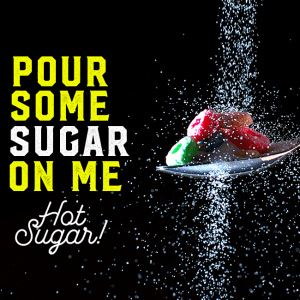 Hot Sugar–This THC-infused sugar is perfect for those who would like to infuse and sweeten beverages at home, hot or cold, and also control dosage levels. At 10mg per serving, THC is fused to natural sugar using UFuse technology. Available in single serving packets and 10-serving packs, in plain, chocolate, warm marshmallow, creamy caramel, and citrus-flavored sugar. In Washington State, from PhatPanda.com.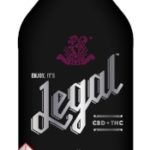 Legal Sparkling Tonics –Mirth Provisions described their flavor-forward drinks and said, "Our all-natural sparkling tonics are crafted for that perfect high. Never high-fructose. A delicious mix of bubbles, fruit and as much locally sourced ingredients, as Mother Nature will allow. Crafted strain-by-strain to deliver five different but consistent good times." Available in THC-infused pomegranate/sativa, lemon ginger/indica, Rainier cherry/hybrid, and cranberry CBD/THC blend. Available in Washington State, Oregon, California, Arizona, and Colorado, at MirthProvisions.com.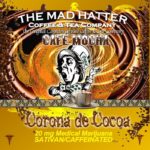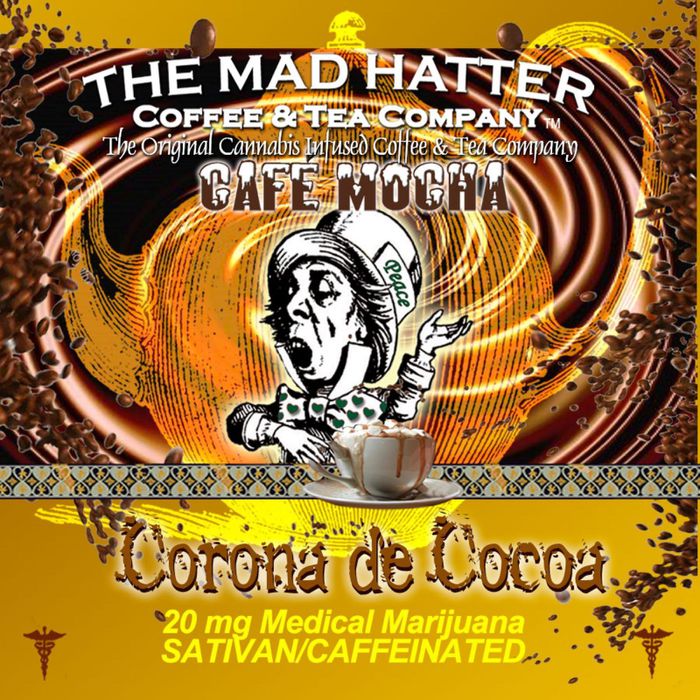 Madhatter's Corona de Cacao Café Mocha Mix–Salted caramel flavors Mayan cocoa, for a healthful cup of spicy, dark chocolate mocha magic. Available in active blends containing sativa and caffeine, or a "body-restorative" relaxing choice in indica-infused decaffeinated blends. Instant–simply pour the mix in a cup and add hot water or any warm milk that you like. Available in Colorado, New Mexico, and Washington State, at MadhatterCoffeeandTea.com.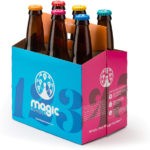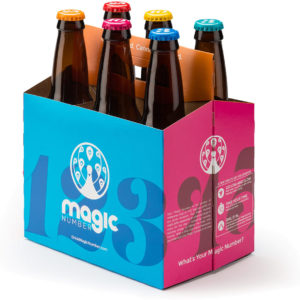 Magic Number Ginger Beer–"Magic Number beverages are infused with the finest single-source full spectrum extracted oil. Not too much couch, just enough verve, and none of that manky aftertaste," says the Magic Number website. This THC-infused ginger beer concoction comes in several doses including 3, 10, 25 and 50mg. When you're craving something light, or for a festive THC-infused mule style holiday drink served in a copper mug, with a squeeze of lime. Available in Oregon, from DrinkMagicNumber.com.