Storing stash has evolved way beyond the old school Ziploc® baggie, and is the responsibility of not just the consumer but also the retailer providing storage solutions to them. So what kind of containers are available to consumers to keep medicines fresh, safely stowed and protected from anyone—especially minors—that shouldn't have access?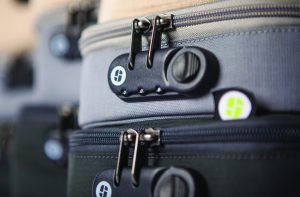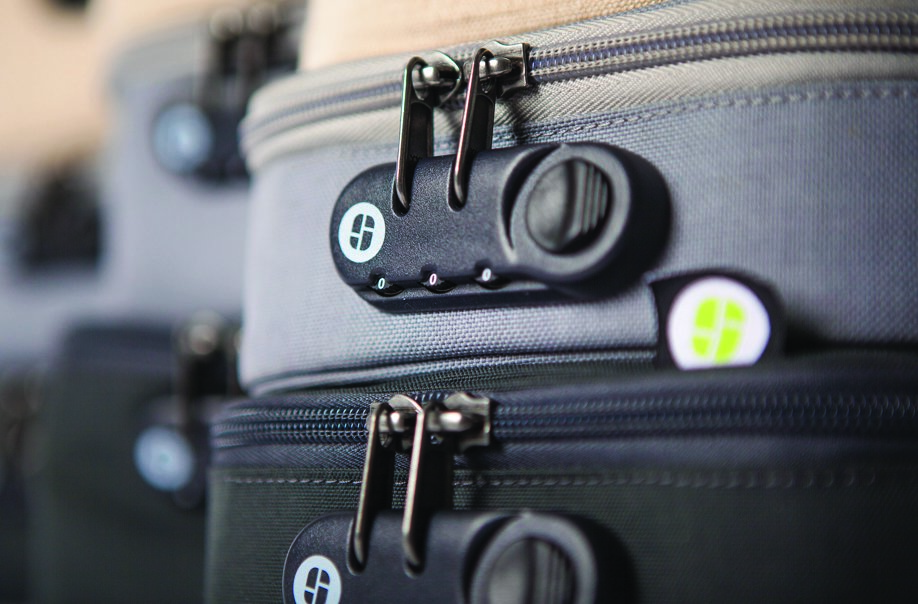 Current rule of thumb says the best storage container for flower is a Mason jar, which seals in freshness, as well as protects the nuggets from being over-handled. But let's face it, Mason jars aren't easy to transport or stash even if it's just one jar. And talk about old school—the Mason jar was patented in 1858.
What about edibles? Are there safe storage options for medications that may not be easily recognizable to non-patients or that resemble food products? What about travel-sized containers designed to keep luggage from smelling like a skunk, or preventing the plastic pop-top container from the dispensary from dumping out inside of a purse? #bummer
Storage solutions today range from executive-elegant, to practical, to practically cruel-and-unusual punishment, so how do you stock the kit that'll be best-suited to your customers' needs? Let's take a look: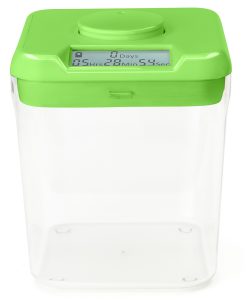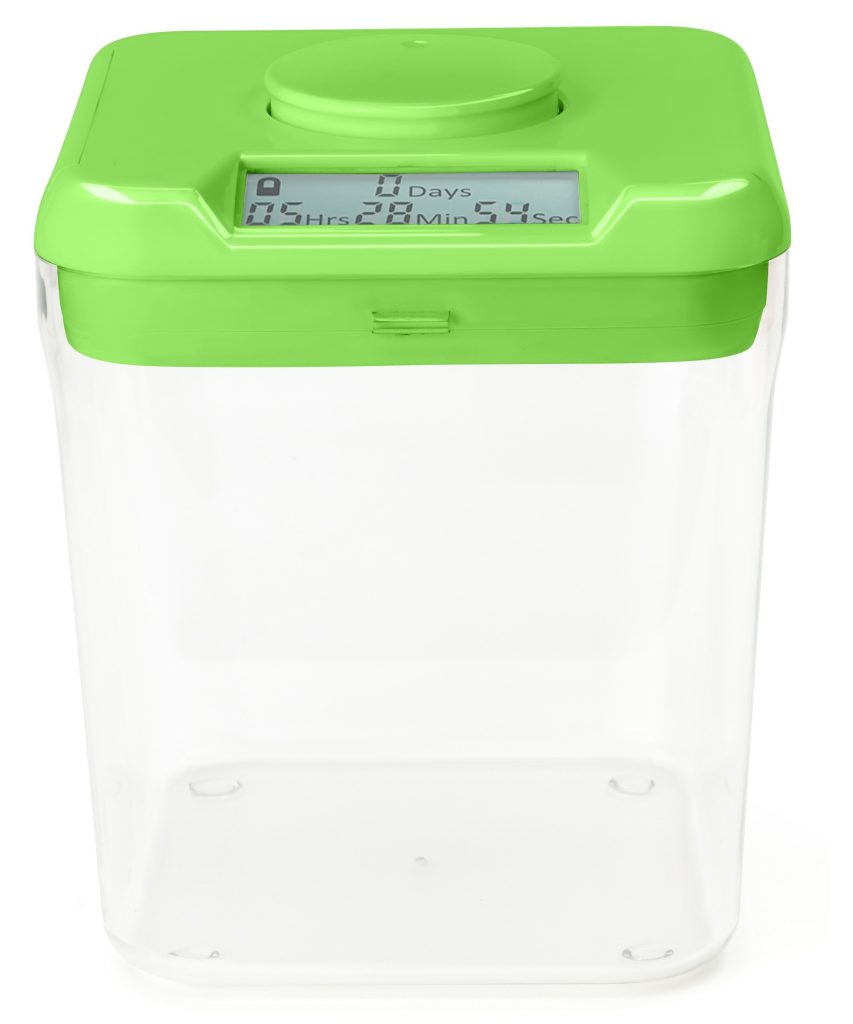 For the patient that wants a total storage/travel system with upscale, techy style, Stashlogix.com will soon have three sizes available – the Go-Stash ($45) that can fit two glass jars with room for a lighter; the medium-sized Eco-Stash ($65) with enough room to store medications at home in a medicine cabinet, pantry or refrigerator; and the deluxe Pro-Stash ($85) with room for five or more jars, to keep all your strains organized.
The bags have a discreet, understated design and are made from rugged 1050 Denier ballistic nylon weave material in natural hemp, grey and black. Inside, sections can be customized to suit your needs and hold various accessories. Most importantly, a combination lock keeps the whole kit secure and no key to worry about loosing.
Currently, only the Eco-Stash in natural hemp is available from the company's website, but Stashlogix's Sam Campbell says grey is on the way, just in time for the holidays. "Our systems are attracting with a wide range of customers," Campbell said. "The goal is to create a safe, discreet, organized system that adapts to any cannabis lifestyle."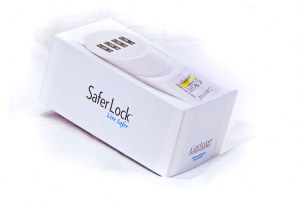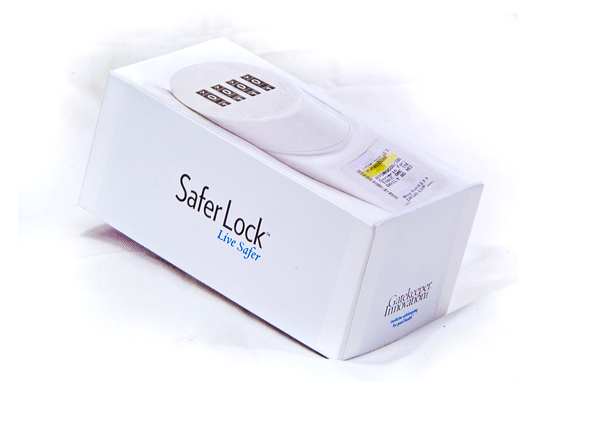 The MediSafeBox ® is a standout for its simplicity of design. Created out of necessity by cancer survivor and mom Rebecca Lande, the MediSafeBox is a box-shaped container sealed with an FDA-approved child-resistant cap. An ingenious, medium security option for storing edibles and other items out of the reach of young children or pets, the container is odor-resistant and reusable. Two sizes are available in white plastic – at $4.99 and $6.99 this is an economical choice for those hard-to-store items. The company also accepts wholesale inquiries on their website, MediSafeBox.com.
Super-practical Lock-Med heavy-duty lock boxes and bags are for the serious (but not limited to) medical cannabis consumers. In fact, any patient that needs to store numerous medications will appreciate these clearly marked containers, with both key and combination locks.
Lock-Med's large, lightweight aluminum key-lock travel box ($24.95) can hold up to 36 regular prescription bottles in a train case style design with easy-carry handle – an economical option for protected traveling. Travel bags ($19.95 – $39.95) in laminated nylon or Kevlar material also provide more flexible options for patients who want something easy to pack. Lock-Med's durable plastic home medication lock box ($29.95) is vented to allow refrigeration. Detailed descriptions of all products are available at LockMed.com.
Designed primarily to discourage the abuse of prescription drugs and prevent accidental overdoses, SaferLockRX is a smart product option for patients that may be managing multiple prescription medications. Basically a prescription bottle with a combination-locked, tamperproof top, the SaferLockRX ($17.99) also can be conveniently used with many commercial prescription bottles. Users can label and reuse the bottles that come with each set, and even go to the website to register their personal lock combinations for retrieval, in case they forget.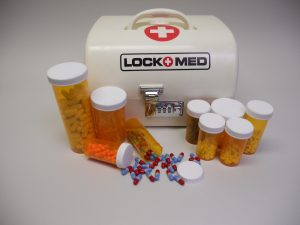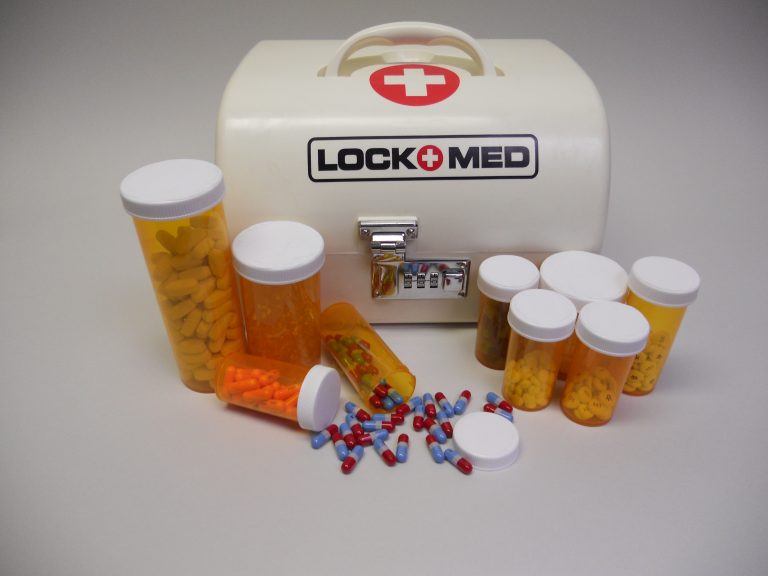 Dispensaries looking for a hi-end appreciation gift for loyal patients might consider the SaferLockRX, which can be order in bulk at their website, SaferLockRX.com.
Finally, for patients and customers who find themselves lacking discipline and wanting a touch of BDSM flavor added to their lock-down strategy, there's The Kitchen Safe. Innocent-sounding enough, but don't let the ring of domesticity fool you—this is a seriously strict security system that's ready to teach some boundaries.
Whether it's donuts or dabs – if the patient is seriously trying to limit their intake or have blocks of time during the day when no one should have access to their stuff, then this is the system for them. Operation is simple: Place item in the container and replace lid; set lock timer for the desired time: press button to lock; they have five seconds to change their mind before the lock counts down to zero. There is no override, no safety word. No cheating. Period. Not even if they take out the batteries.
Slightly diabolical (in this writer's opinion) but highly effective according to the company, citing research conducted by scientists at MIT, Harvard, Stanford, Princeton and Yale. "Pre-commitment" to a goal by making a good choice in advance (and avoiding being tempted by a bad choice later) helps achieve positive goals. Behaviors that can be helped by using The Kitchen Safe include the obvious, like over-eating, but also the not so obvious—like keeping the family device-free for an hour or two at dinnertime.
The Kitchen Safe containers are made of see-through or white ("out of sight, out of mind") BPA-free plastic that can be refrigerated (not frozen). Two sizes are available, 3.5 quarts and 6.3 quarts. They use the same lid, which contains the electronics for the lock and timer (so hand wash with care). The Kitchen Safe ($49) starter set includes a lid and small container, and the XL set ($54) for bigger storage jobs. Sets and extra containers are available on TheKitchenSafe.com.
Finally, one of the neatest things about safety containers is that they can be put on display in a store or dispensary visibly stocked with an array of products, giving patients a clear look at how they look and function. They represent a different sort of product, but one that becomes increasingly necessary as the range of cannabis patient and consumer expands, After all, when it comes to stash, the need for safety extends far beyond the label.
By Joanne Cachapero