The greening of cannabis consumers continues in every product category; concentrates are a fast-growing market leader, according to results of a study released late last year.
Cannabis market research firms BDS Analytics and Arcview Market Research teamed up last September to release a report titled, "Concentrates: The Hottest Product Category in Cannabis," which found that cannabis concentrate sales in the U.S. reached nearly $3 billion in 2018. Though dried flower is still in the lead, the report projected that concentrate sales will reach $8.4 billion by 2022, nearly equal to projected sales for flower.
Data also shows many cannabis consumers like to vape concentrates. From discreet and portable pens, to larger, handheld models, to top-of-the-line tabletop rigs, the vape gear featured here offers a selection for everyone, from beginners to experts–all aglow in green! Get in touch with your inner leprechaun: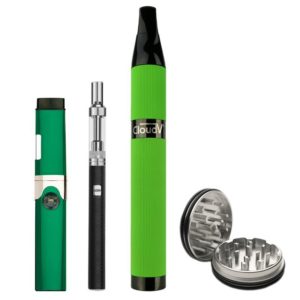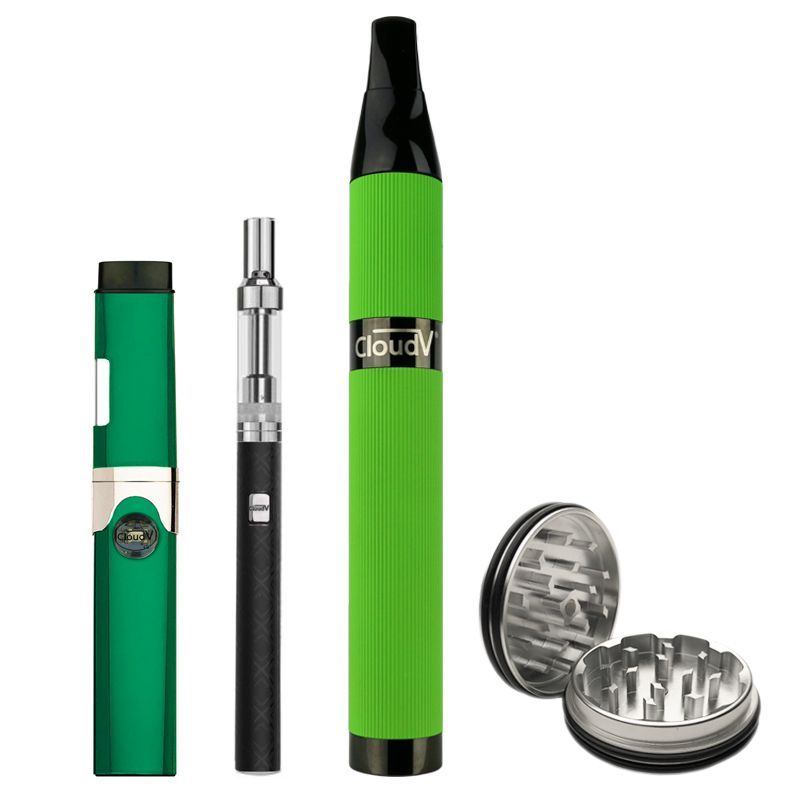 Cloud Vapes Bundle with Phantom Premium, Platinum, and Slim models: This bundle is all you need to vape dried flower, wax, and oil cartridges. The Phantom Premium features "a strong 2200mAh rechargeable battery, three temperature settings, and a large .4gm loading chamber" and three heat settings. The Cloud Platinum, for concentrates, is rechargeable, has a built-in safety mode, and lifetime guarantee (with registration). The Slim battery can be used with oil cartridges, is rechargeable, and has five heat settings. Bundle also includes a USB charger, grinder. At CloudVapes.com. $189.99, on sale.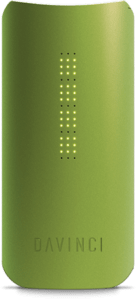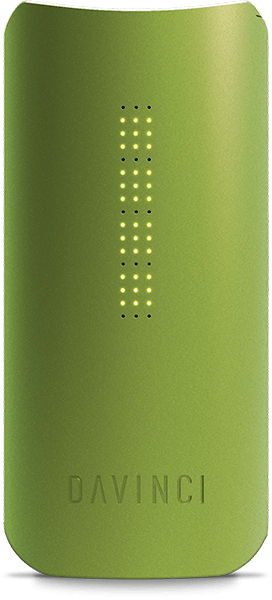 Limited Edition "Olive" DAVINCI IQ Vaporizer: The design of DAVINCI vaporizers is high art concept combined with top-end technology. Custom heat settings that you can set and track with the IQ's Bluetooth-enabled app. The rechargeable battery heats to 230 degrees Fahrenheit in sixteen seconds, and provides up to ninety minutes power on a single charge. The futuristic LED light grid display looks like you're already living in 2039. From DavinciVaporizer.com. $274.99 msrp.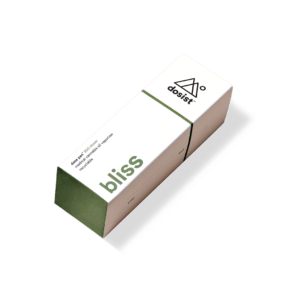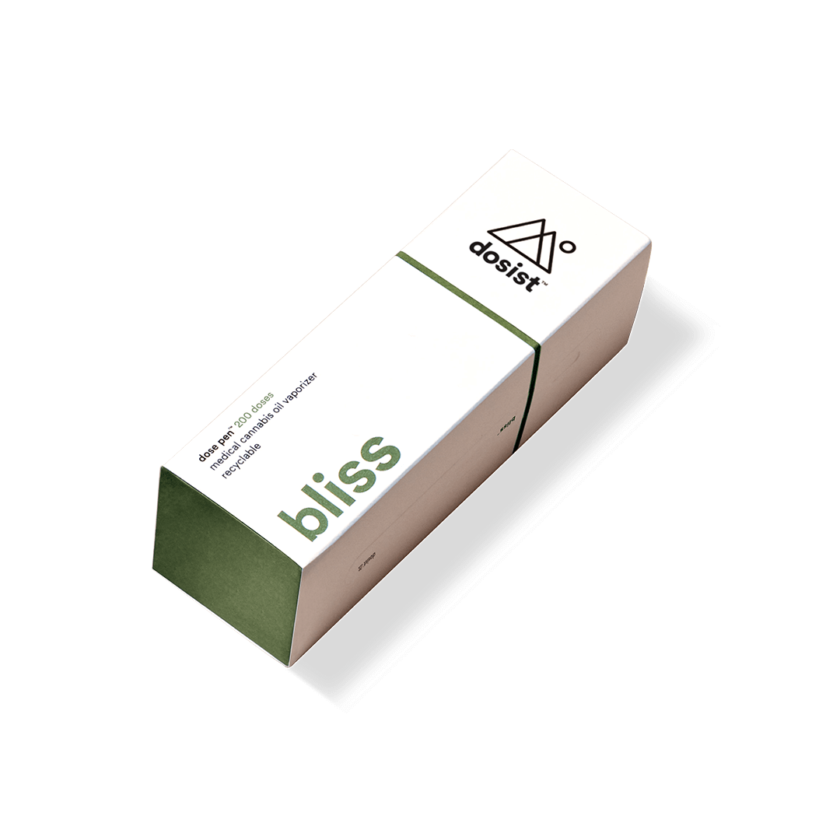 Dosist Bliss Pen: For when you need a disposable pen that's easy-to-use, discreet, and designed for precision. Perfect for beginners or enthusiasts on the go, the Bliss contains a THC-dominant 9:1 blend with a rich terpene profile that brings euphoria and relaxation. Dosist delivers 2.5mg of cannabinoids per dose, with 200 doses per "dose pen™." Quality assured, with lab and consumer testing. Visit Dosist.com for local vendors.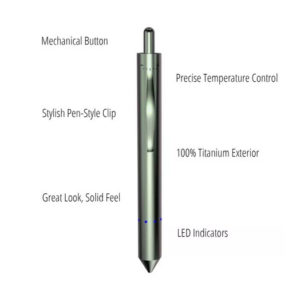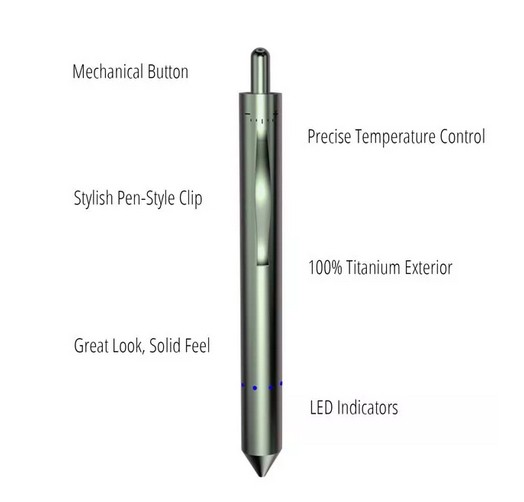 Grasshopper in Color Titanium: The titanium outer casing of this vape pen is anodized in five different colors for a durable finish and a lifetime of use. For flower lovers, this is a super-discreet option that even has a handy clip, like a real pen. With a replaceable battery and temperature settings, the titanium Grasshopper is also more lightweight than the stainless steel version, but powered with the same quality components. Sleek, aerodynamic design and vaping power in your pocket. At GrasshopperVape.com. $265.00 msrp.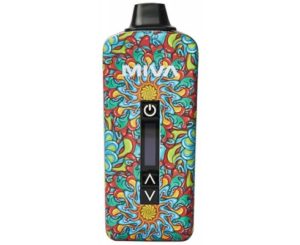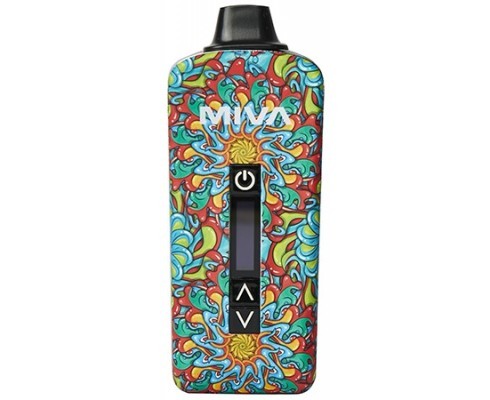 Kandy Pens MIVA 2 Kaleidoscope: For flower or concentrate, this psychedelic-skinned vape unit is a total trip–perfectly fashionable for festival season and summer. The portable ceramic vaporizer kit includes Convection/Conduction Hybrid Technology™ Wax Cup, OLED display, 2200 mAh lithium-polymer battery, and up to eighty temperature settings. Smart Memory Technology™ lets you track your settings. Five-minute shut off feature for increased safety. At KandyPens.com. $224.95 msrp.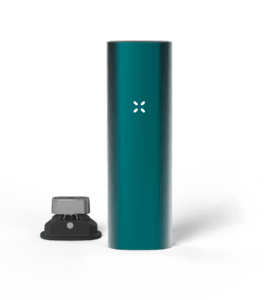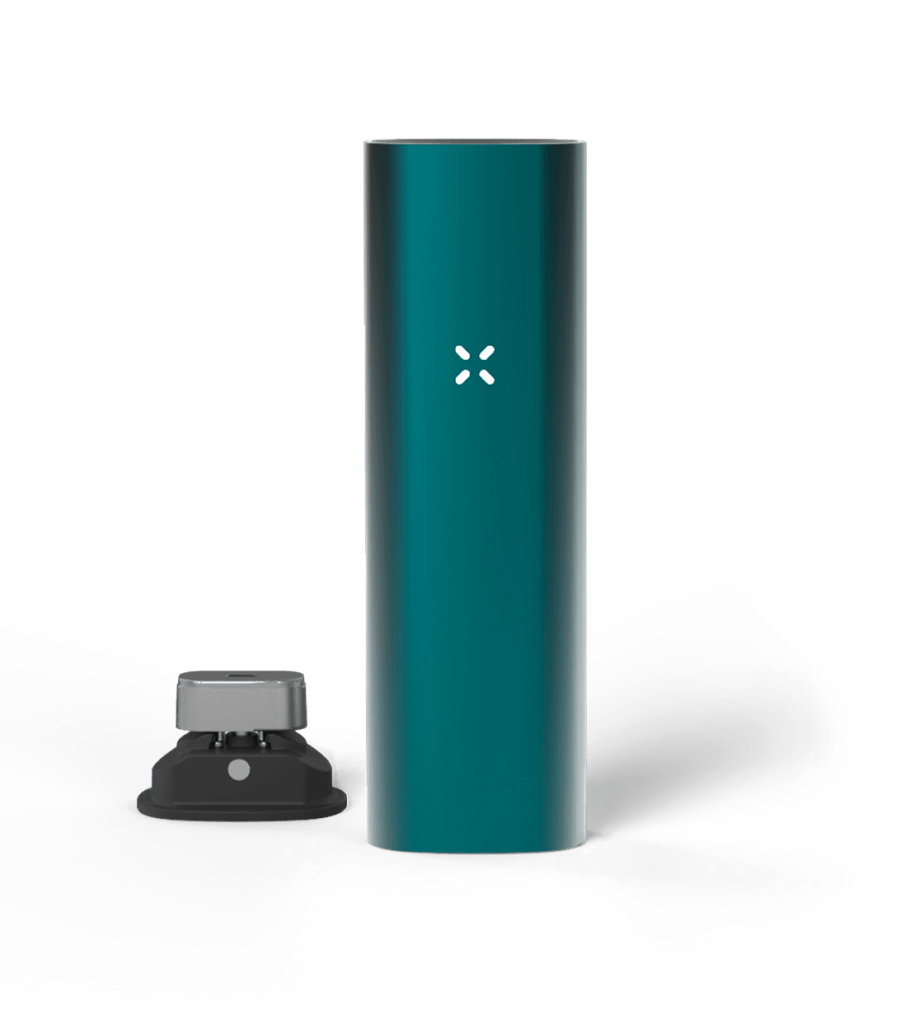 PAX 3: Dual use, for flower or concentrates, in an ultra sleek, technologically advanced, simple-to-use package, from PAX. All the bells and whistles, including more than sixty temperature settings, eight to ten sessions per charge, its own Bluetooth app, and a ten-year warranty. Users can choose from five Dynamic Modes, to match their vaping goals including Standard, Stealth, Boost, Flavor, and Efficiency modes. In five colors. At PAXvapor.com. $249.99 msrp.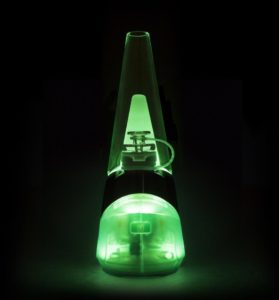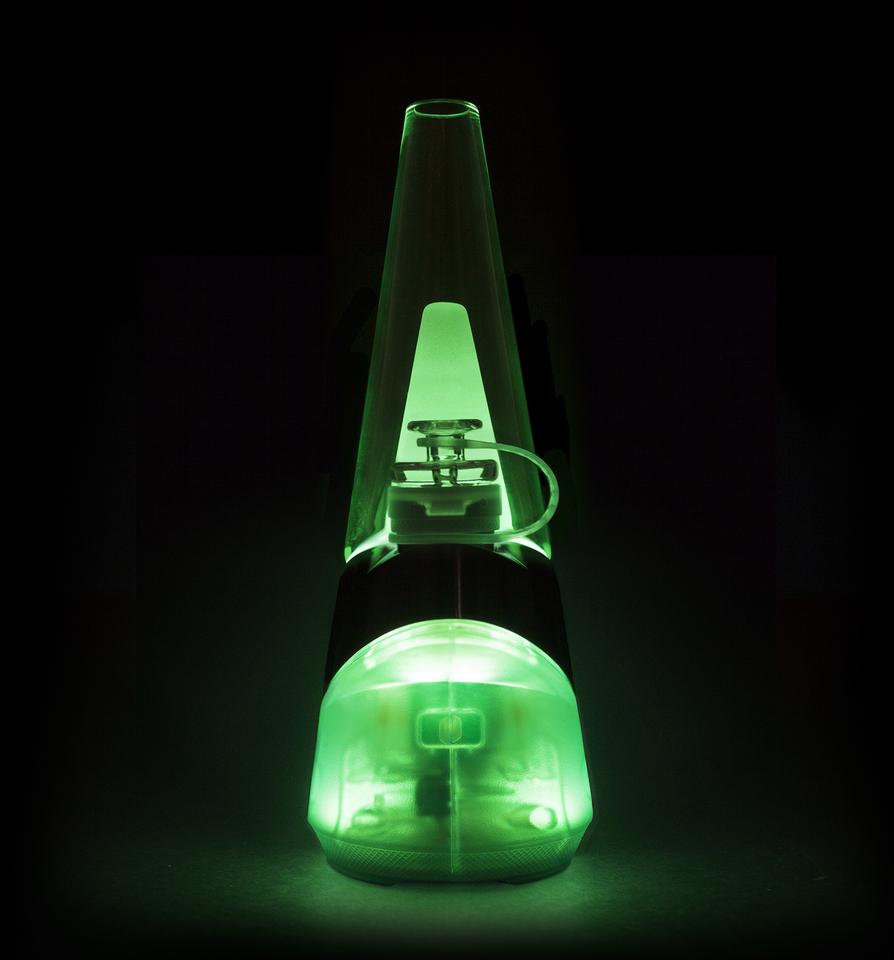 PuffCo's Peak Lightning: Get lit with this impressive tabletop unit that illuminates with the rainbow glow of LED lights. Users can customize four temperature settings, or use the special "sesh-mode" setting for social vaping. Haptic feedback vibrates to tell you when it's ready to hit and "smartware" calibration automatically adjusts temperature during repeated dabs or in sesh-mode. Water filtration for increased vapor purification. Comes with durable carrying case and rechargeable battery. At PuffCo.com. $399.99 msrp.