With a heady combination of top executives, stellar customer service, innovative designs, and a thriving custom division, Kush Bottles has become the largest U.S. distributor of packaging and supplies for the cannabis industry.
Co-founder and CEO of Kush Bottles, Nick Kovacevich talks child-resistant pop-top containers, the future of "green" packaging, becoming a full-service provider, and how to create customer loyalty.
When Nick Kovacevich was growing up, he wanted to be a professional basketball player. Although he was a starting player on his college team at Southwest Baptist University, the NBA didn't come calling. After graduating summa cum laude, he used a knack for entrepreneurship to found PackMyDorm with a high school buddy. They later sold the company, which helped college students move. Kovacevich had his sights on something bigger: the evolving medical marijuana industry. "I could clearly see this was a growth business," he said. "Even though cannabis hadn't been a big part of my life, I saw what was about to happen." He was right—in many ways.
Not wanting to deal directly in the plant, Kovacevich, 29, did what the denim, shovel, and tool companies did during the Gold Rush: provide services—quality packaging—to the people who did do business directly with the plant. Kush Bottles was born in 2010 in a showroom in Santa Ana, California. "No one was specifically targeting this market," he said.
Boy, has that changed. Almost a dozen packaging and solutions companies from around the U.S. attended the fourth-annual Marijuana Business Conference & Expo in Las Vegas, trying to break into the lucrative new market. Of course, Kush Bottles was there, too. The company serves more than 1,000 dispensaries and has sold more than 50 million units. Whether you need barrier bags, exit packaging, labels, pop-top bottles, latch-top containers, pre-roll containers, concentrate packaging, glass jars, tins, or even custom lighters, Kush can supply it. Never one to rest on his laurels, however, Kovacevich and his team continually innovate, moving quickly to stay ahead of the competition.
"We now carry a full line of 'green' packaging solutions that are recyclable and use Earth-friendly materials," he noted. "We believe this line will continue to grow as the world becomes more aware of the importance of environmentalism."
Kush Bottles arrived early in a market that was about to explode. What was your vision?
I had never been a big cannabis user, but I recognized the industry was about to explode. I didn't want to get involved with any potentially illegal activity, so I stayed away from growing, manufacturing, and selling. I looked at the packaging industry and quickly determined that was an ideal business because it is something that every grower, producer, and dispensary needs on an ongoing basis. It provided us with an opportunity to create a fun and approachable brand in a market sector that was, up until then, dominated by big pharmaceutical bottling companies that were completely out of touch with the cannabis industry.
How much have you seen sales grow year-on-year?
I have to be careful when quoting sales figures and revenues, because we are now a publicly registered company and there are strict regulations on what company executives can and cannot say. I can state that our business is growing steadily, and we've seen year-over-year revenue improvements each year since the company's inception.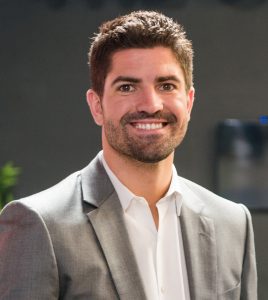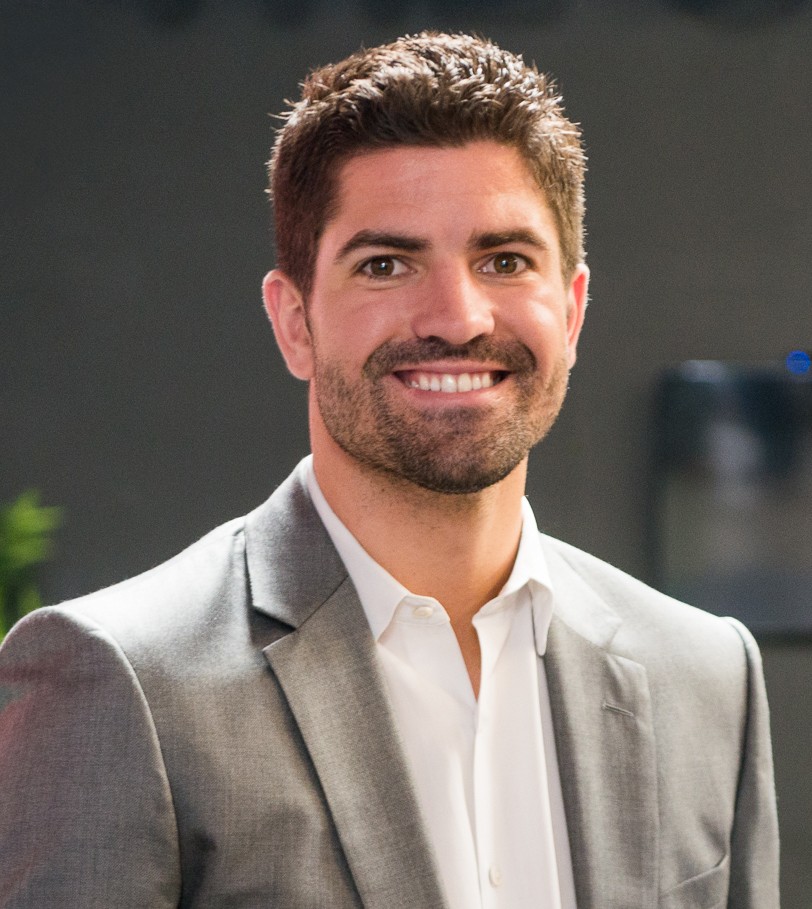 Kush Bottles does it all, from pre-roll containers to labeling to top bottles and barrier bags, etc. What are your best sellers?
We are seeing increases in demand in many of our categories. Our most popular items continue to be our certified child-resistant pop-top containers. We are now a full-service supplier and are seeing significant increases in our ancillary items such as pipes, papers, and accessories.
How do you and your team come up with new product ideas?
One of the things I most love about coming to work each day is the team I am privileged to work with. We have robust conversations almost every day about a variety of business topics, including new products. Our conversations are candid, and no one holds back on sharing their insight and opinions.
How much is custom packaging a part of your business?
Our custom-packaging division is integral to our company's services. More and more of our customers, whether they are growers, producers, or dispensaries, see the tremendous value in having a branded packaging system to help them create a consistent look with visual impact, stand out among other products, and create customer loyalty.
What do you hear most from dispensary owners about what they are looking for when it comes to packaging solutions?
There are as many answers to that question as there are dispensaries. Everyone has specific needs and requirements, which is why we have built our business around making our products and support team work for our customers, and not the other way around. We don't take a cookie-cutter approach or try to make our customers fit into a box. Instead, we provide a consultative relationship where our packaging, accessories, and compliance experts work with our customers and help develop a solution that best fits their needs.
What are your goals for 2016?
To grow the company, ensure a thriving workplace for our employees, and eat some great meals—not necessarily in that order. Actually, we are working on many exciting initiatives, which will be announced throughout the year as they come to fruition.
How many dispensaries and recreational shops do you supply?
Thousands.
What have been your greatest challenges in making Kush Bottles the third-fastest growing business in Orange County, California?
We've been lucky, as our business has moved forward with few major hiccups. However, growth always requires capital, and one of the major initiatives we undertook in 2015 was to move to a publicly registered company, which would give us better access to capital markets and financing.
You were nominated for 2105's Excellence in Entrepreneurship Award. Your CFO recently was nominated for Orange County CFO of the Year. What's your secret?
We hire the best people we can find. I believe that's the cornerstone of any company's success.
When Kush designs packaging, especially for edibles, how does the company approach child-safety issues?
We are one of the only packaging companies that offers certified child-resistant containers that have been tested and approved by an audited independent lab. Unfortunately, there are many copycat products on the market that look similar to ours, but they have not gone through the rigorous—and expensive—testing procedures to receive certification that the container meets the standards established by the Consumer Product Safety Commission. We know of several dispensaries that were asked by state regulators to show verification that their packaging was certified child-resistant, and when they could not provide this documentation, their entire inventory was confiscated. We don't want this to happen to any business, and we are very serious about child safety, so we make sure to inform all of our customers about the importance of using only certified packaging.
What about environmental issues regarding plastics? Do you see "green" packaging as a growth area?
Yes. We carry a full line of "green" packaging solutions that are recyclable and use Earth-friendly materials. We believe this line will continue to grow as the world becomes more aware of the importance of environmentalism.
If California voters legalize recreational use in 2016, how will that affect your business?
We look forward to legalization and regulation in California. It's somewhat of the wild west in the state right now, and regulations will help the industry mature as well as provide important protections for consumers, including mandating the testing of potency and the use of child-resistant packaging.
How many employees do you have?
Twenty-eight.
How important is customer service to your business?
Customer service is key to everything we do. We take time every day to talk to our customers, listen to their concerns and needs, and bend over backwards to provide the best service in the industry. That's why we now have distribution centers in three states and offer same-day delivery on many items in many locations. Our customers appreciate our lightning-quick response and order fill times.
Anything new to talk about?
We are developing exciting packaging systems that are unlike anything else on the market. We also will soon have new systems in place that further reduce costs and shipping times on several of our key items.
Moving forward with legalization, do you see new recreational stores supplanting medical dispensaries?
Recreational stores will probably start to replace medical dispensaries in states that vote for legalization, although this should not affect our business.
How important is attractive, safe packaging to a dispensary's bottom line?
First of all, in most states not only is using high quality, child-safe packaging the right thing to do for moral and ethical reasons, but it is also the law. Moreover, it's a smart business decision: When you sell quality products, your customers appreciate your value and consistency and become loyal to your business. It's easier to keep a customer than to find one. Providing quality packaging and accessories is one important way that dispensaries can help promote their brand and their business and keep customers coming back for more.
Where do you see Kush Bottles in a few years?
I can't make financial projections in this forum due to our new status as a publicly registered company, but I am very enthusiastic about the future and believe Kush Bottles will be well-positioned to capitalize on the growth in the nation's cannabis industry.
Finally, what do you love most about your job?
My favorite part of my job is that every day offers a new set of challenges and opportunities. We are a dynamic, growing company in a rapidly expanding market. You don't get to sit around much in that type of environment. We move pretty fast at Kush Bottles.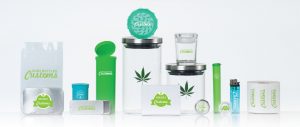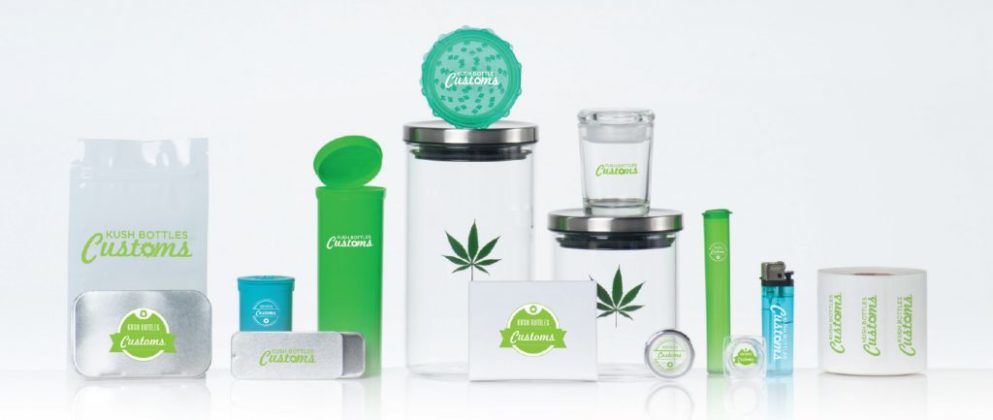 For Wholesale orders
KushBottles.com
888-920-5874