KandyPens Prism and Prism+
KandyPens Prism comes with two advanced atomizer designs: Dual quartz rod with titanium coils and ceramic coil-less. The ceramic vapes wax concentrates without creating smoke—the dual quartz rod atomizer creates huge clouds of robust vapor. Both get the most out of oils. Medical grade materials and leak-proof design. Stocking stuffer!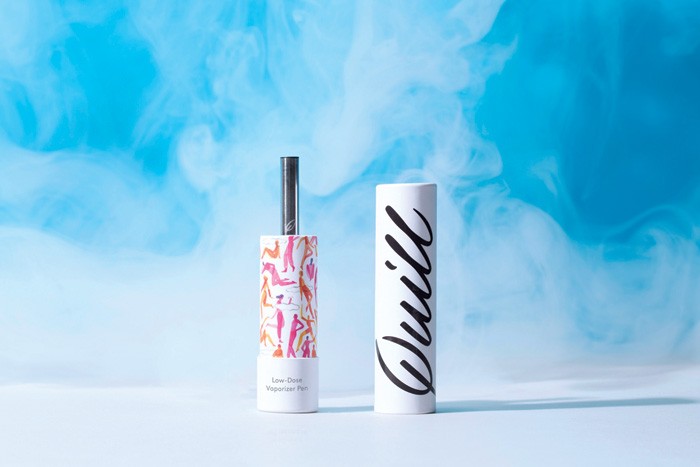 Quill Vaporizer
Chic and discreet, the Quill stainless steel vape is pre-filled with 750mg of full-spectrum CO2 extract, faithfully preserving the distinct flavor and terpene profile of its small-batch-sourced material. The elegant pen doles out 2mg of cannabinoids per puff, giving the user total control of their experience and high. Available only in Oregon.
The Journey Pipe
This revolutionary design features a locking lid, screenless technology, and a virtually indestructible build. The locking lid keeps your herb secure while on the go. The one-of-a-kind screenless technology provides a smooth hit and makes an incredibly easy to clean pipe. Comes in a sleek case that will keep your pipe protected.

The Accuvape V.Stick.AV
The Accuvape V.StickAV is "the first and only true" buttonless adjustable voltage slim-line vape battery, making it the safest, most simplistic battery on the market. With the twist of the voltage adjuster, set your voltage. Users will find quality to this battery not found in other models, with a lifetime warranty.

AirVape OM
The AirVape OM Vaporizer is powerful enough to vape wax and oil concentrates, but compact enough and designed to fit on your key chain. This elegant, stealthy, and high-performance wax vaporizer is one of the most discreet. AirVape OM goes with you wherever you travel and the USB charger enables recharging anywhere, which also makes it a perfect-sized stocking-stuffer.

Wickie Pipe Lighter Original
Made from Pyrex glass and surgical-grade stainless steel, the Classic Skyscraper dry herb vape pen comes with a durable water-bubbler filtration system and a buildt-in check valve. Available in Brooklyn Black and Dodger Blue, the kit contains a vape tank, battery, one additional bulls-eye coil skillet, wall charger, dab tool, and cleaning brush.