DENVER — Vangst, the leading recruitment platform for the legal cannabis industry, today announced a new feature on the redesigned company website that will enable cannabis companies to upload temporary and permanent jobs, review applications and autonomously match with ideal candidates from one unified dashboard. This relaunch allows faster and easier talent connections and takes cannabis talent sourcing to the next level.
Vangst elected to accelerate the launch schedule of its new website feature rollout in response to the COVID-19 outbreak that has created unprecedented challenges for the cannabis industry and economy at large. The self-serve digital talent matching solution will be offered for free to a record number of candidates seeking gainful employment in the industry.
The new system aims to relieve the pressures of connecting job seekers and job posters by providing barrier-free, on-demand access that minimizes the time, cost and communications considerations of more traditional recruiting services. Employers will also experience more successful matches through Vangst-Verified, a unique screening process that ensures each candidate is personally endorsed by a Vangst team member for quality and commitment.
"The revamped Vangst website reflects our dedication to building community, advancing cannabis careers and companies and being the preeminent resource for talent matching in a time when it is needed more than ever," says Vangst CEO Karson Humiston. "Our rapid and thoughtful response to the industry's demands personifies Vangst's core ethos of 'let's get cannabis to work.'"
Vangst will still offer its white-glove recruiting services for clients who want an even higher level of support. Additional product and service offerings in line with its focus on connection, community and industry insight are planned to roll out later this year.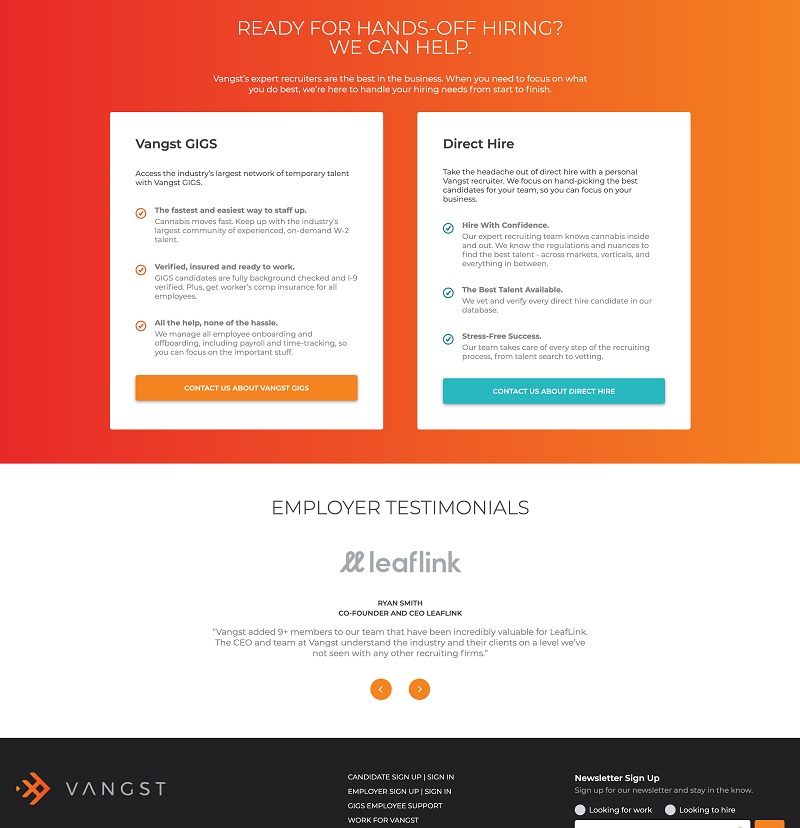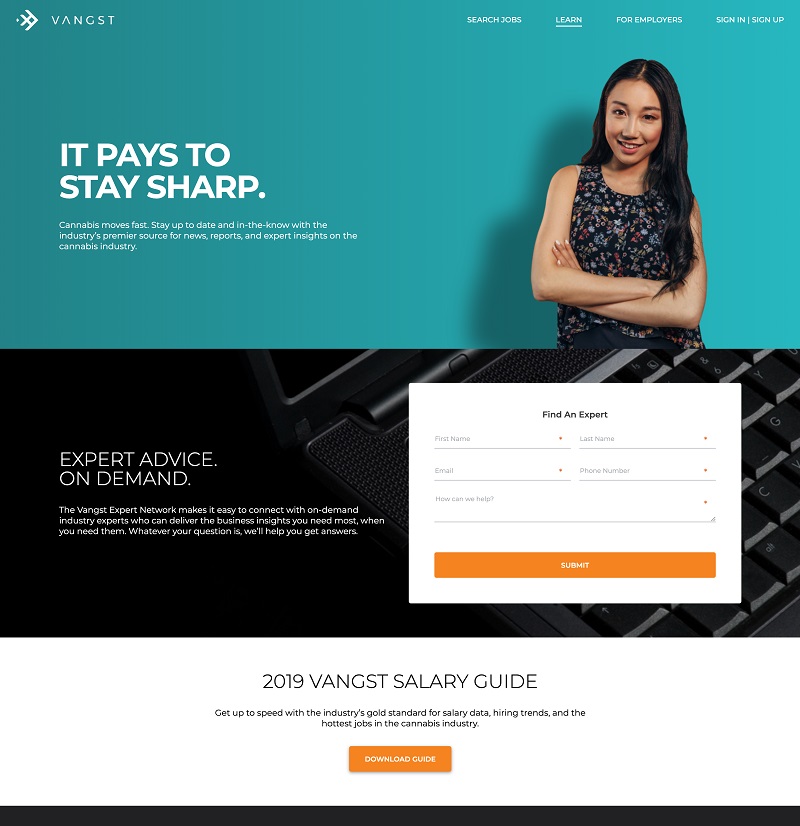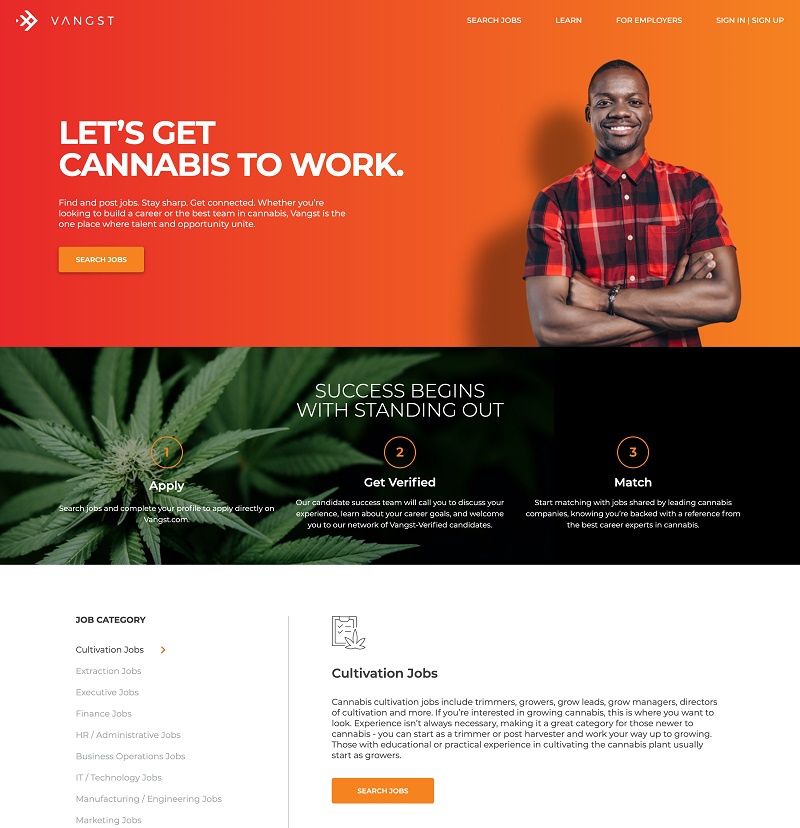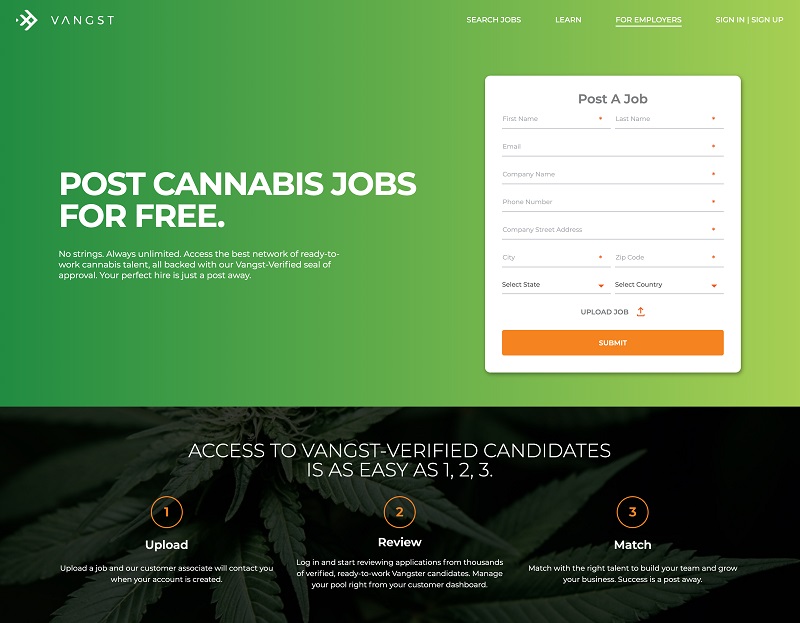 ---
About Vangst
Vangst is the premier talent resource for the cannabis community. Built on a network of the industry's best people and widest-ranging career opportunities, Vangst helps employers and employees succeed in cannabis. From temporary gig work to full-time career placement, the company is trusted by the biggest and most innovative brands in cannabis for full-spectrum staffing needs and has successfully placed over 70,000 gigs to-date. The Vangst team's industry expertise and passion for the plant makes them uniquely qualified to help companies match with the perfect candidate and successfully navigate the ever-evolving landscape of state-by-state regulations. At the end of the day, Vangst is about getting cannabis to work with smart technology, unmatched experience, and the industry's best talent. Learn more at Vangst.com.