CALIFORNIA, USA – Union Electric, the California cannabis brand that partners with greenhouse farms to deliver premium ounces direct to consumer, is launching 'In Labor We Trust' for the month of September in solidarity and support of farmers working hard today and everyday to bring cannabis relief to the masses.
The initiative will offer $50 ounces straight to your door through Union Electric's direct to consumer service, The Flower Express, and will be available across California beginning September first, leading into Labor Day and continuing throughout the month. Union Electric's partner farms are POSIBL Project and Wave Rider Nursery, both located in Salinas.
Union Electric has opted to extend this Labor Day throughout the entire month in an effort to acknowledge the actual meaning of the holiday. While some describe it as a way to 'pay tribute to the contributions and achievements of American workers,' others explain it's a day for workers to 'declare their solidarity and their desire for a better world.' Seldom has the need for a better world been more apparent.
Support our workers with Union Electric's $50 ounces throughout September. Because let's be honest, who has any sense of time right now anyway?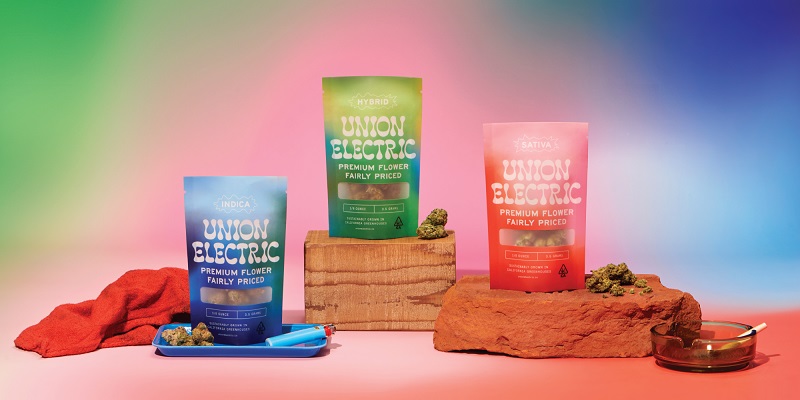 See Union Electric's full selection of flower and farm partners
Visit Union Electric's Instagram
---
About Union Electric
Union Electric is for the people. In solidarity with the everyday smoker, The Flower Express service is committed to delivering premium ounces at fair prices direct to consumers throughout California every single day.
Working directly with greenhouse farms, Union Electric provides fresh ounces straight to your door. The sativa, indica and hybrid strains from our farmers range between $150 to $200 for an ounce and our priority is to deliver the next day.
Aside from our product offerings, our intentions are to use our platform to push forward the social, economic and medical opportunities created by cannabis and to establish shared values within this emerging industry. With this, Union Electric gives 2% of our profits back to the local communities that have embraced the cannabis industry and share in our mission.
Union Electric is here to unite cannabis for the greater good. Roll together.