From the former garden editor of Sunset magazine, Johanna Silver, Growing Weed in the Garden brings cannabis out of the dark, into the sunlight. This groundbreaking, comprehensive guide to incorporating weed into your garden leads you from seed or plant selection to harvest. Filled with gorgeous photographs of beautiful gardens, as well as step-by-step photography that shows how to dry, cure, and store cannabis, make tinctures and oils, and roll the perfect joint, this book provides all the information you need to grow and enjoy cannabis. For both the stoned and sober, the new and seasoned gardener, Growing Weed in the Garden is the definitive guide to doing just that.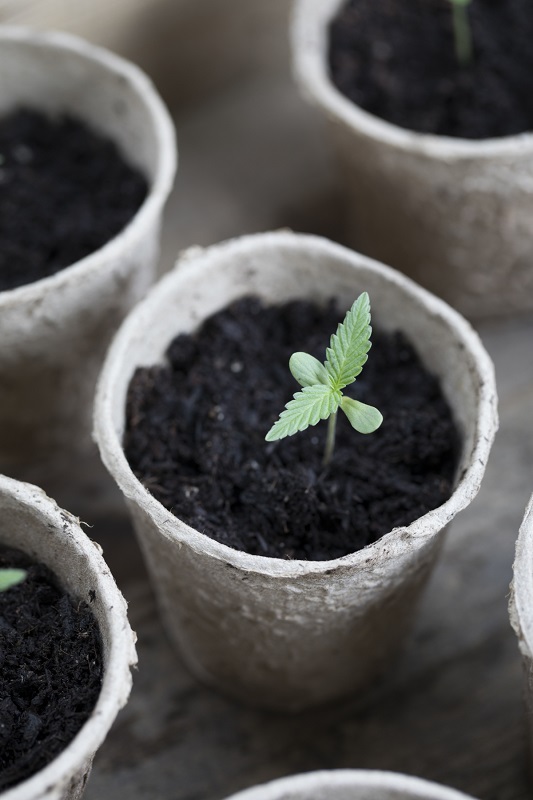 ---
About the Author
Johanna Silver contributes regularly to Better Homes & Gardens and Martha Stewart Living and is the go-to cannabis gardener for the San Francisco Chronicle. She was awarded a James Beard for her contributions to Sunset's One Block Diet project and is the author of The Bold Dry Garden.
About the Photographer
Rachel Weill is a travel, food, and lifestyle photographer. Her work has appeared in many publications, including the Los Angeles Times Sunday Magazine, Condé Nast Traveler, and Town & Country.
About the Book
Growing Weed in the Garden
By Johanna Silver
Abrams Books | March 24, 2020
U.S. $29.00 | CAN $37.99
Hardcover | 256 pages
7 x 9″
ISBN 978-1-4197-4276-7
Also available as an eBook
About Abrams
Founded in 1949, ABRAMS was the first company in the United States to specialize in publishing art and illustrated books. The company continues to publish critically acclaimed and bestselling works in the areas of art, photography, cooking, craft, comics, interior and garden design, entertainment, fashion, and popular culture as well as narrative non-fiction and new works of fiction for adults; children's books ranging from middle grade to young adult fiction to picture books to board books. ABRAMS creates and distributes brilliantly designed books with the highest production values under the following imprints: Abrams; Abrams ComicArts; Abrams Image; Abrams Press; The Overlook Press; Abrams Books for Young Readers; Amulet Books; Abrams Appleseed; and a gift and stationery line, Abrams Noterie. ABRAMS also distributes books for 5 Continents Editions, Booth-Clibborn Editions, Cameron + Company, Alain Ducasse Édition, Getty Publications, Ludion, The Museum of Modern Art, Obvious State, SelfMadeHero, Tate Publishing, V&A Publishing, and The Vendome Press.