NEW YORK, NY — Demonstrating leadership, vision and strategic execution, Gabrielle Wesseldyk was promoted to Senior Account Executive. The promotion was announced by Lori Rosen, President, The Rosen Group, a public relations firm with headquarters in Manhattan. Wesseldyk joined the agency in June 2018 as an Account Executive.
Since joining the firm, Wesseldyk developed a niche in the firm's fledging cannabis business playing a key role in a number of client initiatives including media relations, byline submissions, speaking engagements and social media.  Current cannabis clients include NanoSphere Health Sciences, DOPE CFO and Acuza, a line of fast-acting, all-natural cannabis edibles and ingredients launching in Massachusetts.  Among other clients are NEST 529, Nebraska's college savings plan, insuranceQuotes.com and Adtaxi, one of the fastest growing digital marketing agencies in the country.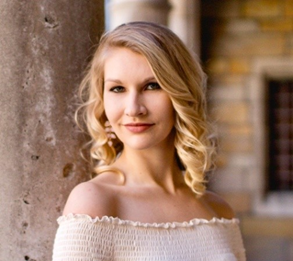 "Gabrielle has a rare blend of writing talent, strategic vision—and the ability to recognize the right news angles for her diverse client base," said Rosen. "She is a fast learner and is admired by both colleagues and clients, which is a true testament to her success.  This promotion is well deserved."
A native of Corunna, MI, Wesseldyk graduated from the University of Michigan with degrees in Communication Studies and Psychology. She now resides in Bushwick. In her spare time, Wesseldyk enjoys trying out new recipes in the kitchen, exploring the city for "hidden gem" food destinations, and getting outside whenever possible—whether to fish, hike or kayak with friends and family.