BOULDER, Colo. — Pioneering cannabis edibles company Wana Brands, Colorado's No. 1 infused edibles company, continues its ambitious growth trajectory in legal markets across the United States and internationally with the appointment of Dan O'Connor as Chief Operating Officer. O'Connor is based out of Wana Brands' Boulder headquarters and reports directly to Wana Brands Founder & CEO Nancy Whiteman.
O'Connor is already quite familiar with working in a highly regulated industry, having recently boosted family-run craft brewer, Oskar Blues, into multistate distribution and helping it achieve 15-fold growth in revenue during his tenure.
"I appreciated Dan's impressive track record with Oskar Blues," Whiteman said. "His expertise with operations and logistics is just what Wana needs to ensure our award-winning product lines are consistent, and that we continue to build strong partnerships with manufacturers in other states."
With Wana, O'Connor oversees two Colorado operations, supports multiple out-of-state facilities and is responsible for the measurement and effectiveness of all company processes. He also assists in driving the company to achieve and surpass sales, profitability, cash flow, business goals and objectives by managing production, fulfillment, IT, supply chain, compliance and facilities.
He looks forward to utilizing what he learned from working eight years in regulated alcohol manufacturing and establishing multistate distribution for Oskar Blues, and applying that knowledge to cannabis. Another parallel for O'Connor is the hyper growth of cannabis, compared to the proliferation of Colorado craft breweries in the past decade.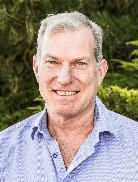 "Cannabis business operations are very complex. I find the industry interesting and relish the challenge, when most people want to run away," O'Connor said. "Wana is a great fit for my experience and skill set."
Equally important to O'Connor is the opportunity to mentor enthusiastic employees and help them grow professionally.
Looking back at his eight years with Oskar Blues, what he enjoyed most was "not only the challenge of helping a family-run business grow, but also giving people the ability to establish a career with a small craft brewery."
This is mirrored in his new role: "With Wana, the employees have so much passion for the company and their livelihood. I'm focused on making it the best business possible, and this in turn helps the people."