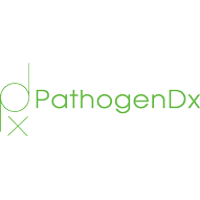 July 17, 2018 – Tucson, AZ – PathogenDx Corporation, the innovative provider of DNA-based pathogen testing technology for the cannabis, botanical, food and agriculture industries, announced today the successful completion of a $3.4 million capital raise, completing the company's convertible note round.
The PathogenDx capital raise was co-led by Altitude Investment Management and The Panther Opportunity Fund. Other key funders include CanopyVentures, Tendaji Investments, LLC, PB Venture Group, Salveo Capital, Halley Valley Venture, FlatIron Group, LLC, and Spearflower VC.
In making the announcement, PathogenDx CEO Milan Patel said, "We are proud to close this capital round, but more importantly, we are especially proud to partner with prestigious investment partners who have demonstrated great confidence in our technology, after completing their due diligence. It is clear that these experienced investors see our technology as disruptive to the pathogen testing industry and support our growth during this critical time of rapid expansion in the cannabis industry. We are excited to lead the movement forward with these partners toward recognized industry acceptance of our advanced technology to ultimately provide safety for consumers and the best ROI to our investors." PathogenDx represents an opportunity to leverage a proprietary DNA-based testing technology to rapidly isolate and identify dangerous pathogens in plants and foods, such as in the recent E. coli outbreak in Romaine lettuce.
The company boasts a top scientific team pioneering groundbreaking testing solutions for a wide-variety of agricultural crops, starting with cannabis. By investing in economies of scale and improvements in the general technology to bring these innovations to every agricultural product, PathogenDx will help their customers protect public health and reduce waste by quickly identifying contaminants before they impact consumers.
Dr. Reggie Gaudino, Chief Science Officer at Steep Hill Labs, Inc. said, "A clear indication of the success of PathogenDx's technology is the closing of this funding round by educated investors in cannabis science. Our Steep Hill team has researched, tested and verified PathogenDX's DNA-based science for the past two years, and we believe that their technology is more accurate, reliable, efficient and cost effective than anything else in the marketplace today. It is a game-changer for the cannabis industry."
In making the announcement, Jon Trauben, a Partner at Altitude Investment Management, a benchmark venture capital fund focused exclusively on the global cannabis industry noted, "We have a unique portfolio strategy which focuses on companies with strong management teams and scalable systems to meet the highest regulatory and compliance standards. PathogenDx is building innovative products and services that support customer safety, regulatory compliance, and tailored solutions for a newly regulated industry. We are excited to partner with PathogenDx through this strategic investment."
"The Panther Opportunity Fund is very excited about the unique, innovative microbial identification technology developed by PathogenDx, and by its senior management team led by Milan Patel, CEO and Michael Hogan, PhD, Chief Scientific Officer," said Ramie A. Tritt, MD, Managing Principal. "PathogenDx has already made a major impact in the cannabis space with its products; and we look forward to supporting PathogenDx as it continues to grow in the cannabis industry and brings its unique technology to the water, food and agricultural industries," said Jordan Tritt, Principal of the Panther Opportunity Fund.
"PathogenDx's management team is ideally positioned to bring this ground-breaking technology to agricultural markets with a balance of scientific leadership and business acumen. We are excited to be part of the team keeping consumers safe and helping businesses become more environmentally conscious. The technology that PathogenDx has developed can help to identify contamination sooner, thus helping reduce the spraying of fungicides and pesticides on the crop," said Micah Tapman, Managing Director of CanopyVentures.