LONG BEACH – Compared with most industry trade events, The State of Cannabis Conference is very intimate, which is precisely the way founder and organizer Susan Soares means to keep it. "I think the sweet spot is a thousand people, because then I can pay for everything, but no more than that," she said last week as this year's event was coming to a close.
Soares had returned the conference to The Queen Mary where it was first held two years ago following an interim stop at the Grand Long Beach Events Center. Held in the same stern-area of the ship as before, the familiar old-world luxury of the surroundings added a comfortable intimacy to the atmosphere, a quality Soares goes out of her way to nurture.
"We're growing each year but I don't do any advertising," she said of the two-day panel-heavy conference. "The attendees know the speakers. I want my lawyers' clients here, my doctors' patients here. I want people with skin in the game."
In addition to industry members from across the cannabis spectrum, the people Soares assiduously courts are California elected officials, more of whom attend with each passing year. The reason they come is simple. The State of Cannabis is perhaps the only established industry event where informality coexists so effortlessly with professionalism, and where the people in the room really do have a lot to teach one another. It turns out that the desire to educate was an essential element in the success of this little big show.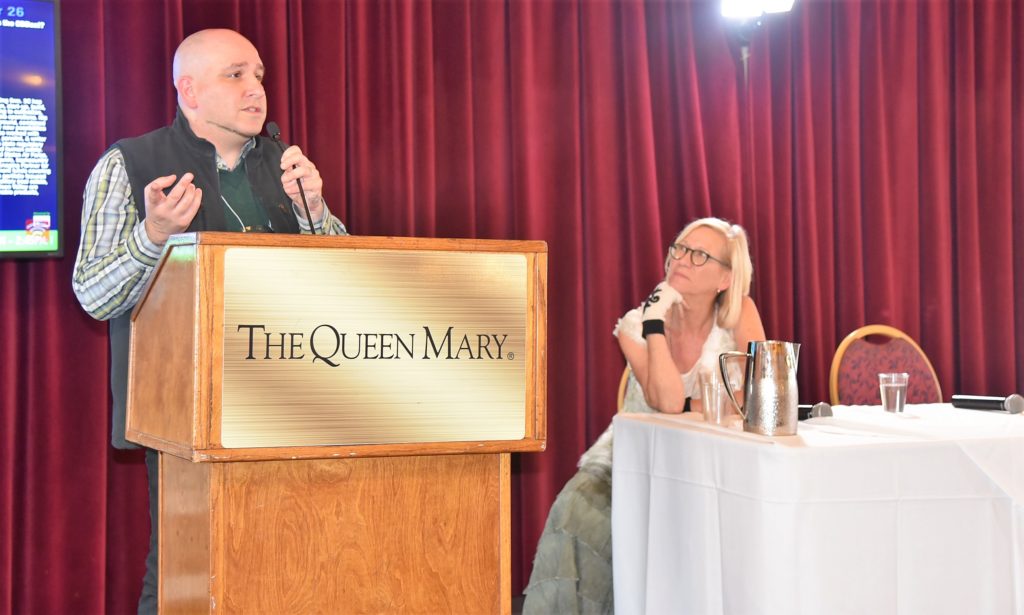 "I'm trying to get as many elected officials here because they're the ones that need the education," said Soares with disarming honesty. A warm and supportive fan of the industry, she nonetheless kept the proceedings moving along with a constant eye on the clock. Each day included six hour-long panels featuring a who's who of industry veterans mixed with the occasional politician, regulator, athlete, or scientist. This year, John Duran, mayor of West Hollywood, sat on a panel, as did Assemblymember Reggie Jones-Sawyer (D-Los Angeles), executive director of Los Angeles's Department of Cannabis Regulation Cat Packer, and Fiona Ma, a member of the California State Board of Equalization who is currently running for state Treasurer.
Other public officials in attendance included Senator Kevin De León (D-Los Angeles), who gave an opening day keynote address, Assemblymember Rob Bonta (D-Oakland), who gave a second day keynote, and Long Beach Mayor Robert Garcia, whose mere presence on the first day branded the event an unmitigated success, according to Soares.
"The wow factor of this conference was the mayor finally coming here and welcoming us," she said. It was something she'd literally been waiting for. "I moved to Long Beach to do this because I feel like Long Beach should be and will be the mecca of cannabis events," she said. The biggest obstacle to that end had always been local officials, who she could not get to the event even though courting politicians had become her specialty.
"I have learned that when you invite elected officials, they will either know immediately if they don't want to be involved with cannabis and write you a nice letter or they will ignore you totally and then see what you come up with, because you have to build your agenda. Then, if they see that you're legit, they'll finally come."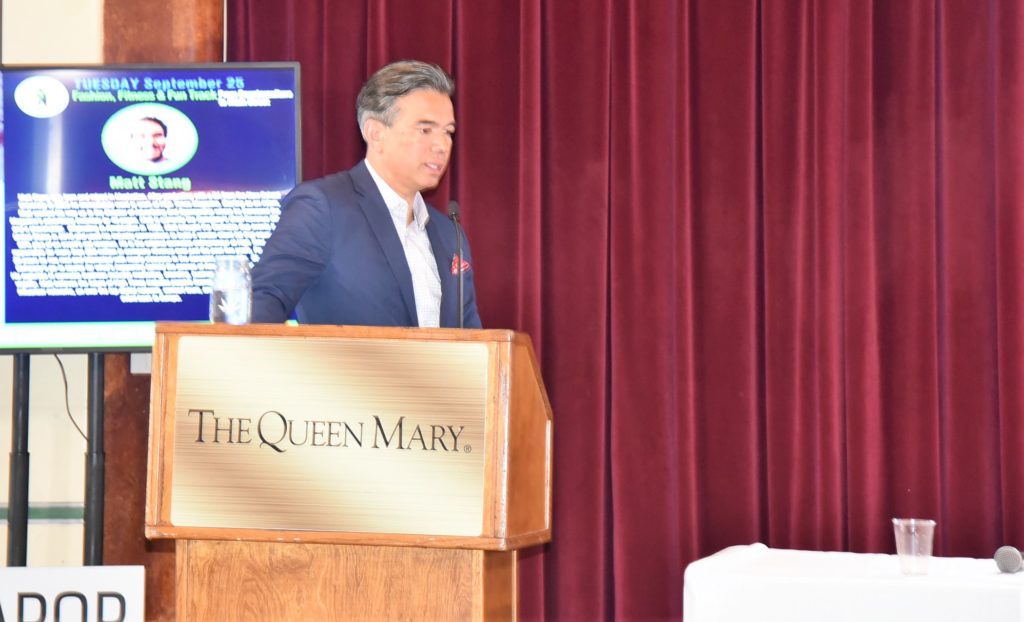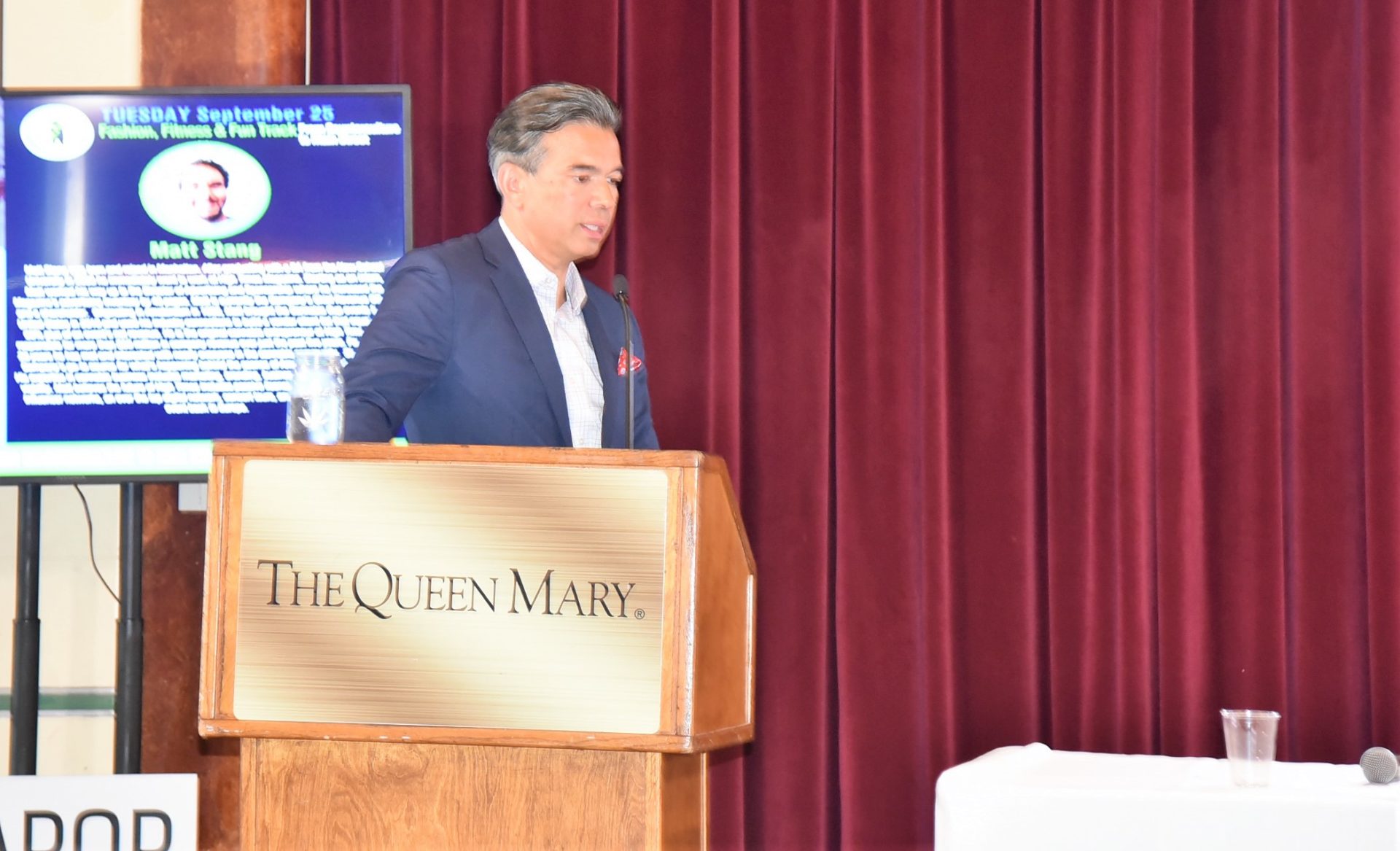 But the city of Long Beach didn't come. "They were the only ones that never responded because they were afraid of me," said Soares, who also is executive director of cannabis non-profit, C.A.R.E. "They didn't know what to do with me. Well, they finally responded and said, yes, we're going to come, and Mayor Garcia welcomed us.
"After the event," she continued, "Mayor Garcia called Adam Hijaz from The Station, who had asked him to come, and he thanked him." Her satisfaction was palpable, but she wasn't finished.
"The city attorney from Palm Springs was trying to track me down here," she said. "But I didn't know who he was, and I didn't have time. So, he finally grabbed me and said, 'Hey, we were thinking about coming to this, but we were concerned because it was about cannabis. We had many meetings about it, and then I decided to come, and I have learned so much. Can I get the footage of this? I'm going to get all the city council members to watch these panels. Can you do this in Palm Springs?'
"Joe Devlin, the compliance guy from Sacramento, asked me if we could do one for the League of Cities," she added. "Imagine that? That's why I comp elected officials."
These are not insignificant achievements. The fact that the city attorney from Palm Springs, which is only 30 minutes from Desert Hot Springs, home to so many cannabis startups and more established companies, had to travel to Long Beach to learn about cannabis says something very interesting about the manner in which California is going about legalization.
Making News
The conference also has become a place where news can be made. This year, Fiona Ma included a surprise announcement during her appearance on a second-day panel.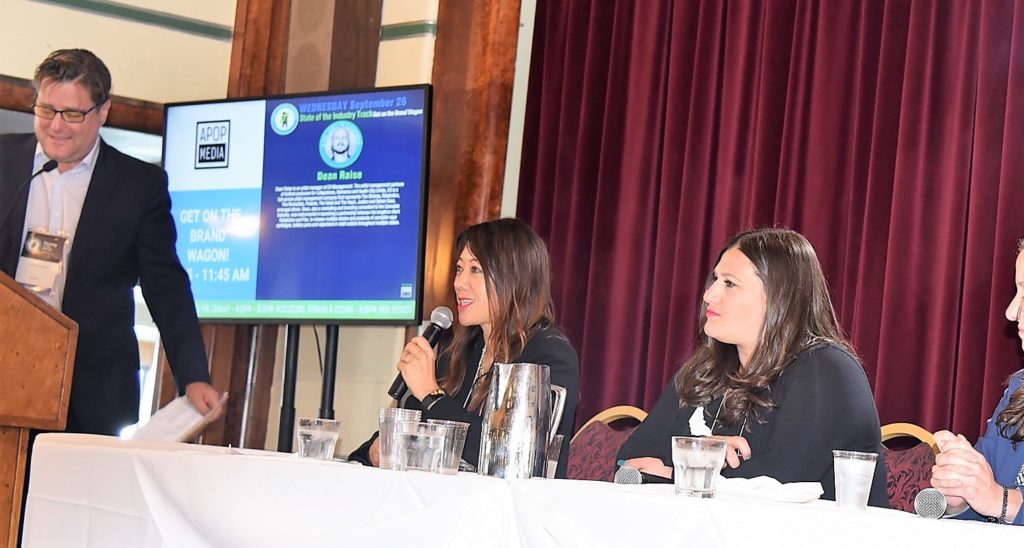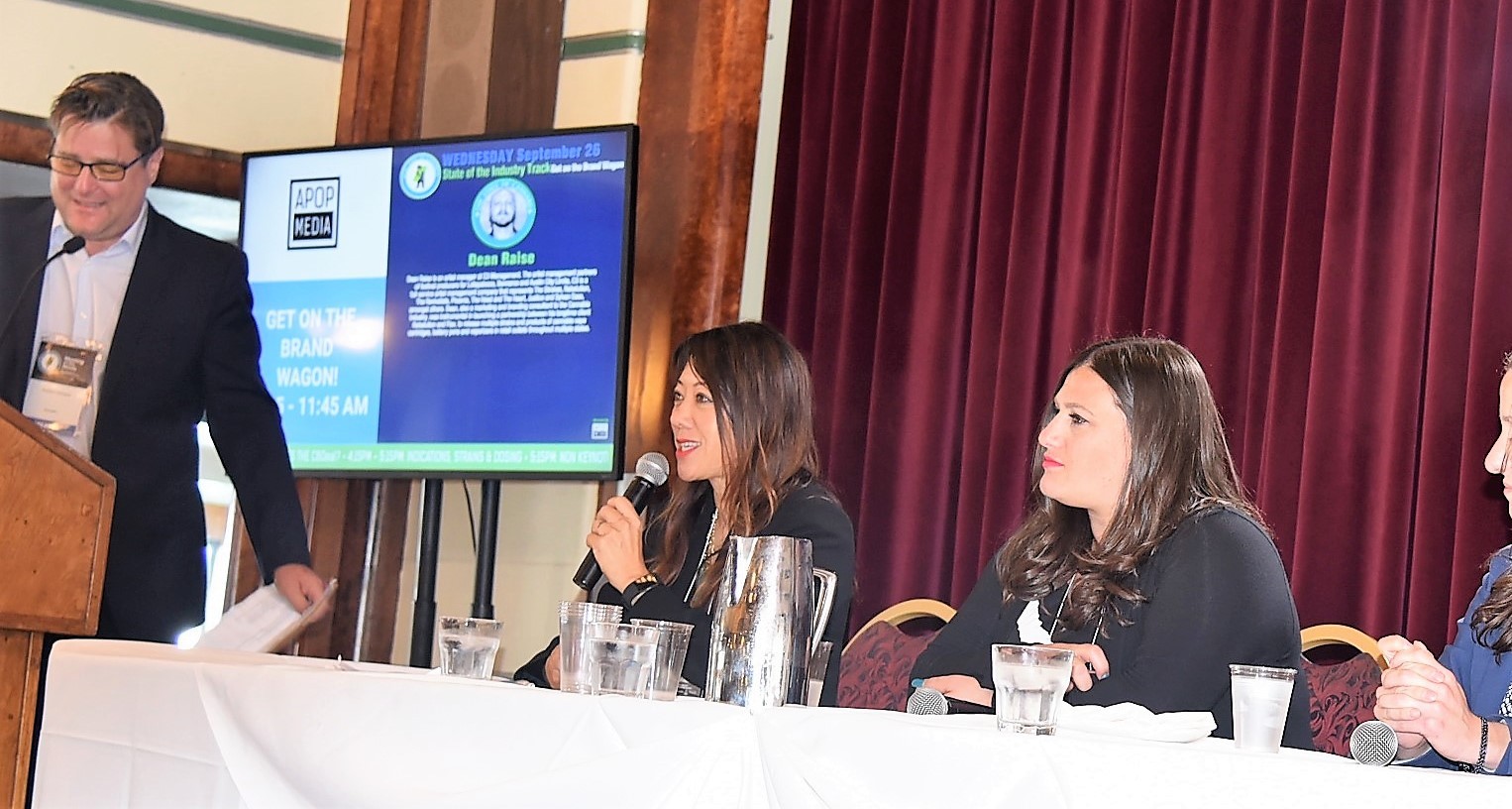 "I have something to announce," she said. "Steven Bradford (D-Gardena), who is chairman of the Senate Banking Committee, and I are going to run a public bank bill next year. Many of you have advocated for it, and after running [SB 930, which stalled in committee] this year, seeing how much support we got from legislators on both sides of the aisle—including hardly any no votes—I think it is time. People in Sacramento understand that this is a crisis and we need to get something done. So, I look forward to working with the next governor on these sorts of issues." A call to Senator Bradford's office did not yield any further information, but the news did elicit applause from the audience.
Attorney Matt Kumin, who paneled a first-day seminar, described the recent arrest of a pair of clients during an incident in which local law enforcement handed seized funds over to Homeland Security in violation of Rohrabacher-Blumenauer.
Kumin, who has worked in cannabis since the mid-1990s, explained that his clients were former CHP officers engaged in legal transport when they were stopped by patrolling CHP for a mud flap violation, let go, stopped again, and finally arrested. Kumin alleged they were treated "like animals" by the arresting officers, who seized $230,000 in cash. What happened next, said Kumin, will lead to "a great case that we are going to use to smash open the contradiction.
"The CHP called the Fresno office of the United States Citizenship and Immigration Services and had an officer from that office in Fresno come up to Merced and take the $230,000 into custody," said Kumin. "This was a clear workaround to the Rohrabacher-Blumenauer amendment, the federal law [that] prohibits the Department of Justice from spending money on cannabis interdiction in medical cannabis states. The Department of Homeland Security has a separate budget. So, isn't that tricky? The federal government is showing us what they're doing.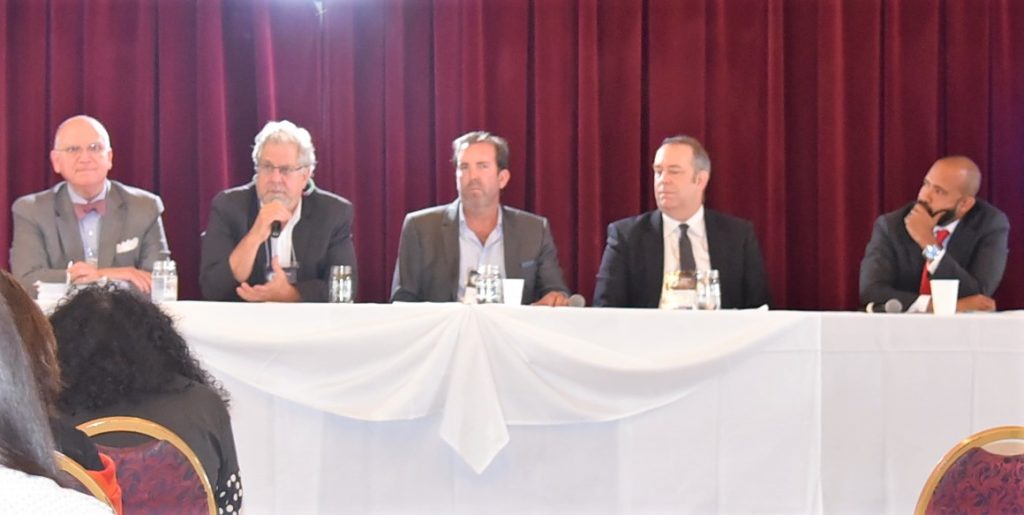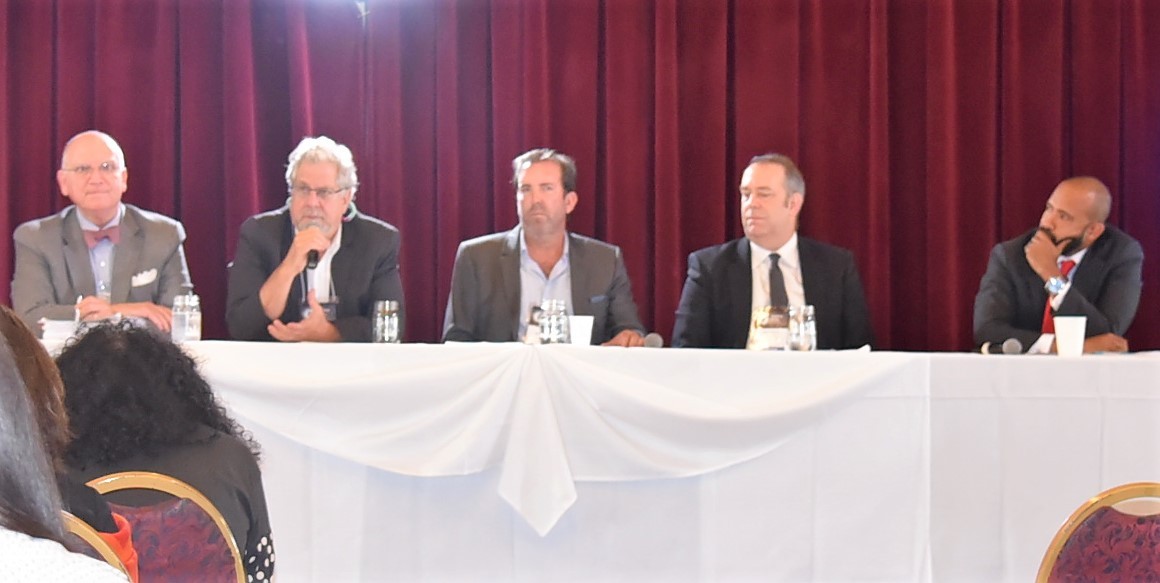 "We know this is a trend," he continued. "They are going to give the money to DHS as a workaround, and that should really make everyone stand up and shout, and I hope everyone will do that.
"We're going to be filing all sorts of actions [about this]," he concluded. "We're going to make a huge stir. I want an attorney from every county in the state to be in on the pleadings. We're going to get a class action injunction against the CHP, and then, when this thing is revealed for its absurdity, the legislature will hopefully fix it. So, keep following us. There are going to be a lot of stories about this, and don't believe a goddamn thing the CHP says!"
Business, too
In addition to politics, the seminar agenda included panel discussions on Cannabis & Fitness and High Style & the Beauty Buzz. On the periphery of the main room, a dozen or so vendors set up tables. Other vendors set up shop on the rear deck of the ship, which featured an ornate exhibit by the Emerald Exchange. Co-founder Michael Katz explained the draw of the event.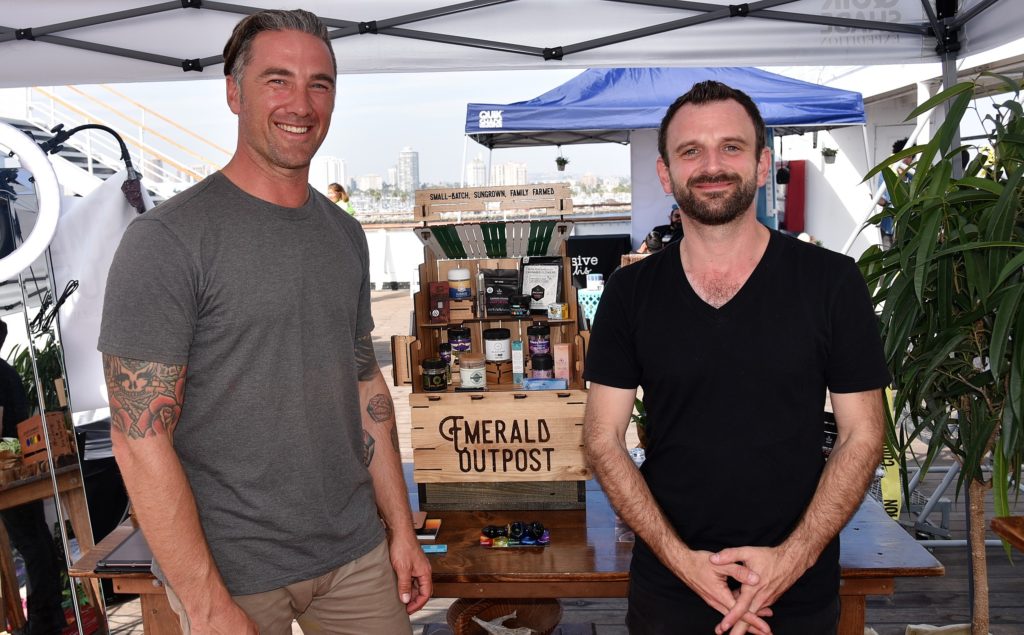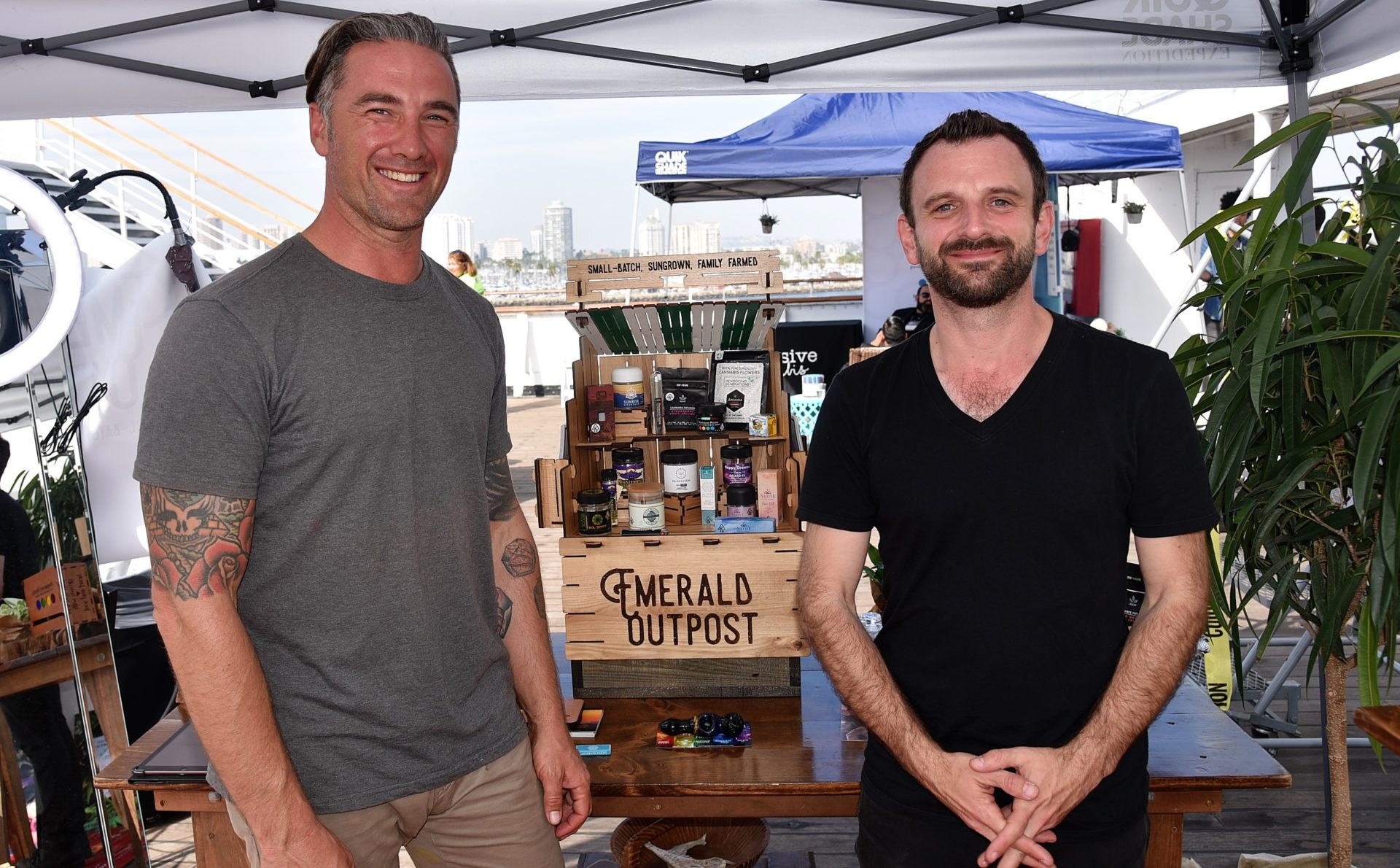 "Emerald Exchange is here at the State of Cannabis to promote our Emerald Outpost in-store kiosk," he said. "We're aggregating a lot of the brands that you would find at an Emerald Exchange event and bringing them to retailers in a way that allows consumers to know here they can go to find these products, and in a way that allows retailers to aggregate a bunch of great products without having to do all that legwork themselves. It's kind of utilizing the Emerald Exchange brand and the awareness of it that exists in Southern California about the incredible community we work with and their great products, and then letting know where to go to get them when the events aren't happening, so they can continue to support the small farmers."
The political bent of the event also was a plus. "We want to show the politicians that come here that cannabis is an agricultural product, and we want to reinforce the farming nature of this and the small farm community," said Katz. "It's easy to see cannabis as a business and a capital endeavor, but it's also about people and supporting those who paved the way for all this to happen."
Swami Chaitanya of Swami Select, who shared a table with Mendocino Cannabis Industry Association, was the last individual to address the crowd as The State of Cannabis 2018 came to a close.
"I want to add a word to the cannabis vocabulary: inspirational," he said. "That's what I call recreational or adult use. It's inspirational, and I don't think we ever want to forget that part of cannabis, which has a spiritual base. That's the base of its healing, as well. It's the base of how we join with community. So, let's try to use that word inspirational with cannabis, and that's going to take it into another dimension. Thank you very much and thank you all for being here."
About a week later, Soares announced that The State of Cannabis 2019 will be invite-only.
Sponsors included 7Pass, Inclusive Cannabis, APOP Media, Hoban Law Group, Kikoko, and Green Wise Consulting, among several others.
For more information, visit here.