The National Cannabis Industry Association (NCIA) presented its 2018 Industry Excellence Awards last night at their Seed-to-Sale Show, held in Denver. The 2nd annual event recognized "individuals and organizations who are going above and beyond to advance our industry forward."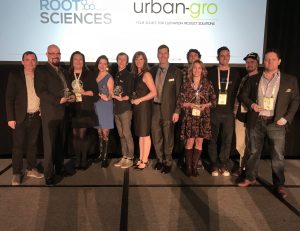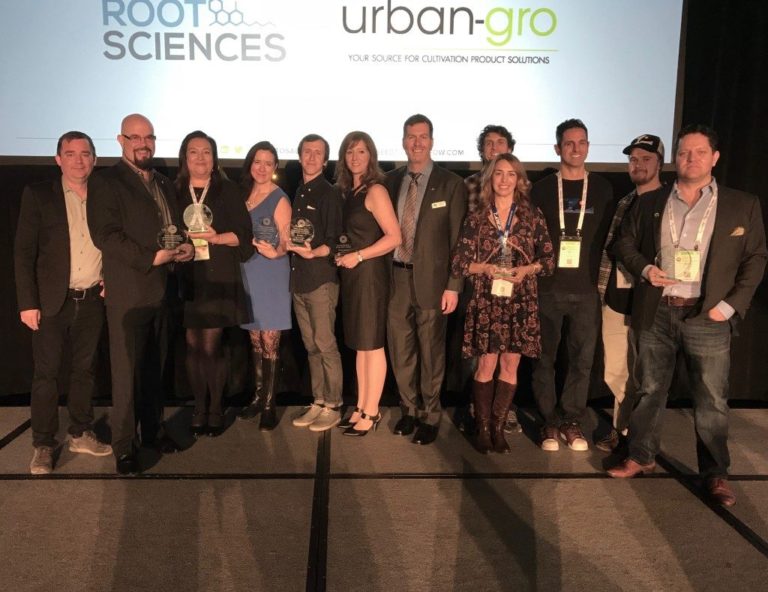 NCIA members nominated and voted to select award recipients. Presented in two main categories, Innovation and Technology, the recipients are as follows:
Excellence in Innovation, for Cultivation was presented to L'Eagle Services.
"It's an honor to be recognized by our peers at NCIA for our dedication to providing organically cultivated and sustainably grown cannabis," L'Eagle Services co-owner Amy Andrle said in a statement. "We've witnessed firsthand the rising consumer demand for cannabis products that meet these standards and encourage other industry professionals to implement sustainable business practices in their cultivation facilities."
For infused products and extractions, Excellence in Innovation was awarded to Wana Brands. In a statement, NCIA said, "Wana Brands has built a company that both patients and dispensaries can depend on for professionalism, consistency, quality, and innovation.
"It is an honor to be presented with two national awards that highlight the quality, consistency and continued popularity of our infused products," Wana Brand owner and CEO Nancy Whiteman said in a release. "We look forward to delivering reliability and taste to our customers, further expanding Wana Brands and progressing the infused products space towards greater things in 2018."
Cannabis Trainers received the award for Excellence in Innovation, for Business Strategies and Innovation. "Cannabis Trainers has done a tremendous job bringing standardized training to the industry, helping businesses increase sales and keep customers and staff safe and compliant," NCIA commented.
In the Excellence in Technology categories, the Cultivation award went to urban gro. NCIA said urban gro, "are leaders who consistently advance the industry with their technologies and sustainable best practices."
Excellence in Technology for infused products and extractions went to natural edibles manufacturer Kin Slips. "Kin Slips has disrupted the market by recognizing the unrealized potential for sublingual administration of cannabinoids," NCIA stated. "Kin Slips manufacturers a sublingual, cannabinoid-infused dissolving film with precise, consistent dosing in a consumer-friendly, discreet format."
New Frontier Data won the Excellence in Technology Award for Business Strategy & Innovation. The market data research firm "is guiding the industry through its rapid maturation by providing objective, rigorous and comprehensive analysis and reporting for the nascent and underserved cannabis industry," said NCIA.
The evening's ceremony was crowned with the presentation of the Industry Excellence Award, which is awarded to the individual or company that represents the organization's foundational pillars: Advocacy, Education and Community.
Canna Advisors was the proud recipient of the top award, with co-founders Jay & Diane Czarkowski stepping up to the podium to receive the honor. NCIA's statement pointed out Canna Advisors many contributions as NCIA founding members since 2011, and said, "Canna Advisors has been a consistent leader in our community. Their company values are deeply rooted in integrity, hard work, and loyalty. No matter the circumstances they always stand up for the cannabis industry and community. As entrepreneurs, investors, and advocates, Canna Advisors sets the example for others to follow."