HOLLYWOOD, Calif. – About twenty-four hours before the 2018 Oscars ceremony and a few blocks away from the venue, a party unlike all the other mad celebrations brought together celebrities of a different sort: cannabis professionals.
The monthly White Rabbit High Tea, a private event in Quentin Tarantino's Sunset-Boulevard-adjacent industrial loft, hosted wall-to-wall guests who looked as though they had just stepped from the pages of an iconic Lewis Carroll book.
The mastermind behind the event, Jessica Cole, greeted everyone at the door, heavily pregnant but moving like an Olympic ice skater around the space. An Oregon native, Cole discovered the magic of cannabis as a teenager and has never looked back. Two and a half years ago, she had a dream: merge her love of cannabis, Alice's Adventures in Wonderland, the Mad Hatter, and afternoon British and Japanese tea parties.
"I love bringing people together to create beautiful experiences," Cole said. "I have been in the medicinal cannabis world since 2005, and when I moved to Los Angeles I wanted to contribute to the growing cannabis community.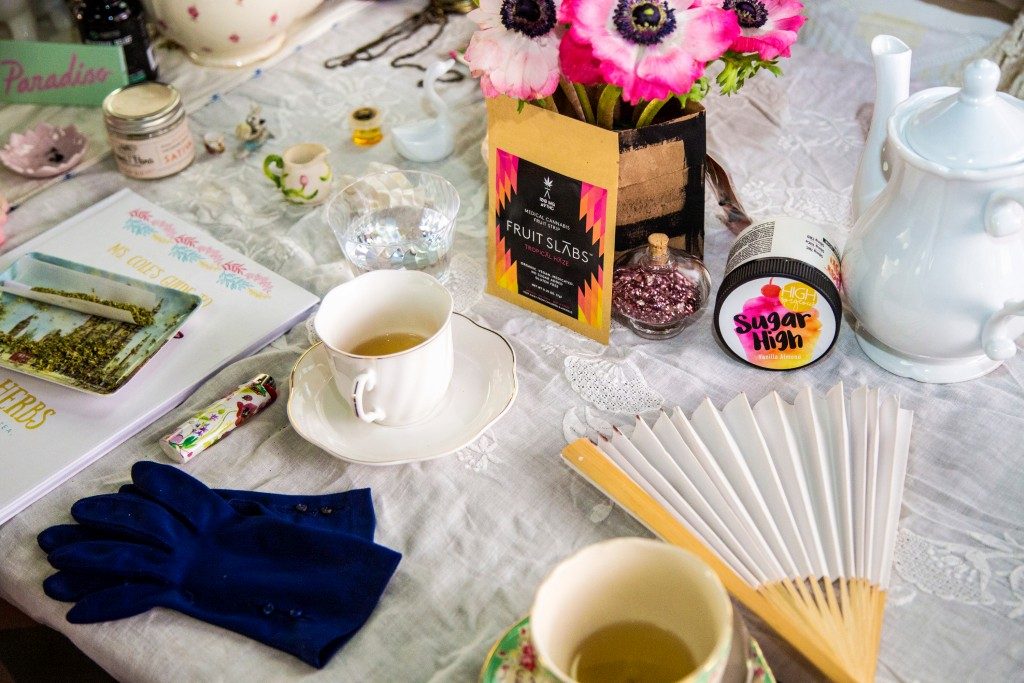 "White Rabbit High Tea offers a holistic experience for guests and sponsors alike, with high-quality [products] helping to elevate the overall conversation surrounding cannabis. I am very honored and humbled to be providing the services we do for this burgeoning industry."
The first few events took place at the Petit Ermitage in West Hollywood, but recently the parties have taken on the mantle of a movable feast.
Guests sipped Numi organic tea, ate traditional British finger food, and rolled sun-grown flower from Prema Flora. A piano in one corner added an elegant twist. Los-Angeles-based poet Alexcia Panay wrote poems for guests, using a vintage typewriter perched on a small desk. Guests wandered over, gave her three words, and she tapped out the poem on faux parchment. One read:
Sunshower
rains down liquid light
bathing your spirit
travel with the water's flow.
Alysia Sofios, communications director for female-centric brands Yummi Karma and High Gorgeous, showcased the latter's skincare and CBD products at the tea. She said the companies encourage trying new things in a fun, stylish way.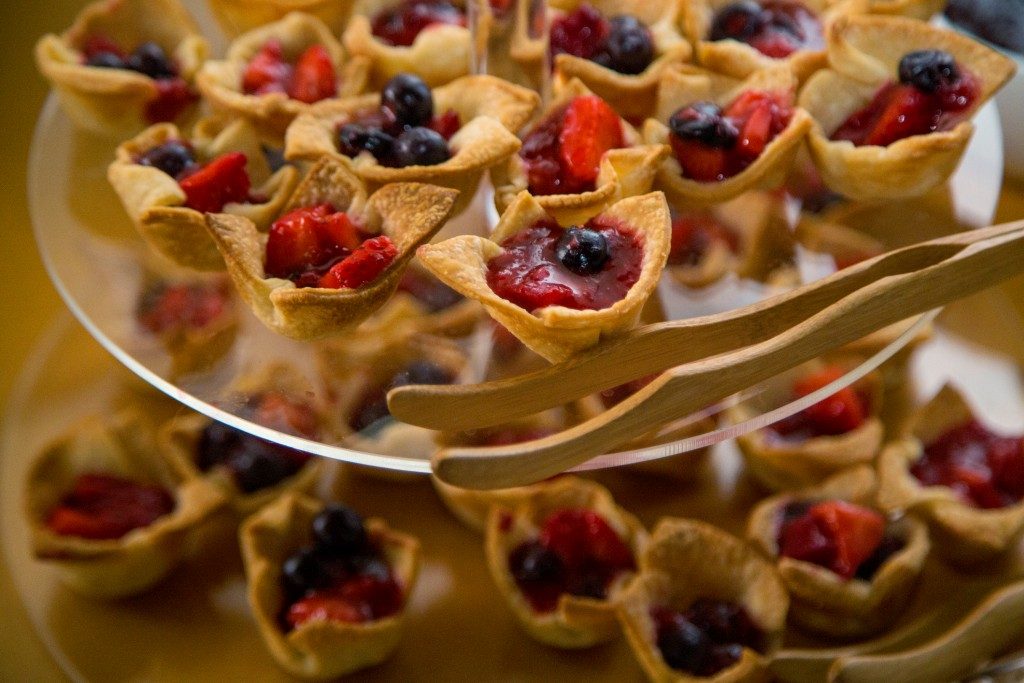 "We love the community atmosphere and that it attracts people who know a lot about cannabis, and also people who have never tried cannabis," she said. "The conversations are always informative, and it's the perfect way to spotlight our products in a different way."
Nick Palacios, director of sales and business development for CBD startup Green Helix, said he had heard through the cannabis grapevine about Cole and her tea parties. Green Helix CBD bottles, including Recovery, Menstrual Relief, Acute Stress, Deep Sleep, and Super Pure CBD pills, dotted the elongated table and were gulped by attendees to relax and chill.
"This industry is all about collaboration, and Jessica has created an amazing platform for companies like us to meet some incredible people," Palacios said. "I had no idea what to expect, but upon arriving I was warmly welcomed. This was an amazing event for Green Helix."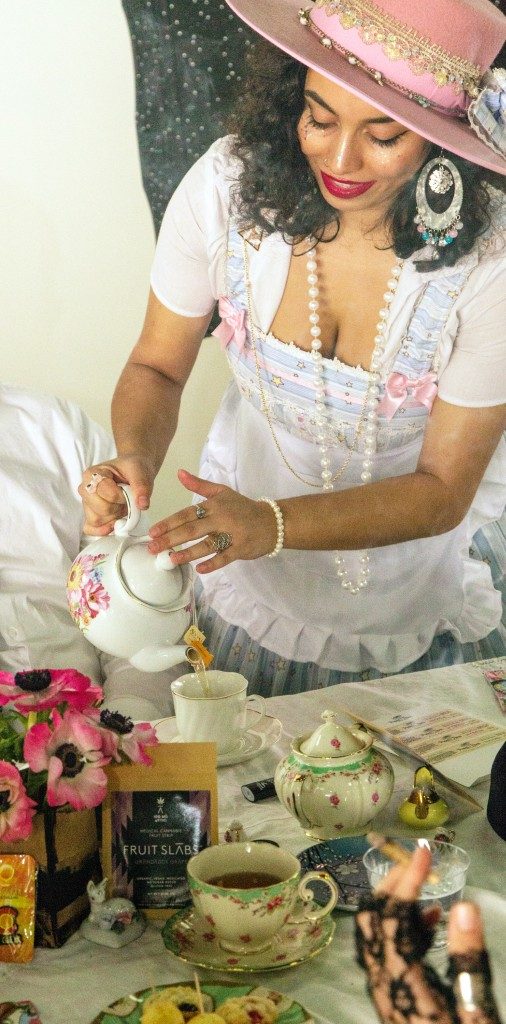 Courtney Maltais, founder and biologist for cannabis distillate oil producer The Clear, said she's always looking for new ways to showcase her brand. Her oil was a big hit, too.
"We are always looking for creative experiences to educate the community about cannabis," she said. "Extending into different demographics is so important post-legalization. The industry had been so tight knit before, but with so many people curious about cannabis it's important to step out of your comfort zone and share our knowledge.
"I was blown away by the heart and creativity that go into White Rabbit High Tea," she said. "It is so refreshing to attend cannabis-friendly events of this caliber."
Cole is proud of her accomplishments, but she doesn't get a lot of time to enjoy each success. As Saturday's even closed, she was already brainstorming for the next.
"I want to live in a world where we can have access to alternative types of healing, and cannabis can be such an incredible tool for not only physical health but also mental health," she said rubbing her baby bump. "As adults, we often forget what it's like to let loose and play. Cannabis can help us do that, and High Tea is a great setting to accommodate that purpose. I am proud to be able to present the opportunity to folks who want to play and learn and grow and heal together with cannabis as part of their lives."