Speakers, sponsors & an important social initiative.
We are delighted to share some wonderful updates about CannaTech Tel Aviv this March 19-20th.
ON THE STAGE:
We are honored to have Steve DeAngelo join us as our keynote speaker. Steve DeAngelo is a legend in his own right. He has inspired millions throughout his four-decade career as a cannabis activist, advocate, entrepreneur, and educator.
Driven by compassion for others, Steve has founded many successful socially responsible ventures including Harborside Health Center, the largest medical cannabis dispensary in the world, and he is also the co-founder and president of the Arcview Group, a company formed to introduce investors and entrepreneurs to the investment opportunity in the cannabis industry.
We are more than a little excited to welcome Steve to the CannaTech family!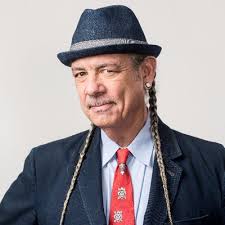 Join Steve at CannaTech: https://www.canna-tech.co/buy-tickets/
OUR PARTNERS
We are honored to introduce our Gold Sponsors, Tress Capital.
Tress is a leading strategic venture capital firm dedicated to the cannabis industry. They were founded in 2013 and were among the first firms in cannabis to promote institutionalization in the cannabis space. They are principled business leaders, CannaTech alumni, and they are wonderful people.
Tress will be co-sponsoring the iCAN-TRESS Cannabis Investor Master Class on March 18th, 2018.
WHAT'S NEW
Goodness and social impact is a theme that runs strong through this industry. Please join us in a new social initiative that highlights the people for whom this industry exists. Help us share stories of hope and change by sharing this link with your network.
Learn more about the #HumansOfCannabis: https://www.canna-tech.co/the-humans-of-cannabis/
QUOTE OF THE WEEK
"It is clear that the most critical task for our movement today is to develop and promote positive models of cannabis distribution. We must demonstrate to our fellow citizens that we are worthy of the trust we are asking them to place in us." —Steve DeAngelo