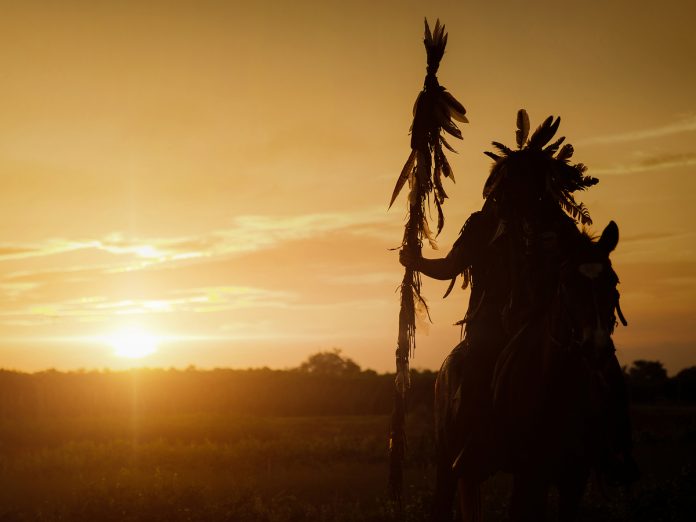 PIERRE, S.D. – A referendum to legalize both medicinal and recreational cannabis use has been approved in South Dakota, at least in one particular area.
This week the Oglala Sioux Tribe, one of the seven subtribes of the Lakota people, voted to pass a referendum that would allow cannabis on the Pine Ridge Reservation. A move which, according to the Associated Press, will make it the "only tribe to set up a cannabis market in a state where it's otherwise illegal."
In its next steps, the Tribe Council will work on establishing cannabis laws and setting up a regulatory framework. According to initial plans, the tribe will not be directly involved in production or retail, but will issue licenses and institute a retail tax. The council is expected to formally discuss regulations on March 31.
South Dakota Governor Kristi Noem (R) has been vocal in her opposition to cannabis legalization, though she is expected to sign HB 1008—a hemp bill passed yesterday by state lawmakers.
The Oglala may soon offer the only legal THC products available anywhere in the region. Cannabis is illegal not only in South Dakota, but in neighboring states as well.
"People will be coming in from all directions to get their medicine," Ricky Gray Grass, a tribal leader, told the Associated Press before the referendum vote. 
Tribe President Julian Bear Runner sees cannabis legalization as a way for the tribe to shed some of its problems related to violence and meth addiction. Without adequate federal funding, Bear Runner believes the tribe needs to think outside of the box to raise enough revenue.
"We need an internal, regenerative, self-sustaining solution," said Chase Iron Eyes, a spokesman for President Bear Runner.
The official results of this week's vote will be certified by the end of the month. Voting precincts have reported 82 percent of tribe members voted to legalize medicinal cannabis while 74 percent approved recreational use. A separate proposal to legalize alcohol, which President Bear Runner recently referred to as "poison," failed approval by 12 points. Bear Runner referred to cannabis as a "healing plant."
The move by the Oglala may challenge tribal sovereignty and attract negative attention from federal authorities. Currently, cannabis is still illegal under U.S. law though Scott James, Oglala Lakota's attorney general, believes the federal government may have bigger issues to worry about.
"Marijuana enforcement is not the federal government's highest priority at this point," James said.