WEST HOLLYWOOD, Calif. – After much anticipation and fervent local buzz, premium cannabis brand Lowell Farms opened its restaurant-consumption lounge concept in West Hollywood, California, on October 1.
Lowell Café, a lush 4,300 square-foot, indoor-outdoor restaurant with a food menu and a cannabis menu, is a first in the United States. By permitting consumption on-site and serving meals, the space blurs the line between restaurant, dispensary, and Dutch-style coffee shop, and is a milestone for both the hospitality and cannabis industries alike.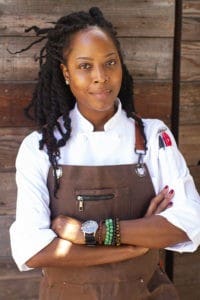 The food menu—which, per California law, doesn't contain any cannabis—was developed by acclaimed chef Andrea Drummond, and brings together elevated munchie classics like vegan nachos, a line of farm-to-table salads, and sandwiches—including a spicy cauliflower banh mi and a smash burger. The menu was designed to pair with the pre-rolls, eighths, and concentrate being sold table side by "Flower Hosts", Lowell's hybrid of a budtender and a cocktail server. Despite Drummond's creations being cannabis-free, edibles from brands like Défoncé are available on the menu, and there is a section dedicated to bongs, pipes, and accessories that can be rented at the table.
Lowell's is the first of eight consumption lounges poised to open in West Hollywood in the coming months, part of a major initiative to stimulate tourism in the city. Tuesday's opening day saw a line of eager Angelinos standing on La Brea and local cable news trucks lining the street, echoing giddy scenes at West Hollywood's MedMen when California went recreational on January 1, 2018.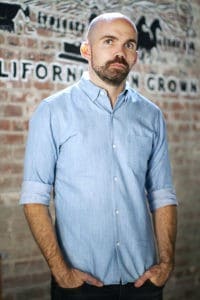 "It's been incredible," Lowell Café Director of Restaurant Kevin Brady told mg two days after the launch. "We've had a line around the block from 10 [AM] until 10 [PM], and the response from everyone that has seen the space and experienced it has been overwhelmingly positive."
Brady, who came on to lead the project in May, insists that while the absence of a clear launch blueprint and a continuously evolving landscape of regulations presented almost daily challenges, it brought about a lot of novel, creative workarounds from his team.
"We had to constantly respond to changes and obstacles," he said. "But every time we encountered a roadblock we were able to make things even better than they were before."
From a legal perspective, Lowell's Cafe is technically two businesses: a restaurant and a cannabis retail space. This separation is only evident to the consumer at the end of their experience, when they are presented with a food check and a cannabis check. Given the current iteration of California's consumption license prohibits the sale of food onsite, they had to rezone the building and create a clear delineation on where cannabis can and cannot be consumed between the cafe, the lounge, and the garden.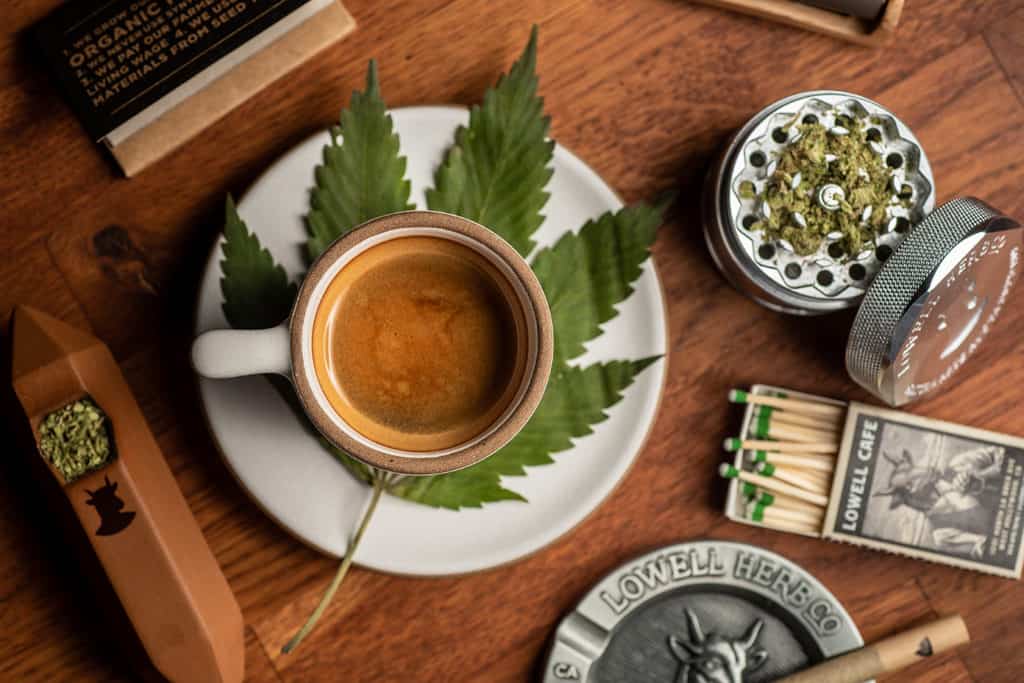 "Restaurants are always evolving, always different," said Brady, who cut his teeth at Tao, one of the leading global hospitality groups, and has spent almost two decades in hospitality. "But no one really changes the fundamentals. We had the opportunity to do something new, and while it may seem counter intuitive, I can't wait for other consumption lounges to open so that I can see how other businesses navigate this. And I believe that competition makes all of us stronger."
Brady will not have to wait long to see that competition appear. News broke this week that West Hollywood City Council has approved Budberry's application to open the first edibles-only consumption lounges, and the enormous mainstream press buzz around Lowell's launch surely will have ramped up anticipation for the city's seven remaining consumption licenses to come online next year.