The solution to improving internet dispensary search may be decidedly low-tech.
I have a question—a good question: Why is an everyday internet search for a good, trustworthy retail store still such a chore when the store you are looking for sells cannabis?
I hate to admit it, but I have a love-hate relationship with dispensary locator sites. I love them because these sites are true symbols of the underground roots of the cannabis industry. They carry a dose of nostalgia similar to the way I feel when I think back on relics like MySpace or Napster.
These sites first came along years ago, when the West Coast was the only place dispensaries existed. They found innovative ways to connect patients to the clandestine world of collectives and dispensaries. They took everything the universe had just discovered in the post-1990s tech boom and mixed GPS searching, directory listings, a little #nugporn, and the power of the consumer review into website platforms specifically designed for the next major disruption to hit cultures and economies the world over: the legal cannabis industry.
Think about it. How did you find your first dispensary? How many times have you explained to your friends who are new to cannabis that there are websites that are like a Yelp for weed? How long have you, as a dispensary operator, relied on these sites to reach new customers? There is no denying these sites have done wonders for the cannabis industry and will forever be part of the biography of how this legal industry unfolded.
So, what's there not to love about the current state of locating legal cannabis through the internet?
'They're not trustworthy.'
"The sites are confusing to look at, and I still don't feel like I can trust what it is going to be like when I show up there," said a male participant in a recent Portland, Oregon, consumer focus group designed to dive deeper into the topic of improving internet dispensary searches.
Some participants were skeptical in general. Others mentioned specific concerns, like bogus reviews, out-of-date menus, whether the shops operate legally, and financial relationships between the search websites and the dispensaries represented. Clearly, more can be done to earn the trust of new customers and drive more traffic to storefronts.
'They don't do a great job at their job anymore.'
"I travel a lot for work in states where pot is legal, and I like to look for a new dispensary to buy from when I'm in town," a female focus group participant said. "But I usually get too frustrated with the sites and the search results and usually end up not going anywhere."
Like Nicki Minaj, many of us like to buy flower when we're travelin', and we long for something as easy to use as Open Table, Uber, or Google Maps when it comes time to spend our money on a little weed. Even if you aren't a multi-state marijuana user, locating the dispensary closest to the house of the friend who's hosting dinner, or figuring out who in town is carrying the strain you are looking for is probably something you have done a time or two.
Like a number of other pain-points starting to throb in the lives of cannabis retailers (i.e. point-of-sale software, social-media solutions, cashless payment processing—the list is expansive), dispensary locator sites need an upgrade.
"You'll be able to use the site nationwide in time for 4/20 this month." —Waka Flocka Flame
'They are a necessary evil.'
Dispensary owners don't have a plethora of options to choose from when it comes to advertising their existence, nor are they allowed to promote themselves in many traditional ways. With the ongoing social media ban on cannabis and the lack of cooperation from Google or Apple in allowing cannabis apps in their stores, dispensaries have little leverage when it comes to paying the high prices that locator sites charge to list their businesses. On top of the cost of the service is the cost to the dispensary to maintain the site on a daily basis. "We had to hire a full-time person to keep our menus updated and run specials through the site," said a dispensary marketing coordinator in Phoenix.
This is 2017, right? I remember spending the last hour of my workday updating our dispensary's fifteen-strain menus on the two locator sites we used—oh, and full-melt bubble hash. That was 2010. How are these sites still getting away with not providing this simple feature to their customers whose menus have become infinitely more complicated than mine was back in the day?
A new site readying to launch in time for 4/20 intends to become the cannabis industry's online directory for today's cannabis users. THCSpots.com is the latest virtual empire to spill from the fingertips of web developer Matthew McCammon. The charismatic internet tycoon has set his crosshairs on disrupting the dispensary location services world by giving consumers and dispensary owners alike the online experience we all expect but never find.
Co-founded by international rap artist and cannabis advocate Waka Flocka Flame, THCSpots.com intends to help consumers develop confidence by physically certifying each dispensary location listed on the site. With brand ambassadors in twenty-eight states, THCSpots.com will perform the initial certification and then regularly monitor each certified dispensary to ensure it continues to meet THCSpots' standards.
"You'll be able to use the site nationwide in time for 4/20 this month," said Waka. Flocka.
Looking forward to it, Flocka.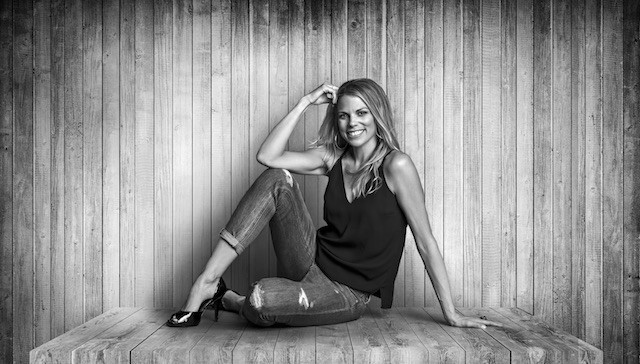 Megan Stone, owner and principal of The High Road Design Studio, is an award-winning female millennial business owner on a mission to reinvent peoples' perceptions of cannabis and what it means to be a cannabis user. Since 2013, her studio has designed medical and adult-use retail stores for cannabis businesses in more than a dozen states.