DENVER – Freaky fusion experimental rock band Umphrey's McGee has partnered with Colorado-based cannabis producer MedPharm Holdings to launch their signature line of cannabis products.
The vape pens will be available at eight of Colorado dispensary chain Lightshade's retail outlets for a limited time, starting today.
Two limited editions dried flower strains are named for the band's favorite duo composition, "Day Nurse/Night Nurse," and have been curated for extraction to create the new vape line.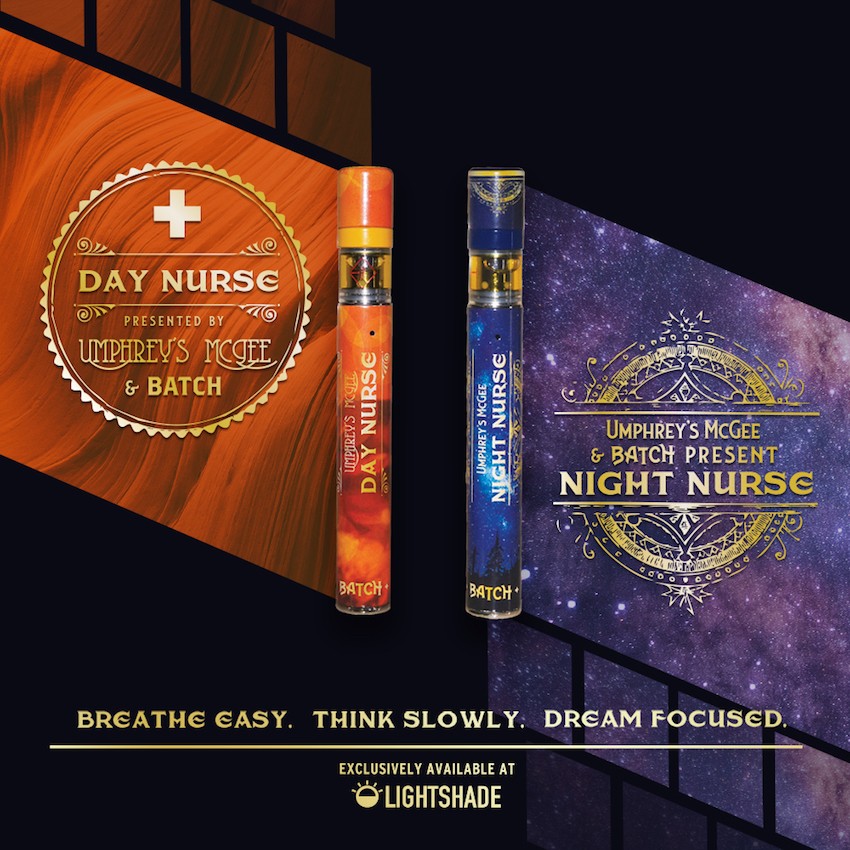 "Both custom formulated strains are available in the highest quality disposable vape pens (that's a thing now), limited edition run exclusively at all Colorado Lightshade locations," said the band's announcement on their website.
The announcement also had bulleted details about the limited-time line:
Two 250mg disposable vape pens.
100 percent pure, uncut distillate oil.
In-house grown, custom UM formulated strains.
Blue Dream sativa for Day Nurse, Screaming Gorilla indica for Night Nurse.
Limited edition, available starting June 5th, at eight Lightshade locations.
More info, including how to order online, bundled discount, so forth so on.
Founded in South Bend, Indiana, by a group of students from Notre Dame University in 1997, Umphrey's McGee has produced several albums and toured consistently, while experimenting with various music styles and hosting a number of members. Current members include Brendan Bayliss, Joel Cummins, Ryan Stasik, Andy Farag, Jake Cinninger, and Kris Myers.
The band is currently on tour, with Colorado dates scheduled for June 21-23, at Red Rocks Amphitheater. Umphrey's McGee will also appear at various special events in Denver, starting June 19. For more tour information, click here.