CALEXICO, Calif. – Two public officials in the Southern California town of Calexico, a city in Imperial County near the Mexico–United States border, were arraigned on bribery conspiracy charges Thursday via teleconference by U.S. Magistrate Judge Bernard Skomal. The defendants are accused of accepting $35,000 from an undercover Federal Bureau of Investigation (FBI) agent in exchange for a promise to fast-track the licensing of a cannabis dispensary.
Posing as a representative of the dispensary's investors, the FBI agent met with Calexico city Councilman David Romero, 36, and city Commissioner Bruno Suarez-Soto, 28, on three occasions—once in December to arrange the deal and twice in January to deliver the cash payments.
"Public corruption remains the FBI's top criminal priority," said Acting FBI SAC Omer Meisel in a statement. "As such, the FBI in San Diego and Imperial County has a robust public corruption program that is dedicated to uncovering criminal conduct of public officials. The investigation of Mr. Romero and Mr. Suarez-Soto serves as another example of the FBI's commitment toward accountability for those serving the public and holding positions of trust."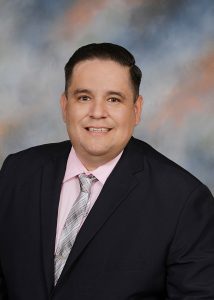 According to documents filed in San Diego federal court, Romero, who was set to become the Mayor of Calexico in July 2020, and Suarez-Soto, accepted $17,500 in cash on January 9 and another $17,500 in cash on January 30, when the pair also admitted to establishing RS Global Solutions consulting firm as a shell corporation to launder the proceeds of their bribery scheme.
The two men were arrested at the conclusion of the January 30 meeting. Each denied being party to any agreement with the undercover agent and said they had never made any "guarantees" and that they were being paid only for "consulting services."
Romero and Suarez-Soto could face a maximum penalty of five years in prison and a $250,000 fine.
In response to the federal charges, Calexico City Manager David Dale issued the following statement: "The city is committed to complete integrity and transparency in its governance and processes and does not condone, and strongly condemns, the kind of conduct alleged by the federal prosecutor. Accordingly, the city will cooperate with any follow-on inquiries or requests for information and assistance from either the U S. Attorney or the FBI. The city, through its counsel, has already reached out to the U.S. Attorney. At this early stage, however, the charges are just that, and Mr. Romero and Mr. Suarez-Soto are presumed not guilty of the charges until guilt is proven in a court of law. That said, the city will take action to address these serious allegations which strike at the heart of city governance and integrity."
The next court hearing in the case is scheduled for July 2 before U.S. District Judge Cathy Ann Bencivengo.