Former ghost town and desert gateway Nipton, California, will be a marijuana-friendly, eco-conscious tourist destination
PHOENIX–Cannabis technology company American Green, Inc., announced today the purchase of Nipton, California, a 120-acre town located in San Bernardino County. At the gateway to the Mojave National Preserve, American Green envisions developing the area into a cannabis-friendly, sustainable, eco-conscious destination for curious and cannabis-cultured tourists.
"We would describe it as the country's first energy-independent, cannabis-friendly hospitality destination," said Mike Rosati, director of marketing for American Green. "And yes, American Green has a list of services and offerings in the works. Initially, we will focus on the bottling of fresh CBD-infused water direct from a nearby aquifer that the company will then seek to distribute throughout California.
"Ultimately, the company would like to offer a variety of commercial and recreational attractions," Rosati added, "including CBD and mineral baths, cannabis-product retail outposts, artists-in-residence programs, culinary events, outdoor activities, and bed-and-breakfast lodging to complete the charming small town experience."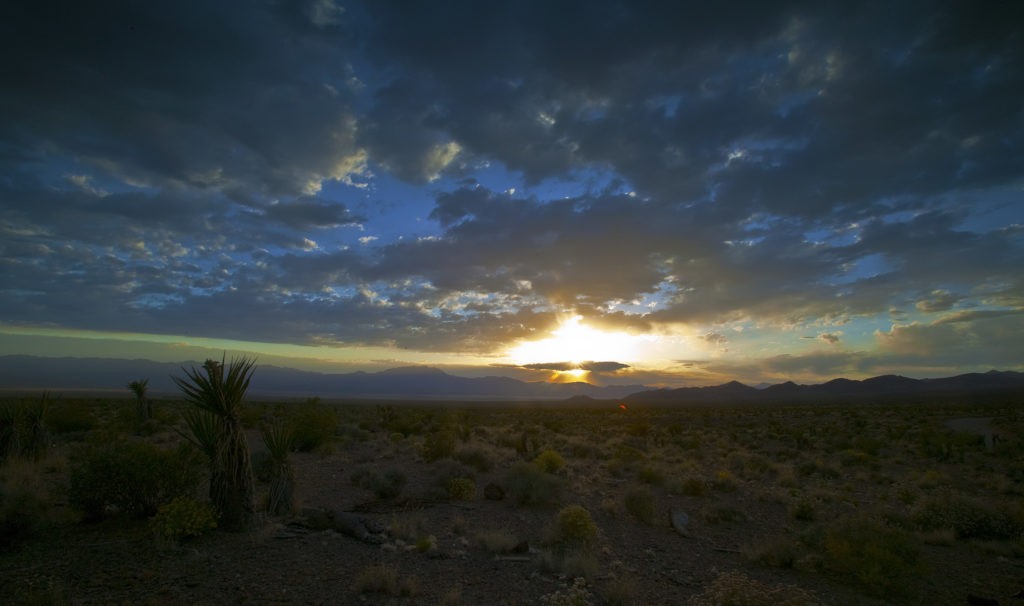 In line with what may become an ethos for progressive cannabis brands in legal states–especially where there is a surplus of available acreage and abandoned industrial facilities–American Green also plans an environmentally conscious strategy for their tranquil oasis. If successful, it could serve as a model for other communities, as well as generating jobs, revenue, and increased tax base for the state of California.
"Nipton's future plans include setting the standard for energy efficiency and environmentally responsible tourism. American Green intends to expand the existing solar farm, moving Nipton toward becoming a completely energy-independent town," Rosati said, " [and] also developing the town's existing aquifer system for water supply. American Green anticipates job creation will occur naturally in building and development, as well as tourism, agriculture, entertainment, transportation, retail and more, presenting new opportunities for innovation and entrepreneurship."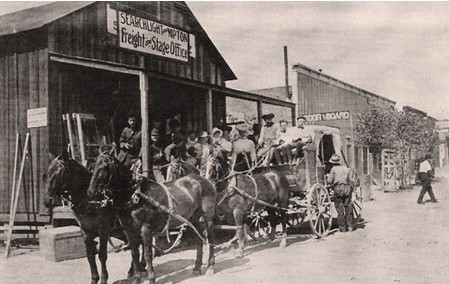 A Google search for Nipton brings up Western images out of HBO's Westworld minus the resort's robotic hosts (featured in the futuristic thriller). Located near the California-Nevada border, south of Las Vegas, "Nippeno Camp" was a gold mining outpost at the turn of the 20th century, and eventually a stagecoach and train stop. Renamed Nipton in 1910, the town boasted a hotel for miners and visitors traveling on the line between Salt Lake City and Los Angeles. Stagecoach service continued though 1926. Nipton's first full-time resident and homesteader, Harry Trehearne, was officially recorded in 1922. At one time, '20s silent movie actress and "It Girl" Clara Bow owned a ranch nearby.
"Keeping the historic charm of one-hundred-plus-year-old town is important to American Green," Rosati explained. "There are several structures on site that we will maintain, such as the historic adobe hotel, a restaurant, a general store, the former school-house-turned-community-center, and a couple housing structures. We will also explore expanding the existing camping facilities, RV park, four EcoLodge tent cabins, and rest facilities on the grounds."
Though Sin City isn't far, Nipton isn't trying to compete with the iconic, world-class destination–yet. But they do hope to offer patients and tourists an alternative to glitz and conspicuous excess (not that there's anything wrong with that). Think less neon and more solar panels.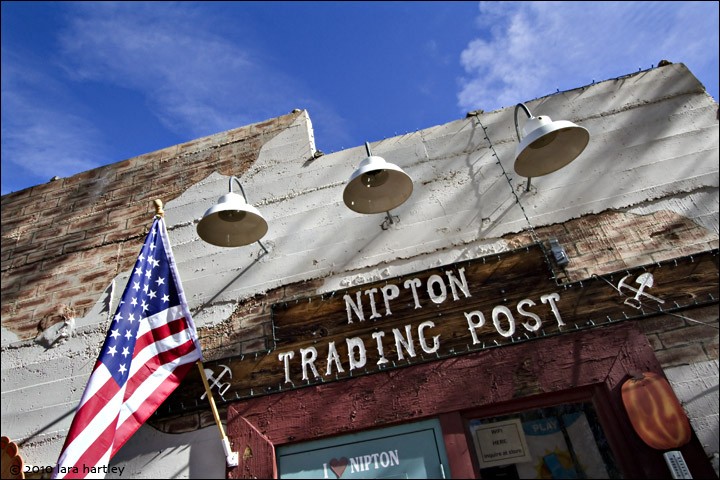 The town last received media attention in 2014 from the New York Times, when Nipton's former owner, a Southern Californian gold miner named Gerald Freeman, also attempted a green, sustainable community in Nipton. At that time, the town had a fluctuating population of between thirty and seventy residents.
American Green's purchase of Nipton follows real estate purchases by other cannabis conglomerates, including Los Angeles-based MedMen and Orange County, California-based GPharmaLabs. Last year, both companies bought acreage in Desert Hot Springs, California, with plans for grow facility and retail expansion. If the trend continues, eco-friendly cannabis tourism and destinations could become a robust sector for the industry, while innovating conservation efforts for many small towns in legal states.
"The location sits on the northeast border of the Mojave National Preserve so we will continue to offer provisions and rest to those exploring the region," Rosati said. "Being just minutes off of Interstate 15, as well as having an active rail line–both connecting Los Angeles and Las Vegas­–we do look to offer a convenient alternative to those looking to get out of the big cities, and enjoy responsible cannabis consumption in a beautiful, peaceful space."
(Nipton Desert Dawn: photo, courtesy of Binksternet, Nipton.com, and DesertUSA.com)