Now that California voters have shown a healthy appetite for cannabis, guess which garden commodity has arrived center stage for the 2018 governor's race?
That's right: cannabis.
The battle to replace Gov. Jerry Brown has just begun to warm up, but there's already evidence in Sacramento that leading candidates will wrap themselves around cannabis-friendly positions in hopes of winning financial and popular support.
State Treasurer John Chiang was quick to leap on the bandwagon. He waited barely three weeks after passage of the adult-use initiative, Proposition 64, before he rolled out a major pro-cannabis program.
Chiang announced he was determined to help resolve the banking prohibition that has relegated cannabis to the shadows as a cash-only enterprise. It's a worthy and necessary fight, but Chiang may have motives beyond altruism and the quest for proper financial services.
The treasurer is running hard to co-op the cannabis vote from Lt. Gov. Gavin Newsom, who had previously been the only statewide elected official to put his reputation on the line for marijuana.
Chiang and Newsom will lead a crowded field to fill the corner office at the State Capitol in two years, when Brown retires from his second two-term adventure in Sacramento. Before Prop. 64 cruised to easy victory in November, the vast majority of California's elected officials—from Brown to Chiang to the state legislature and congressional delegation—refused to endorse the adult-use ballot measure in public.
Now that adult-use has become law with a 56.5-percent mandate from voters, politicians suddenly see gold in leafy green.
Political considerations aside, Chiang has seized upon a major problem. As public acceptance of medical and recreational cannabis sweeps across the United States, banks' refusal to provide services for industry professionals represents one of the last remaining barricades to legitimization.
Before Christmas, Chiang sent a letter to President-elect Donald Trump and the fifty-three members of California's congressional delegation requesting help in unlocking the federal ban that forces banks to reject accounts linked to commercial cannabis.
The California treasurer appointed a task force to seek solutions to the banking ban, which makes it difficult and dangerous for cannabis businesses to pay taxes and operate as professional farmers, manufacturers, distributors, merchants, and service providers.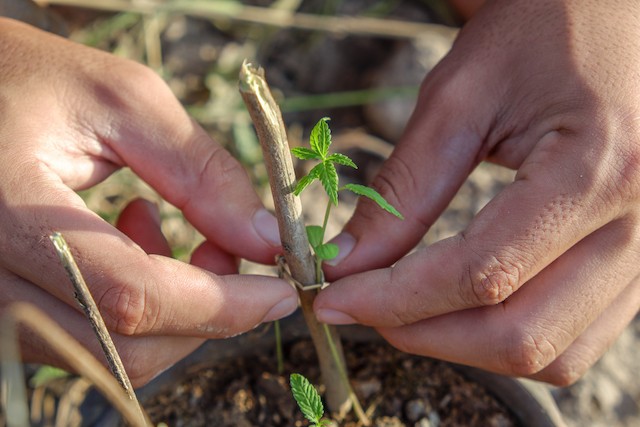 The cash-only environment created by banking restrictions blurs the line between legitimate businesses and illegal actors and makes cannabis merchants especially vulnerable to robbery and violence. The banking issue is complex, and unwinding it would require cooperation between multiple layers of government. But everything starts with the White House and the president's position on maintaining cannabis as a prohibited Schedule 1 drug with no approved uses.
If Chiang can persuade Trump, Congress, and federal regulators to admit the need for cannabis banking options, the state treasurer would become an instant hero across all categories of the marijuana industry, from grower to retail customer.
Under current federal regulations, banks are prohibited from providing services to cannabis companies. The feds ignore the difference between state-licensed cannabis pros and illegal drug cartels. Any bank that does business with a state-licensed cannabis group runs the risk of federal prosecution for money laundering.
In his letter to Trump, Chiang wrote, "This conflict between federal and state rules creates a number of problems for the states that have legalized cannabis use, including difficulties collecting tax revenue, increased risk of serious crime, and the inability of a newly legal industry under state law to effectively engage in banking and commerce."
To create his banking task force, Chiang borrowed from the successful legislative coalition of 2015 that developed California's first medical cannabis regulatory framework. The group brings together cannabis pros, local governments, tax officials, banks, and law enforcement.
Chiang isn't the first politician to recognize the problems caused by the banking ban. The State Board of Equalization, which taxes business in California, has been running similar working groups for months.
Eight states and the District of Columbia currently allow recreational cannabis. Several state governments have said they hope to build a critical mass with regulatory appeals to Washington. State officials know lobbying will be useless without support from the Trump administration.
In California alone, the cannabis market is projected to mature into a $7 billion industry. That prospect should get the federal government's attention for the upside potential in regulation and taxation.
Trump has endorsed medical cannabis and has said states should make their own choices about adult-use. But his pick for U.S. Attorney General, Alabama Senator Jeff Sessions, is abjectly conservative and has a history of making disparaging remarks about marijuana. Recently, Sessions affirmed his belief cannabis is "dangerous." There's no reason to believe his tone will change.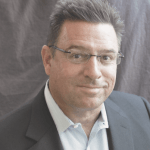 R.E. Graswich is a veteran author, journalist, broadcaster, and communications consultant. He has written extensively about state and local politics in California.