Donna Cipolla has been a wellness junkie most of her adult life. She's researched and studied herbs, plant medicinals, and cannabis since she was a young girl. A few years ago, she decided she wanted to launch a cannabis wellness product but didn't know what kind. Then, one day during her day job at Los Angeles's super wellness store Nature's Remedy, it hit her: What she and her friends wanted was a high-quality, organic, nontoxic, chemical-free female product line that comprised a lubricant with skin nourishment.
Next Level Medicinals was born.
Cipolla put on her mixologist hat and went to work. After experimenting with different formulations in her kitchen, Cipolla settled on combining cannabis with raw, organic virgin coconut oil and raw cacao butter. From past experience, she suspected coconut oil's antioxidant and antimicrobial abilities would aid the health of women whose pH balance can be easily rocked by bacteria and bad fluids. Cacao, her favorite fragrance, is a known mood-enhancer, and cannabis is rumored to be a natural libido enhancer. The product needed to be non-greasy and easily washed off.
She named the product, a massage oil and edible lubricant, SENSUAL. Each jar contains 27mg of THC. In 2016, she began passing around samples to friends and family, and they raved about its effectiveness, cleanness, and sweet, sensual smell of chocolate. One couple said the product not only improved their intimacy, but it also helped their chronic eczema.
Cippolla began the branding process by studying the marketplace and settling on packaging, labels, and design. She purposely kept her branding clean, because she wanted the package to reflect what's inside — which Cipolla describes as "healing products that help people love themselves."
"Of course, what really matters is what is inside [the package], and I put my whole heart into my products and infuse lots of healing energies," she said.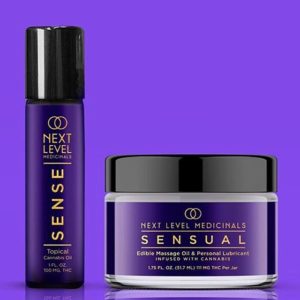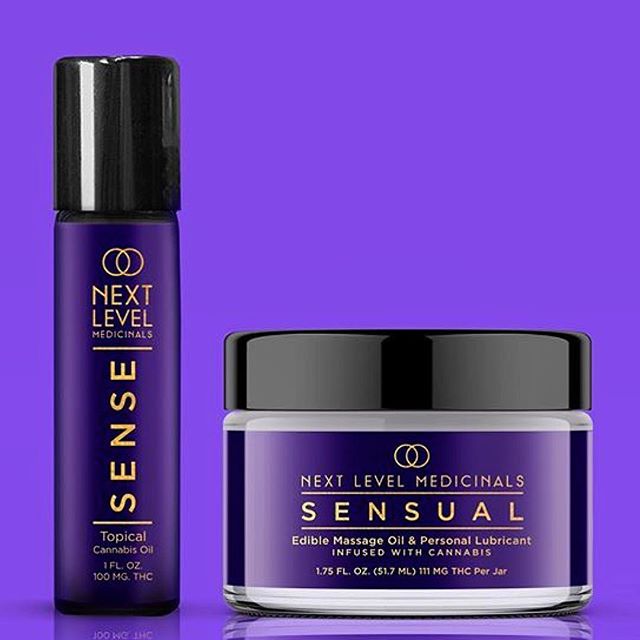 Edibles List Awards noticed. In February 2017, SENSUAL won Best Female Lubricant. Cipolla was overjoyed. In fact, after the award show, the judges told her SENSUAL was a fun product to test.
"I loved being recognized by the industry and to have all my hard work noticed," she said.
Next, Next Level Medicinals launched SENSE, a medicated oil dosed with organic, medicinal herbs including arnica, comfrey root, calendula, chamomile flower, and oatstraw. SENSE is food-grade, nontoxic, and intended to address pain and skin healing. Cipolla said the aroma of herbs and cannabis is natural and alluring.
"I don't add any flavors or scents to my products," she said. "I really hope the herbs and ingredients speak for themselves. The herbs are the star."
Right now, Cipolla markets her products only on Instagram and at cannabis industry events. But she has big plans.
"The sky is the limit," she said. "I'm just getting started."