VerSteeg's Paragon is on a mission to apply blockchain technology to fix many of the issues in the cannabis industry.
Jessica VerSteeg has enjoyed quite a bit of success in the public eye. She is a former Miss Iowa and was also a contestant on CBS' "Amazing Race." But Versteeg has set out to find success in a whole industry.
She made the transition into the cannabis industry with AU Box, a delivery service that dropped off cannabis products to her client's doorstep. This is where she noticed some of the issues hampering the cannabis industry.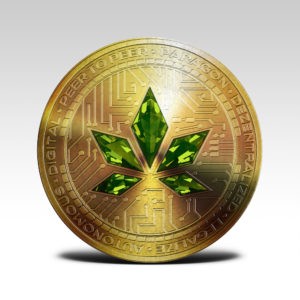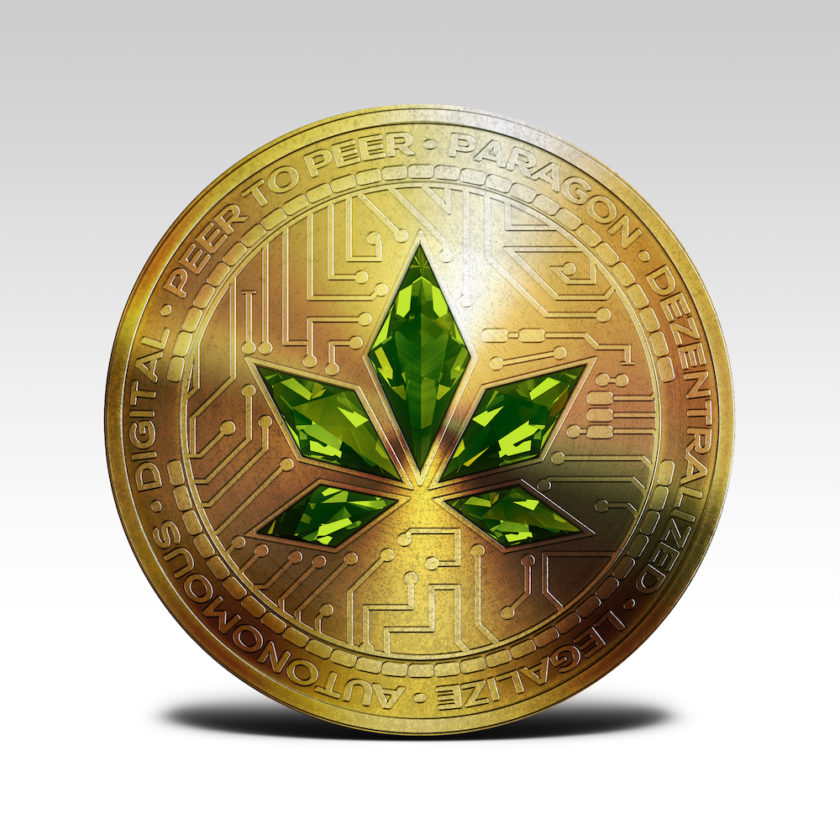 "I found problems with AU Box that I was coming up against, like verifying lab results," VerSteeg told mg.
Her experiences with Au Box and the realization that there were no reliable centralized sources of information for the cannabis industry, motivated her to come up with a solution. VerSteeg thought that blockchain technology could help link all of the scattered information that is crucial to the cannabis industry. That is what drove her to create Paragon, which will use "Paracoins" as its cryptocurrency.
One of the biggest and most well-known problems in the cannabis industry is related to banking, or the lack thereof. Since cannabis is illegal on a federal level, banks are unwilling to work with companies in the industry. This creates a difficult situation, especially for dispensaries and growers. They have cash and cannabis on hand, making them a target for criminals. And hoarding the cash into a far away safe does not always solve the problem. Businesses have to be able to make financial transactions instantly, whether it is paying employees or for professional services. So that usually means keeping a fair amount within reach.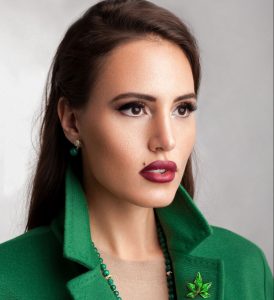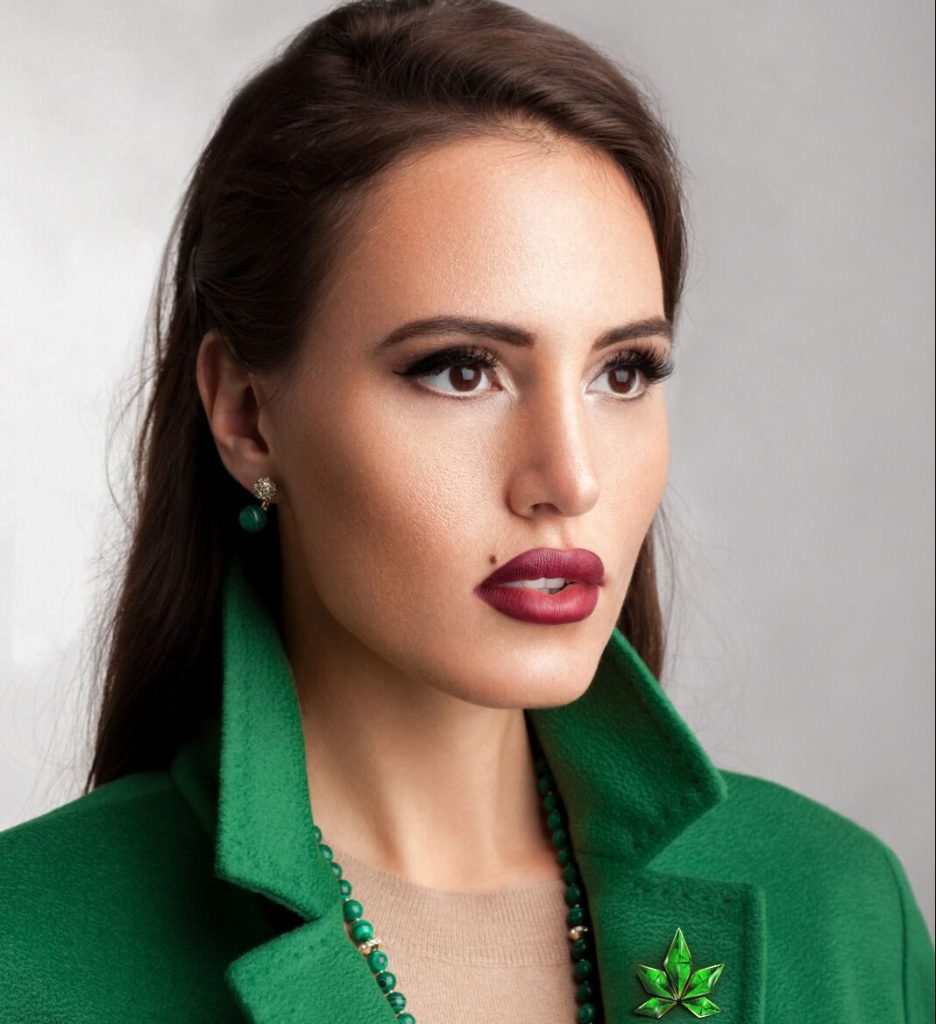 But what if there was another way to pay bills, without keeping piles of cash around? VerSteeg may be able to provide an option. If the industry were to adopt Paracoin then it would "take a large percentage of cash off the market," according to VerSteeg. "Basically, anything and everything in the industry, from lawyers to lab fees to PR firms can be paid in crypto."
Besides providing a safer payment system, blockchain technology can be used to protect sensitive data, something the cannabis industry has an abundance of. Strain testing results, pesticide levels, and THC/CBD percentages could all be added to the blockchain ledger, providing consumers with accurate information. Traditional databases are vulnerable to data theft. This can pose a major problem for patients that do not want medical information, or even the fact that they use cannabis out in the public. Patient and customer identification, physician recommendations and much more could be centralized for access, but protected from those who should not have it.
Paragon is also looking to address another issue many in the cannabis industry experience. Finding a cannabis friendly workspace can be tough. Even companies that do not produce cannabis flower are likely to have infused products sent to them by other companies. This can create a major issue for landlords who are weary of becoming a target for law enforcement.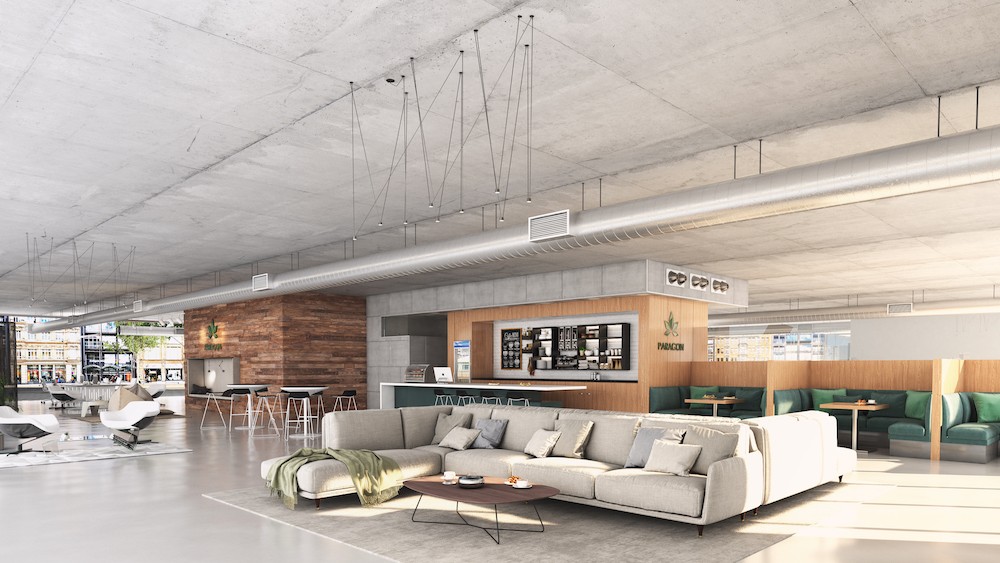 VerSteeg is planning on offering professional coworking spaces for members of the cannabis industry.
"Now you can be in a space with like-minded people in a comfortable environment and you may even end up working with other people there," VerSteeg said.