Wana Brands founder Nancy Whiteman talks about the company's revolutionary capsule WanaCapsXR, building the ideal work environment, year-over-year growth, and philosophy about both medical and recreational consumers.
Before establishing Wana Brands in 2010, Nancy Whiteman was a principal with The Whiteman Group, a sales and marketing consultancy. She previously held a range of senior-level marketing and business-development positions, including vice president of marketing and new corporate ventures for the Paul Revere Life Insurance Company in Massachusetts. However, she always had an entrepreneurial itch.
"I always wanted to start a business, and I dreamed about launching a product-based business where my success wasn't tied directly to how many hours I could work for a client," she said.
In 2010, when an opportunity to get into the cannabis industry presented itself, the decision was a no-brainer. "It was exactly what I was looking for," she said.
Whiteman has built a thriving business. In addition to generating significant revenue, Wana has become a coveted employment opportunity. Whiteman said she hires talented people whom she guides without micromanaging. Wana offers a competitive pay scale, and Whiteman promotes from within whenever possible. The company also provides benefits such as health insurance and paid time off.
"We also try to create a fun and supportive environment that meshes well with our employees," Whiteman said. "We hold in-office competitions that have included traditional stuff like chess tournaments and some wacky ones like who can hold a plank pose for the longest time, a quarter-spinning contest, a water-chugging contest, and a broom-dropping and -catching contest. Anything goes!"
I don't like to make the same mistake twice; I like to make new mistakes. I want to look for the root cause of why it happened and fix it rather than just put a Band-Aid on it. —Nancy Whiteman
What Wana product was first to hit the market?
Wana Brands launched with a wide range of products, many of which are no longer on the market. Let's just say we learned what worked and what didn't work. As we streamlined our product line, we found our "sweet spot" is products with stability and long shelf lives that lend themselves to production with high consistency and homogeneity.
Wana was one of the original manufacturers of marijuana-infused products, and I made it a priority to get involved with industry groups early on, including the Cannabis Business Alliance (CBA) and the National Cannabis Industry Association (NCIA). I was determined to learn all I could about the regulations and political process around the regulations, all of which was new to me. Currently, I chair the CBA's Edibles Council. It's been an amazing education, and I feel incredibly privileged—and often challenged—to be part of the birth of an entirely new industry.
Wana made history when it debuted the first-ever slow-release cannabis capsule, WanaCapsXR. What was the genesis of that product?
Initially, I was driven by the business opportunity the new cannabis industry presented, but when I saw the impact Wana Brands has on patients, that's when I really felt the power of this industry. When I connected with Cannabics Pharmaceuticals and the opportunity represented by an extended-release cannabis capsule, I jumped at the chance to introduce an innovative product to the market. The patient testimonials we receive validate everything Wana Brands and Cannabics envisioned for WanaCapsXR.
Over the past year, we have seen WanaCapsXR change many patients' lives for the better. When taking the capsules, they see a significant amount of pain reduction without having to dose every few hours. The capsules also address one of the major concerns of cannabis patients, which is that the initial high peak of cannabinoid activity soon after administration can cause uncomfortable side effects such as disorientation and dizziness. The extended-release formulation allows patients to dose once or twice daily without the constant need to re-dose.
We also offer the capsules in three formulations: High THC (10:1 ratio of THC to CBD), High CBD (10:1 ratio of CBD to THC) and Balanced (1:1 ratio of THC and CBD). This enables patients to choose the ratio that works best to address their symptoms and gives them an option for low psychoactivity.
How many dispensaries carry Wana Brands products?
We're available in more than 450 of the 500 dispensaries in Colorado. Our products are also available in Oregon, and we will be launching in Nevada this fall.
Wana has been called the first credible artisan edible brand.
It is such a compliment to see all of our hard work noticed by the industry. Since day one, we knew we wanted to build a brand that both patients and dispensaries could count on for professionalism, consistency, quality, and innovation. I think we have a combination of passion and science. We have invested significantly in refining our recipes so the taste of our delicious ingredients comes through, not the taste of medicine.
All of our products are made from original recipes that have been fine-tuned by a food chemist who has consulted for major food companies. She has helped us intensify flavors and increase quality and stability. What we've learned is that small changes can make a huge difference in the quality of the end product. Handcrafted and infused with tincture in the cooking process, our products are made by passionate employees who love what they do and are dedicated to providing artisanal quality.
What are your best sellers?
Our best-selling product is Wana Sour Gummies. We started with a hybrid multi-flavor pack, which is now also available in class-specific versions including indica and sativa. The Sour Gummies were so popular we expanded the line to include watermelon and peach, which have also been incredibly successful.
Do you see Wana as a health and wellness brand?
Yes—but with a bit of a twist. Our tagline, "Enhance Your Life," really addresses both sides of the industry. If you are a medical patient, Wana helps support health and wellness by improving quality of life through pain relief and other symptom management. If you are an adult-use consumer, Wana helps enhance the activities you already love doing, whether you enjoy being with friends and family, listening to music, communing with nature, or having a great meal. Health and wellness is holistic and addresses more than just the physical being, so I feel Wana supports wellness in its broadest definition.
How do you stay ahead of the competition?
Mainly by always striving for the next level of professionalism, whether it's enhancing our products, preparing our facility for federal standards, or upping our game in marketing and service.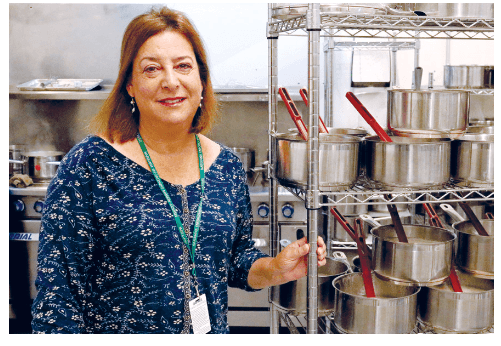 Do you have any business heroes?
As a small business owner, I respect and admire all the small business owners out there who are running their businesses with integrity, making a profit, providing customers with quality products, and creating a positive work environment for their employees. It's an incredible juggling act. One of my personal mottos is that I don't like to make the same mistake twice; I like to make new mistakes. What I mean by that is when mistakes happen—and they always will, to some degree—I want us to look for the root cause and fix it rather than just put a Band-Aid on it.
Do you work with a distributor or self-distribute?
Both. We have both internal and external couriers.
Do you have plans to offer Wana products California?
Perhaps in the future, as their regulations are a bit more developed.
Do you have an exit strategy?
I think it's best to keep a pretty open mind on an exit strategy right now, because it may vary tremendously depending on what happens at both the state and federal levels.
What keeps you up at night?
Regulatory changes! As a company and as an industry we have supported many of the regulatory changes—particularly anything that enhances public safety and child safety—but others are onerous without being effective. Other than that, most of my sleepless nights look the same as those of every other small business owner's: personnel, capital issues, and not enough time to do everything we would like.
What I've learned so far…
"After six years of running a cannabis business, I have learned so much. First of all, I've learned anyone who isn't comfortable with constant change should find another industry. This business requires resilience. I have also learned the value of hiring experts to help you both internally and externally. Regardless how smart you are, no one is good at everything, so find people who can help you. Passion counts for a lot, too. Working with people who see this as more than just a job is inspiring and energizing. I've also seen that sweating the little stuff actually makes a huge difference in product quality and consistency. If there are shortcuts to that rule, we haven't found them."