VaporNation experienced a game-changing year in 2016. The company completed a capital raise, relocated to a new 30,000-square-foot facility in Southern California, and expanded operations with a warehouse facility in New Jersey. The company also added some signature brands to their roster: KandyPens, Magic Flight, and a variety of others.
"We have built a multifaceted marketing platform which covers the full expanse," said Marketing Director Greg Gaston. "From print to social media, to radio, web traffic, video production, and a variety of other initiatives which have enabled us to truly promote the brands we represent. As a result of these marketing and advertising efforts, we have seen a fantastic increase in sales from some of the major brands."
Gaston has been a part of some impressive brand marketing campaigns. He's worked for Red Bull/Grace Culture Marketing, Infinity/CBS Radio, Radio Disney, and MTV. He's been at VaporNation for four years and is very bullish on the vape market in 2017.
"Vape technology is improving due to ease of use and educational initiatives," he said. "A new 'old generation' of users will add significant new users. We're extremely optimistic."
What marketplace trends do you see happening in 2017? 
We are exploring a host of new opportunities to leverage our growing customer base of retail consumers and [business-to-business] resellers. There are a variety of new vaporizers and some new technologies we believe will revolutionize vaping. As consumers have easier access to cannabis, the demand for a variety of vaporizing methods is expanding.
Concentrate vaporizers, in particular, have experienced a significant increase in demand, as users now have a multitude of vaporizers to choose from for every application. This includes the emergence of dab rigs/e-nails, and wax pen vapes. In 2017, we expect to see the continued growth of this product type along with more technically advanced units that will bring new-age features and increased efficiency to the vaporizing process.
What product launches are you most excited about?
KandyPens' line is constantly growing, and we're always excited about what they come out with next. Firefly and DaVinci will be introducing new products that combine cutting-edge technology with a sleek and sophisticated design. Magic Flight, a staple in the vaporizer industry for several years now, has plans to expand their product line with more exquisitely crafted units made right here in the U.S.A.
Is there a "new kid on the block" to which you are excited to distribute in 2017?
We are working with a few new brands that we expect will become the next Pax. Newcomers like AirVape and Boundless have developed exciting new technologies that are sure to have a significant impact on the current landscape.
What brands are your best sellers?
KandyPens, Magic Flight, Storz & Bickel, Vapir, Arizer, and Atmos.
How many dispensaries does VaporNation distribute to?
We sell to thousands of dispensaries and collectives, some delivery services, recreational shops, state licensed facilities, licensed producers, smoke-shop resellers, and online retailers. We currently sell into every state and have plans to expand internationally.
How are Chinese knockoffs affecting the marketplace?
They're damaging to the entire industry, and it is incumbent upon the key players to work together to combat this epidemic. It's very difficult to ascertain the extent of the knockoff market; however, we are increasingly in dialogue with quality manufacturers to work with them to effectively deal with counterfeit products. We believe the good guys in our industry need to self-police, and we are prepared to take an increasing and leading role to work with our manufacturers, sub-distributors, and others to establish guidelines, protocols, and reporting. VaporNation believes that our industry should establish the appropriate procedures in advance of possible government regulations.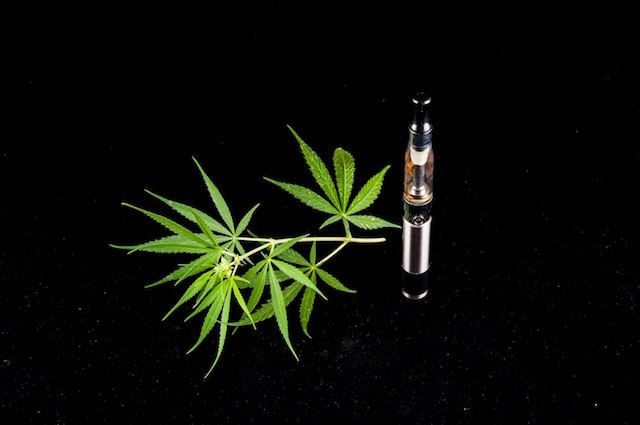 VaporNation debuted in 2008 with the simple goal of providing customers with the very best vaporizers at a reasonable cost. The company is the master or exclusive distributor for most brand-name vaporizers.
For Wholesale Orders: VaporNation.com; 888 321-8276; [email protected]