The Swingin' Sixties—and the birth of rock n roll—began in 1964 when Bob Dylan met the Beatles in NYC and got them high for the first time.
The Fab Four were hooked. During this time, no more than 250,000 people in the UK had tried cannabis but when word got out about Dylan and the boys passing joints around their hotel room a new era was born. Rock n roll and cannabis go hand in hand: both were rebels, both were cooler than cool, and both were radically changing culture. All the in-crowd were doing it: The Doors, Hendrix, Stones, Zeppelin—and all of Woodstock. That's why giving your dispensary a rock n roll makeover will not only mean having the coolest shop in town—but will keep your customers coming back because they dig your vibe. Here's how.
1) HANG SOME HENRY DILTZ PRINTS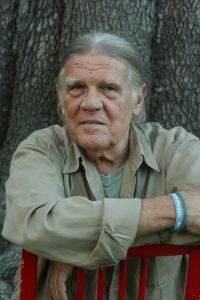 Legendary rock n roll photographer Henry Diltz has been shooting—and smoking cannabis with—the biggest rock n roll stars for almost 50 years. The two go together, like, well, wine and France. "My thoughts on cannabis and ongoing legalization is that it's a wonderful tool and gives you another point of view, opens up your mind, a sort of 'stop and smell the roses thing,'" offers Diltz. "Since it enhances your senses, it certainly puts you in the world of colors and sounds. It should definitely be legal. First of all, to me, it is God's herb." Diltz got his first taste of God's herb in college in 1960. A guy in the dorm said to him, 'Try this.' After smoking it, they all agreed that none day it would be legal because when they all grew up they'd be the lawyers, judges and senators in control. Needless to say, when Diltz moved to Laurel Canyon, California, in the mid-60s the herb was beginning to perfume the hills above Hollywood that were teeming with the next generations new heroes: rock n roll stars. Henry knew—and smoked—with them all.
What musicians did you first begin to smoke cannabis with?
The comedian Lenny Bruce might have been the first in 1964 or 65. However, I remember being at the rock club The Trip in 1965 on Sunset Boulevard and David Crosby, who was then in The Byrds, walked through the club wearing his Borsalino hat, with a whole box of Bambu rolling papers; he was handing them out to crowd. And you couldn't find or buy those things then. That was so cool. It was hard to get. There weren't head shops. This was a wonderful thing. David Crosby was declarative about God's herb. He was the Prince of Pot, really.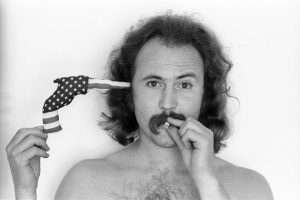 Did the cannabis help you create your legendary album covers?
Smoking a little bit of grass makes me want to take pictures. It makes me start seeing things. As far as smoking and creativity, making music or framing and taking photos, I think smoking God's herb kind of turns off the chatter and tapes playing in your head. It makes you just relax and puts you in the moment to enjoy. I never foresaw dispensaries, vapes and pipes and the many different glass and edible items.
Would it be fair to say you smoked with anyone who was anyone?
One day I had a photo gallery exhibition with 100 photos of mine on the wall and somebody said to me 'Did you ever smoke pot with any of these people?' I looked around the room and said, 'Every single one of them except for Mike Nesmith and Donnie Osmond.'
Did you hang with Jim Morrison in Laurel Canyon?
Yes. I smoked cannabis with Jim Morrison and Jimi Hendrix. Funny, one day when I was doing some publicity pictures of the Doors at the beach in Venice as we walking along the boardwalk somebody had just sprayed the word POT really big on a wall and I took some pictures of the band in front of it.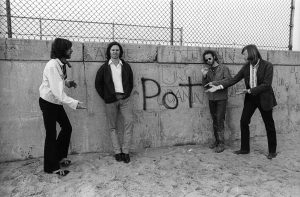 2) BUY A VINTAGE RECORD PLAYER
Nothing says rock n roll more than a vintage vinyl record player. The first proper record player appeared in 1877, created by Thomas Edison, and it caused quite the stir. By the 1960s just about everyone had one. Good-looking old record players will add a dash of nostalgic cool to your shop—not to mention be a tropic of conversation. While it is debatable if the sound was better than than now one thing is for sure: vinyl screams old-school rock n roll in its raw, revolutionary and in-your-face glory.
3) PLAY THESE ALBUMS
THE BEATLES, REVOLVER: Released in 1966, Revolver was the Beatles seventh album, and many critics and fans believe this was their peak of their musical powers with stellar tracks such as "Eleanor Rigby," "Taxman," and "Yellow Submarine."
THE DOORS, LA WOMAN: The Doors final album with Jim Morrison, LA WOMAN is a noir, bluesy tour-de-force and an epic baritone swan song for the singer who was found dead in Paris just months after the album was released.
THE ROLLING STONES, SOME GIRLS: Released in 1978, Some Girls is a decadent smattering of down and dirty blues rock, laconic country and a Stones stab at stripped down disco. You can't ever go wrong with "Miss You" or "Beast of Burden."
BOB DYLAN, BLONDE ON BLONDE: Released in 1966, Blonde on Blonde is a masterpiece of folky-blues rock containing the hit "Just Like a Woman," and the epic twelve-minute "Sad Eyed Lady of the Lowlands."
LED ZEPPELIN, IV: Released in 1971, IV is one of the best-selling albums of all time with over 40 millions units sold; not surprising as it contains the continually voted best rock song of all time "Stairway to Heaven."
4) HAVE THESE BOOKS IN THE WAITING ROOM
EVERY PICTURE TELLS A STORY: THE ROLLING STONE YEARS, BY BARON WOLMAN: If you love rock n roll, Baron Wolman's incredible chronicle of his days as the first photographer for Rolling Stone magazine is a must. Photos include: Hendrix, Janis Joplin, the Stones, the Dead, Woodstock, even the groupies who followed the stars around the country. Truly an amazing slice of rock history.
CANYON OF DREAMS: THE MAGIC AND THE MUSIC OF LAUREL CANYON, BY HARVEY KUBERNIK: A lavishly illustrated and smartly written insider's look at Laurel Canyon—a ZIP code that has included rock residents Sonny & Cher, the Doors, the Monkees, the Byrds, Buffalo Springfield, Joni Mitchell, Jackson Browne, Crosby, Stills, Nash & Young; the Eagles, Carole King, and others cultivated their immortal sounds in this L.A.-based musical fraternity.
JOHN VARVATOS: ROCK IN FASHION, BY HOLLY GEORGE-WARREN: In John Varvatos, the legendary designer reveals his perspective on how rock & roll music and style have influenced his own designs and fashion worldwide. The featured photographers are among the world's finest, including Mick Rock, Bob Gruen, Elliott Landy, Danny Clinch, Lynn Goldsmith, and more.
ROCK COVERS, BY ROBBIE BUSCH & JULIUS WIEDEMANN: Album art was once almost as important to the album as the songs themselves. When you think of your favorite albums, you picture the covers. Rock Covers sumptuously pays tribute to this art form featuring more than 750 legendary album covers and a plethora of information about the art directors, photographers or illustrators, year, label, and more.
NOT FADE AWAY: THE ROCK & ROLL PHOTOGRAPHY OF JIM MARSHALL: Jim Marshall is the ultimate rock & roll photographer: In fact, he has officially been dubbed "the rock & roll photographer." He was there early and often capturing such shooting stars as the Doors, the Rolling Stones, Bob Dylan, Janis Joplin, and many others.
5) CARRY THESE SHIRTS & NOVELTIES
No one knew it at the time, but the classic rock t-shirts you bought at your very first concerts are now worth a small fortune—too bad everyone cut them up and used them for rags. But originals or not, the appetite for a slice of history is still there as classic rock n roll t-shirts are a hot fashion item these days. Rockabilia.com is one of the premier providers of classic rock t-shirts in the world with an unparalleled selection and bottom-basement prices. Bands range from the Grateful Dead and Pink Floyd to Tom Petty and Neil Young. The site also sells other rock novelties such as keychains, lighters, mugs, puzzles, stickers, patches and mirrors, lamps and posters.