Like most cannabis entrepreneurs, Thea Wayne arrived in the cannabis industry via an uncharted and serendipitous road. While growing up in Alaska, she developed a love for Mother Nature, but it wasn't until she attended Humboldt State University in Arcata, California, that she discovered the magic of cannabis.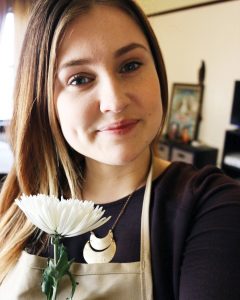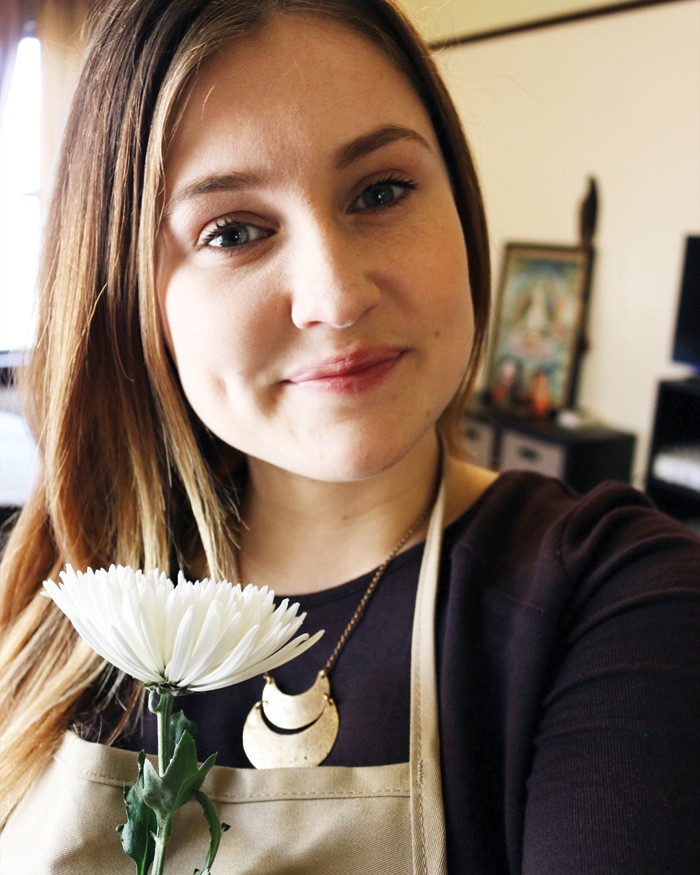 As she studied international relations, she worked part-time on a cannabis farm nestled among the wondrous redwoods of Humboldt County. After college, she traveled to Nepal for a business-and-marketing internship. There, everything changed. "I worked with a group of female farmers in the mountains to help share their stories and raise money for them," Wayne explained. "It was a life-changing experience for multiple reasons. It was a beautiful and inspiring experience, but I also became very ill.
"I returned from my trip with an undiagnosed illness that I am still trying to find a solution for," she continued. "The mystery illness results in constant, chronic headaches. Thankfully, my salve and various high-CBD strains have been able to help ease the pain. I believe these health struggles inspired me to start Humble Flower Co., creating healing products to help people with chronic pain."
Wayne had invaluable skills for a rapidly evolving market. She briefly toyed with the idea of creating both edibles and topicals, but because she rarely smokes or consumes edibles, she felt the most affinity for a product she could use herself. "My mom is a nurse [and] herbalist and has a great understanding of plants and essential oils," Wayne said. "I realized the two of us together could formulate some amazing products, so I spent about six months researching skin care brands, finding ones I admired for their ethos and branding. I wanted to make sure my products were elegant and unique."
Wayne said Humble Flower Co. products differ from others in three primary ways. First, they contain minimal cannabis scent. HFC uses cannabis oil mixed with aromatic and anti-inflammatory essential oils. Second, because of the minimal cannabis scent and simple packaging, the products are discrete, which makes customers feel more comfortable purchasing them. Third, because the products are non-psychoactive, first-time cannabis customers aren't intimidated by the idea of trying something new.
Wayne insists HFC products have an elegant energy about them. She is adamant the products should look like skincare items at Whole Foods and high-end spas. "Humble Flower Co. is designed with the goal of altering the stoner stigma, making cannabis customers feel comfortable and safe with our products," she said. "I made my first sale to a local dispensary here in Humboldt County one year ago," Wayne said. "Being self-funded up to this point, Humble Flower Co. has grown and scaled naturally over the past year. Our orders and sales tripled after six months of operation, confirming I was on the right path. Interest in our products has gone up dramatically, and I foresee massive growth over the next year as we expand into Southern California."
In order to grow the company and tend to her health, Wayne keeps an arduous daily schedule. Most of her energy goes into meetings and relationships, which are the core of her business. "I really enjoy using Instagram as a marketing and networking tool and have made many great friends and business associates through it," she said. But, she said, most of her energy goes to meetings and relationships, which are the core of her business. "I did not realize the most important part of business ownership would be my relationships with distributors, customers, and dispensary buyers," she said. "My day is mostly filled with maintaining communication with all the moving pieces involved in managing a statewide cannabis brand."