"The moment I learned I had won the District 36 license in 2015, I began exploring potential dispensary locations," said Brad Zerman, founder and chief executive officer of Chicago-area dispensary Seven Point. From the start, he envisioned a crisp, clean retail space with a welcoming, modern boutique vibe.
He promptly hired local design firm Curioso to translate the raw space—"a rubble pit,"  he called it—into a sleek, highly detailed environment. Curioso chose partially see-through polycarbonate walls to reinforce the feeling of openness, a humidor-style display case with natural wooden boxes to contain products, a hand-painted mural of the cannabis plant and its components, a large community table to facilitate interaction, a non-patient waiting area and restroom, and a community room separate from the dispensary where Seven Point hosts events.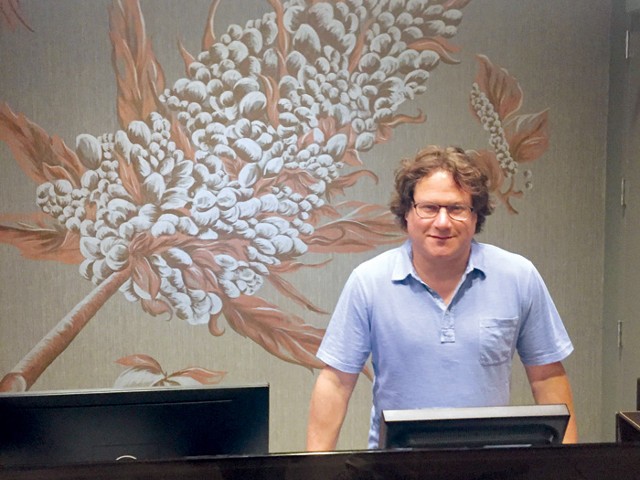 But with more than fifty shops scheduled to open at about the same time, Zerman knew he would need more than just an elegant design to capture a share of the market. So, he set about finding a team of employees who would would set an equally high bar. "What makes us unique is our steadfast dedication to raising awareness about the medical cannabis pilot program and increasing the number of patients that have access, as well as our unwavering devotion to exceptional client experience," Zerman said.
In fact, within thirty days of winning the license, he began developing a framework for a medical cannabis education and registration workshop. Within sixty days, he presented "The Benefits of Medical Cannabis" at the Oak Park Health and Wellness Fair and began providing local physicians with the information necessary to certify their patients. Seven Point hosts eight to ten medical cannabis education and registration workshops each month.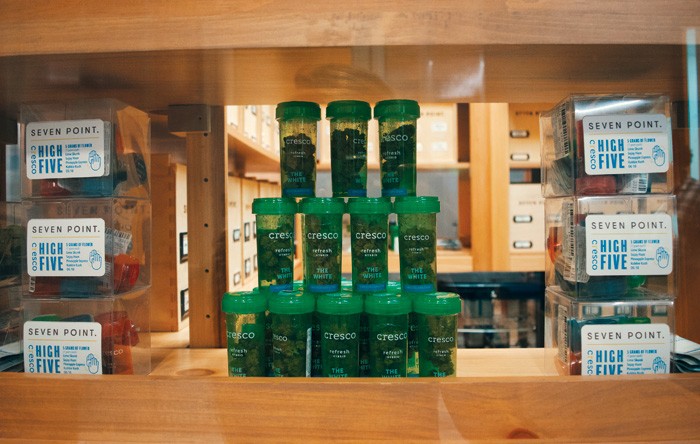 "These workshops are singular in that we provide fingerprinting, passport photos, and application completion assistance," Zerman said.
He also said Seven Point offers the largest and most varied menu in Illinois. Consequently, the dispensary's team must be on top of a massive selection of products, strains, and devices. At first, Zerman worried the menu was too expensive for the average customer, so he implemented a two-tiered discount program with flexible loyalty points that may be exchanged for free products.  "We also provide specials and sale items every day," he said.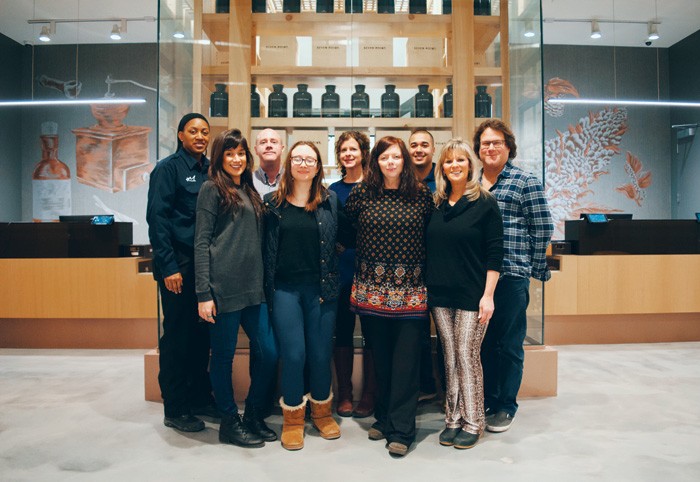 The customer mix has remained the same since day one: patients suffering pain, anxiety, and insomnia. The three most common ailments are fibromyalgia, cancer, and PTSD, Zerman said. Flower is still king, accounting for 71 percent of all transactions and 50 percent of all sales. Edibles are second with 17.5 percent of sales, followed by concentrates at 11.5 percent, vape cartridges at 11 percent, disposable vape pens at 7 percent, and transdermal products at 2.5 percent.
"Flower sales remain strong, with our single most popular product being indica," Zerman said. "We believe there will always be a place for flower, as the effects of inhaled cannabis have a uniquely deep and powerful mechanism of symptom control. Even with the impressively high percentages of THC and CBD in other inhalable concentrate formulations, it appears our clients continue to benefit from cannabis in its most organic and unprocessed form."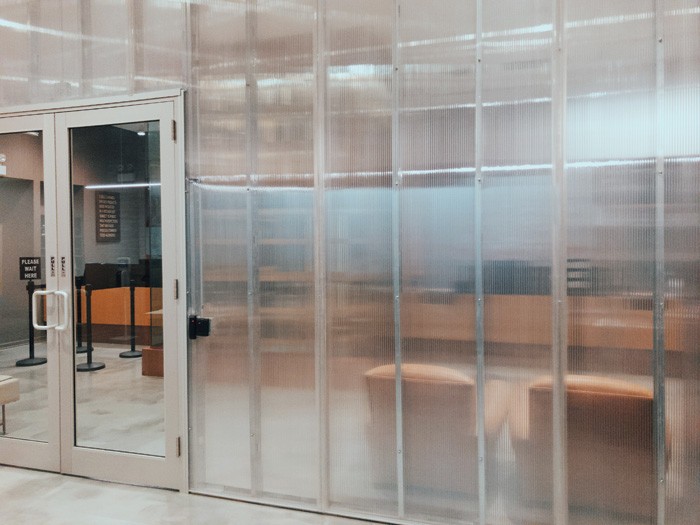 Business has been brisk. From March to November 2017, sales volume doubled. Seven Point was the forty-ninth of fifty-four dispensaries to open in the state, but by June 2017 the shop was ranked eighteenth for number of patients registered.
Zerman said business has grown since then.  "As of mid-January 2018, we have over 640 patients [registered] and see around sixty a day," he said.
Seven Point
1132 Lake Street
Oak Park, Illinois 60301