As the first medical marijuana shop 
in Fayette County, Pennsylvania, 
Maitri Elevated Wellness 
is the talk of the town.
Two years into planning the launch of Uniontown, Chief Executive Officer Corinne Ogrodnik faced a dilemma. She'd raised the necessary funds, met the hefty requirements of the Pennsylvania Department of Health's application process, successfully lobbied local municipalities and community leaders for support, and hired staff. She had identified an appropriate building in Fayette County, Pennsylvania, a historic region with deep American Revolution roots near the intersection of Pennsylvania, West Virginia, and Maryland. The location offered the perfect spot on Main Street to serve a population of about 150,000.
When Ogrodnik finally found a good retail setting, the work had only begun. "We underwent an extensive community process at the municipal zoning level," she recalled. "Because of where our building is located, we had a lot of work that was required to bring the site up to code and meet the state's security requirements."
The process delayed Maitri Elevated Wellness's projected opening date by about six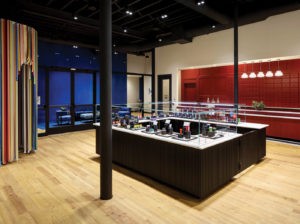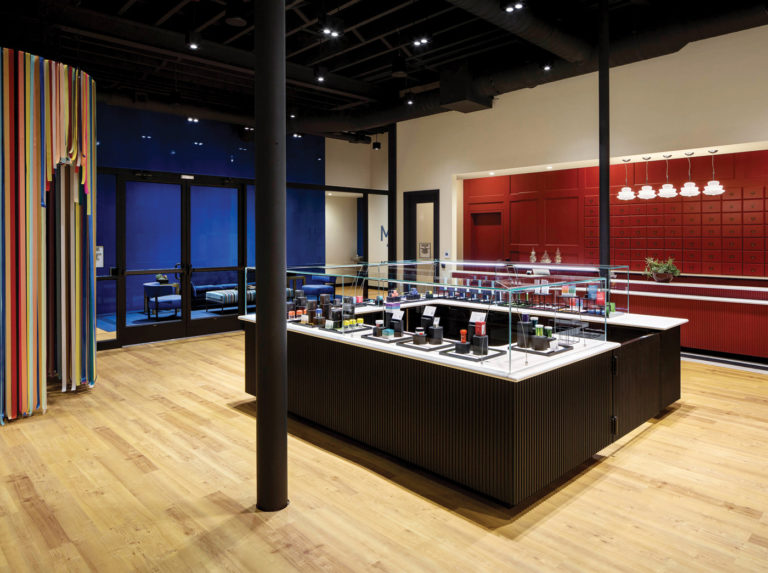 months, but Ogrodnik said the wait allowed her to fine-tune the project. She was adamant the first dispensary in Fayette County be housed in an easily accessible downtown location with plenty of parking. "We felt strongly about being embedded in the community and in the day-to-day activity of the town," she said. While renovations were costly, time-consuming, and extensive, close-knit Uniontown loved the results. In fact, the dispensary even received an approving nod from both the police department and the Department of Parks and Recreation. In the end, Ogrodnik knew, the shop's success would depend on how the local community reacted to its presence.
Ogrodnik and her husband and partner, Joe Vesely, who serves as chief operations officer, are third-generation southwestern Pennsylvania residents who have watched the emerging cannabis industry for almost a decade. Both felt they'd be an ideal team to lead the charge when medical marijuana became legal in rural Pennsylvania. Ogrodnik had spent her career teaching public policy at Carnegie Mellon University and the University of Pittsburgh. She also worked for several years at an organic farm. Vesely previously was an operations researcher for the RAND Corporation. In addition, he'd spent time on staff at a public-policy-focused international research institution. "Joe also worked in cultivation at an organic farm and indoor microgreens cultivation facility," Ogrodnik said.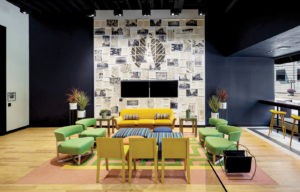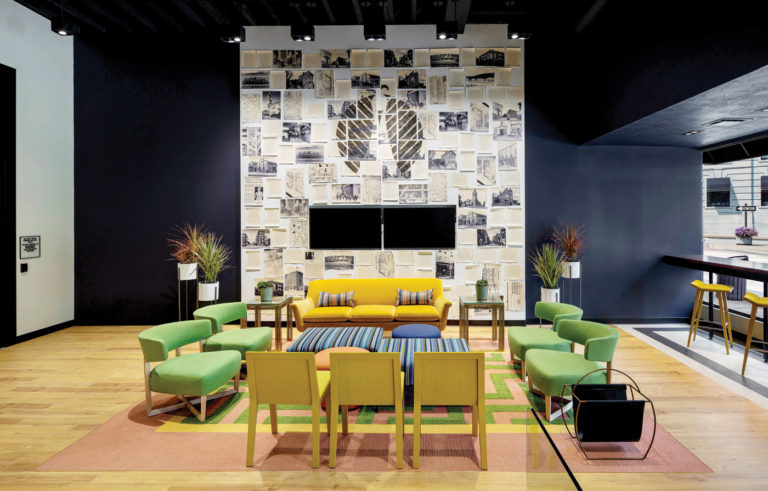 The couple navigated the process and gutted the building. What emerged was a sophisticated, warm, and accessible shop that feels thoroughly modern despite an obvious commitment to maintaining historical aspects of the formerly abandoned, eighty-year-old retail store. In the lobby, a smattering of vintage black-and-white photos of the building and town adorn a spot Ogrodnik lovingly calls "the document wall." She and her husband demanded the dispensary be at once dynamic and functional, allowing patients to move through the space with ease. "We want the experience to be memorable and meet the unique needs of every patient, no matter what their comfort and experience level is with medical marijuana," said Ogrodnik.
Maitri's business model centers on patient education. Rule number one: Every patient is afforded the opportunity to interact with staff and talk about products, administration methods and dosages, and symptom management. Most importantly, all patients have the option to meet privately with Maitri's licensed pharmacists and medical advisors for in-depth consultations. The staff has swelled to seventeen, the majority of whom are locals. Ogrodnik hires people who not only are eager to learn about the industry, but also bring a wide array of skills and expertise to the table—from retail to academia to medicine to architecture. "The medical marijuana world is extremely intersectional," Ogrodnik said. "We work at the intersection of public policy, heavy regulations, public health, scientific research, zoning, and building codes. We've focused on bringing aboard a diverse team that works collaboratively and can quickly adapt as the industry grows and new challenges and opportunities emerge."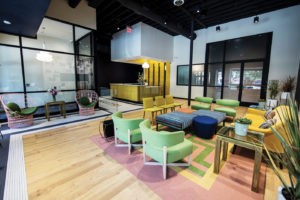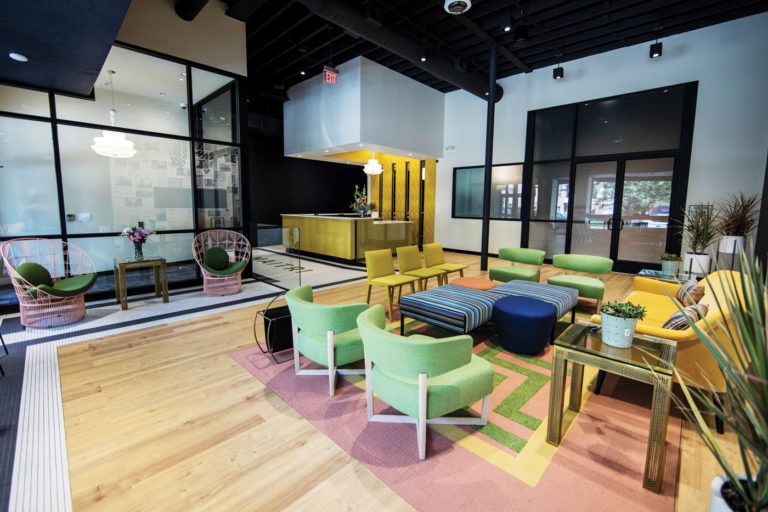 While Pennsylvania recognizes twenty-one different qualifying conditions for medical use, the symptom for which the majority of Maitri's patients seek treatment is chronic pain. "Some patients enjoy the price and convenience of vape pens, while others want to stick with flower," Ogrodnik said. She also noted the staff assists many parents seeking high-CBD oils for children with epilepsy.
According to Ogrodnik, Pennsylvania is home to only slightly more than 60,000 registered patients, but business has been strong and steady at Maitri. The shop sees between eighty and 100 patients a day. More important, Ogrodnik said, reviews of the dispensary have been stellar, mentioning everything from caliber of service to interior design and products.
Establishing and maintaining a high level of security was a significant part of the process, and integrating the right surveillance system was a key factor in  business success. Under state law, only certified patients and registered visitors are allowed in the door. Navigating tricky state compliance regulations that don't allow product to be displayed on the showroom floor required creative marketing. Patients may view only empty product packaging when deciding what to purchase.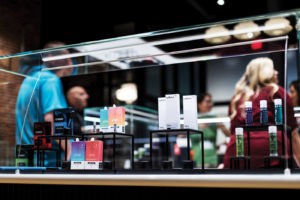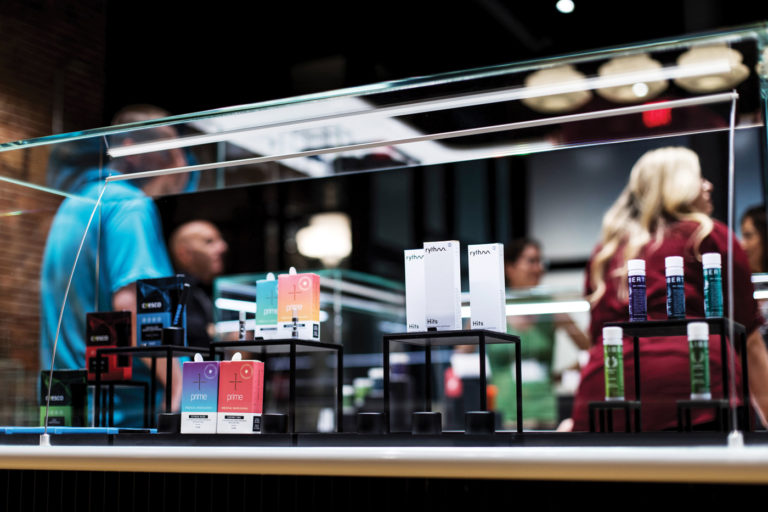 "We understand this can make decision-making difficult for some patients who have never consumed medical marijuana products before and may not know what to expect when they purchase a product for the first time," said Ogrodnik. "This also can make it challenging for patients who are trying to identify a preferred strain of flower to purchase. Many patients prefer to see and smell the flower before making their decision. We try to offer as descriptive an explanation as possible on each of our strains, but this can be difficult to communicate at times."
Maitri's Uniontown location was part of the first wave of dispensaries to open in the state. While there were too few suppliers in the market to meet early demand, more growers have come on line and Maitri has been fortunate to have access to a plethora of product since opening. Ogrodnik hopes product quality remains consistent and diversity continues to expand as the Pennsylvania market grows.
She plans to open a second dispensary in Pittsburgh's East Liberty neighborhood later this year. To meet the needs of both shops, her team has begun preparing a state-of-the-art cultivation and production facility in O'Hara Township, Allegheny County. "We look forward to offering our own flower in the spring of 2019," she said.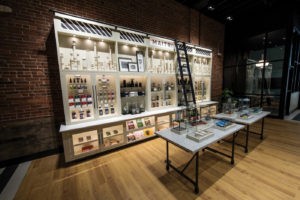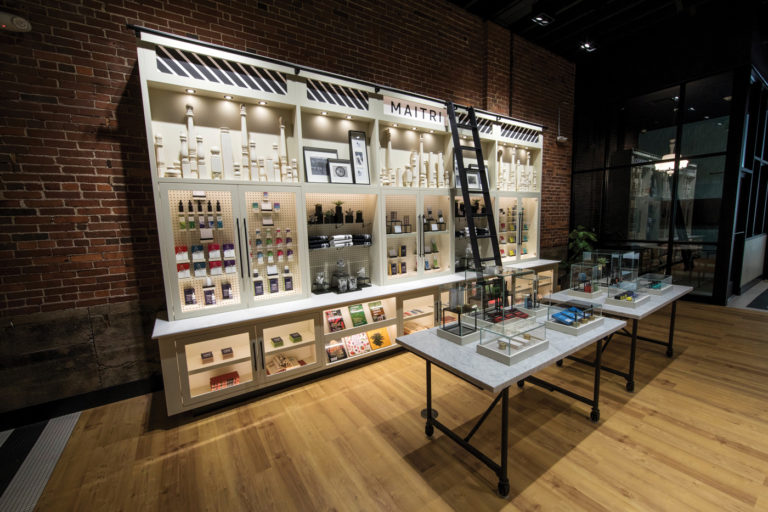 Maitri Elevated Wellness | 27 West Main Street, Uniontown, Pennsylvania 15401 | (724) 550-4565 | MaitriMedicinals.com