There likely is no sector more impacted by regulatory issues than packaging.
Packaging is one of the most important aspects for any brand in the cannabis industry. Not only must packaging meet myriad complex regulations that change from one jurisdiction to the next, but it also needs to carry the branding of the company, connect with the consumer, and entice a favorable purchasing decision.
The fact is, cannabis packaging is critically important. It can be the only item a consumer ever sees from your company. There are limited opportunities to advertise to consumers, there are virtually no places to give away sample products, and there are few means of connecting directly with the consumer—except through packaging. A cannabis product's package is one of the only ways to build a brand in this hyper-competitive market. And it's the last thing a consumer sees at the point of purchase.
Packaging rules are quite different from state-to-state, so you want your packaging to accommodate varied regulations with minimum impact to design. This will ensure printing changes are minimal and costs are greatly reduced.
This backdrop has created a need for cannabis packaging experts to emerge and offer their skills, insight, and expertise to the industry. Fortunately, there is now no shortage of packaging companies serving the industry. Some offer warehouses full of jars and containers that can have a label slapped on, while others offer an individualized approach with brand development and positioning consultation, design services, and collaboration with expert marketing strategists. There are companies offering patented packaging that can be customized for any brand to fit a variety of products, and companies offering unique display systems that help build brands and attract consumer attention.
The fact is, the burdensome regulatory environment has caused packaging companies to up their game, and as a result, the cannabis industry now has some of the most beautiful and interesting packaging solutions in the world.
Recently, a packaging system for a cannabis company won first place for innovation in a global competition. It's the first time a design for a cannabis product won in this competition, but we think it won't be the last. And by the way, the competition was fierce, with entries from some of the biggest corporations in the world, including Nestle's, Proctor and Gamble, Unilever, and Pepsi, to name just a few.
It's like the adage: "When the going gets tough, the tough get going." The sheer multitude of rules governing cannabis packaging has required that solutions be more thoughtful and creative than ever before.
The bottom line is this: "burdensome" regulations governing cannabis packaging have not created a hellish environment. In fact, when done properly, cannabis packaging can be quite heavenly.
---
---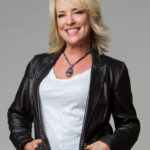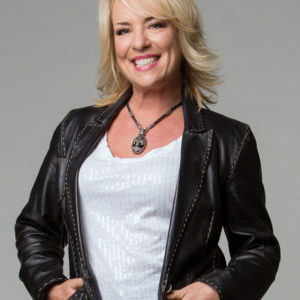 KARY RADESTOCK brings more than 20 years of award-winning print and packaging expertise to some of the top brands in the world. She launched Hippo Premium Packaging in order to fill a need for professional, compliant packaging, brand development, and graphic design for the emerging cannabis industry.