Whoopi & Maya: Soak
Containing magnesium and sulfate-heavy epsom salts, cannabis, skin-nourishing oils, and therapeutic-grade essential oils, Soak bath salts leave hair and skin soft, soothed, and fed. Available in two fragrances: Lavender and Amber Moon. There is also a fragrance-free version.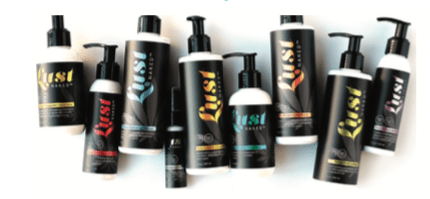 Lust Naked Hemp Body Care
Using only nature's most sensual flowers, fruits, herbs, and, of course, hemp seed oil, Lust Naked products are not only sexy, fun, and sensual, but rich in antibacterial and anti-inflammatory properties. This hot and sassy line includes shaving cream, after shave, exfoliating cleanser, firming lotion, body oil, bronzer, and more. As the company says, "We're hot for hemp. "Are you?"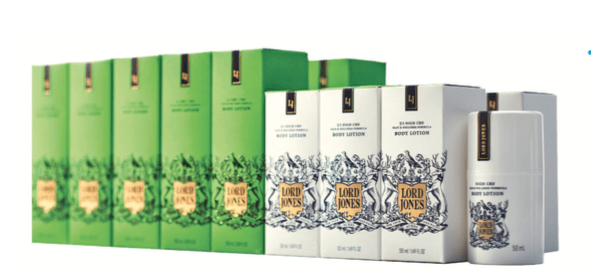 Lord Jones 5:1 High CBD Body Lotion
Developed by a savvy team of personal care experts, this lotion delivers full-spectrum, whole-plant medicine that provides relief from pain, inflammation, and a variety of skin conditions. Each 1.7oz (50ml) bottle contains 100mg of CBD and 20mg of THC that, when applied, gives skin a hint of sage, mint, and green citrus scent.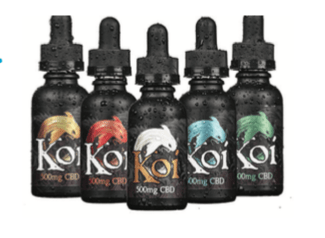 Koi CBD E-liquids
Made in Europe, Koi's E-liquids are composed of 100-percent natural CBD and 99-plus-percent pure CBD isolate that is manufactured in an ISO-certified lab to ensure purity, consistency, and safety. Flavors include Gold Koi Vanilla Caramel Custard, Red Koi Strawberry Milkshake, Jade Koi Watermelon Green Apple Sour, and Blue Koi Blue Raspberry Dragonfruit. White Koi is flavorless. Available in 250mg, 500mg, and 1,000mg dosage strengths.