"Business is great!" said Michael Holly, who has served as general manager for The Evergreen Market cannabis dispensary chain for almost ten months. Holly has been an avid connoisseur of cannabis for more than two decades. The former DJ and sales executive could not be happier with his current job.
"This is the best company I've ever worked for," Holly said. "I finally get to have fun and add value to peoples' lives in a very heart-centered way. We've cultivated a spirit of family, teamwork, and excellent service at The Evergreen Market, and it shows in our customer loyalty."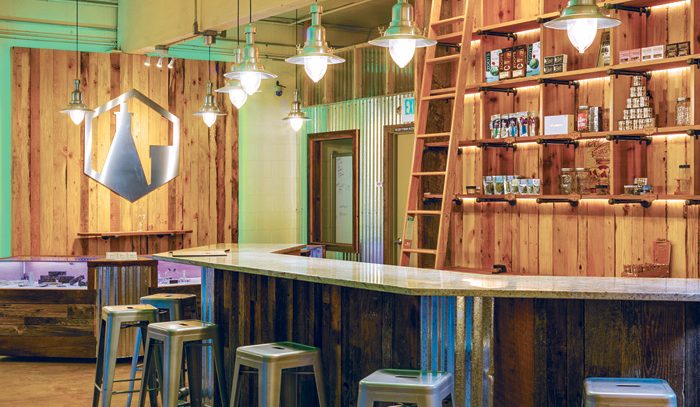 The Evergreen Market, known for its reclaimed barn-wood aesthetic and superior customer service, was founded by Eric Gaston, Arne Nelson, and Jeff Anderson, three dads from Issaquah who met while their daughters were YMCA Y-Princesses. In 2014, the trio opened the first cannabis store in Renton, Washington.
The Job
"I currently manage seventy-five employees over three separate companies," said Holly. "My typical day starts in my office, where I check email, the store managers' reports, staff updates, support needs, etc. I'll usually meet with our human resources director and discuss any staff issues. I have a birds-eye view of our entire operation, and my primary job is to ensure our operations and staff are working in alignment with our core values: integrity, passion, community, and respect."
Management Philosophy
"Service before self is the core of my management philosophy," said Holly. "I believe in encouraging closer relationships between staff, customers, and suppliers. Our company will continually change to meet the needs of our market and the cannabis culture. We view our customer interactions as high-value retail experiences rather than just transactions."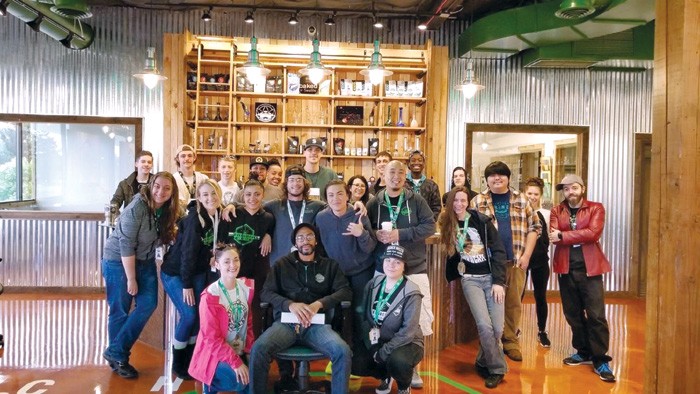 Retail Trends
"The biggest trend I'm seeing is that customers are becoming more educated about all things cannabis," Holly said. "They are coming to know the subtleties in quality and identifying their favorite producers. Customers are also becoming more discerning about the level of customer service they expect when shopping for recreational cannabis. As customers become more educated about the benefits of cannabis, we are finding a growing number of customers looking for the more therapeutic benefits of CBD products."
Challenges
"To provide the same high-level experience and service to a growing customer base," said Holly. "I have to stay flexible in my approach, allowing the feedback of our customers and staff to help us continually provide the product and experience they've grown to love and expect. Our customers really embrace an un-rushed, personable, fun, and informative experience with our budtenders."
Advice
"Showing up with passion and a positive attitude is 80 percent of success," Holly said. "Energy follows intention, so having a positive mental outlook while pursing one's goals will always create win-win situations."
Stocking Shelves
"Our company has an awesome buyer who has the privilege of selecting the products for our owners to approve for the sales floor," said Holly. "I do, however, get to try samples from time to time, and what I look for most is bud density, smell and, of course, a great high."
The first time I Tried Cannabis…
"I was 16-years-old and it was love at first toke," said Holly with a laugh. "My friends had about a year or more head start as far as cannabis experience, but I quickly became the aficionado among my crew, designated joint roller, and director of the most fun get-high activities."
Holly's Law
"Never lose sight of this amazing plant that has afforded us the opportunity to share its many benefits with one another and to make a living. Those of us who have been using cannabis for many years have participated in the evolution of a culture of love, community, cooperation, inclusion, and mindfulness. Our culture has birthed into an awesome industry. And if you plan on making it a career, go for it." -Michael Holly, general manager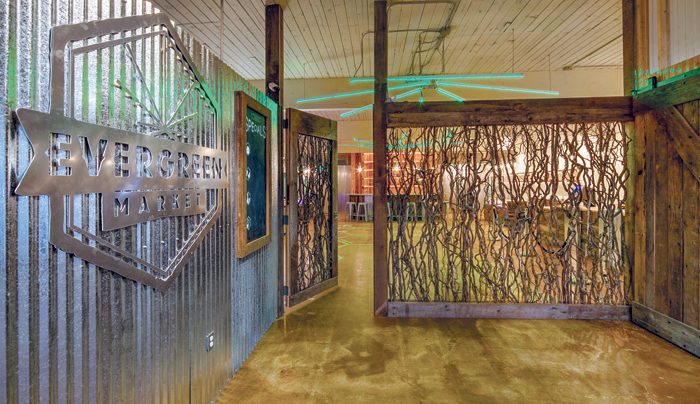 ---
The Evergreen Market
Locations in Auburn, Renton-Airport, and Renton-Ikea District