MedMen's Andrew Modlin has designs on the U.S. cannabis industry.
The job of an artist is to express vision by defining an experience, and then presenting it to the viewer in a way that resonates through design. Sometimes artists don't know which medium will work best to create an impact or what the potential of the finished work could be with the right materials and resources at hand.
"My early professional background is in the visual arts, mixed media, design," said Andrew Modlin, co-founder and chief operating officer of cannabis management and investment firm MedMen. Ten years ago, he didn't realize his vision could, and would, eventually be expressed as a cannabis entrepreneur.
"I met Adam Bierman nearly a decade ago when he hired me to work at his marketing agency," Modlin said. "We pretty much stumbled onto the cannabis industry. We were hired by a local medical marijuana dispensary to do some marketing work, and we immediately saw the business opportunity.
"It wasn't just marketing services this industry needed; it needed professional business practices up and down the vertical," he continued. "We started by opening our own medical marijuana dispensary and, from there, it's been a rapid evolution."
Since 2010, when Modlin and Bierman founded MedMen with two Los Angeles-area dispensaries, business has fast-paced. The firm's business model is based on a commitment to building fundamental infrastructure, as well as attracting and deploying investment capital. Updated, sleek, and mainstream-friendly are all part of Modlin's design in developing every aspect of the company.
In 2014, MedMen was the first industry firm to secure $3.75 million in outside funding to expand operations from California to Nevada and Illinois. In 2015, the company acquired a full suite of permits, allowing further expansion with a grow facility in Nevada. Modlin and Bierman established a $100 million private equity fund—the MedMen Opportunity Fund—in 2016. The company also added ten dispensaries across three states. In January 2017, MedMen acquired New York's Bloomfield Industries, which will add an upcoming NYC storefront location to MedMen's portfolio. The operation will be one of only two dispensaries located in Manhattan.
"We'll be applying MedMen's industry-leading retail model to three pharmacies in Syracuse, Buffalo, and Lake Success [all in New York State]," Modlin explained. "The fourth one, in Manhattan, is expected to open sometime this year.
"New York is still a developing market, but it will be one of the most important markets in the country. It is the fourth most populous state in the country and home to one of the largest, most densely populated cities in the world," he said. "Our management company has been working to streamline operations since last fall. Our temporary cultivation and production facility, in Utica, is up and running while we finalize plans for a state-of-the-art greenhouse and upgraded production facilities."
After having helped more than 100 industry businesses refine their operations, and at the same time establishing a nationwide footprint with MedMen, Modlin has a unique perspective what's required for success and what may be coming down the road for entrepreneurs.
"It is never a smooth road when you are changing the status quo." -Andrew Modlin
Asked if he harbors any concerns about the current presidential administration or federal authorities—especially now that MedMen expects to be doing brisk business in the president's hometown—Modlin remains proactively positive and unfazed. Activism is part of what will be required to maintain market momentum, in his opinion.
"It is never a smooth road when you are changing the status quo," he said. "The challenges come from the fact that we are trying to get people to do and see things differently than they did in the past. But the upside is that we do not have to reinvent the wheel on most things.
"Our strategy is to hire the brightest talent from relevant industries, like agriculture, chemical engineering, retail operations…," he continued. "Our cultivation director comes from the agro-industry. Our chief science officer comes from the petroleum industry. We have lawyers, MBAs… It is only revolutionary because we are talking about an industry that has been operating in the black or gray market for decades.
"So, changing people's perception of cannabis and what the cannabis industry should look like is probably the biggest challenge. The operational side is a lot of work, especially when you consider that cannabis has probably the most complex regulatory environment of any industry—but that, in some ways, is the easy part."
A native Angeleno, Modlin thinks the biggest story in the industry right now that people aren't talking about Los Angeles, the city of dreams.
"The city recently passed Measure M, which should pave the way for a legitimate, licensed cannabis market in the second most populous American city, and few in the media have really delved into the implications," Modlin said. "By some estimates, Los Angeles already consumes about $1 billion worth of cannabis a year. Unfortunately, most of it is illegal. With Measure M, the city now will crack down on hundreds of illegal dispensaries, and the 135 or so that are legally permitted will have a path to licenses and clear regulations. And this is happening as the state prepares to unveil its medical marijuana and adult-use regulations in 2018."
The project that's got Modlin's attention right now is MedMen's Nevada grow facility. "The Dutch-style greenhouse has been delivered, and we've started pouring in the foundation. We expect construction to be completed sometime this summer," he said.
"It is a very exciting project: a 26,000-square-foot greenhouse, a 19,000-square-foot extraction and production wing with a high-tech test lab for quality control," he continued. "We are expecting an output of about 10,000 pounds annually. Nevada, of course, is a very progressive and business-friendly state, and with passage of recreational marijuana last November, we expect great things in the years to come."
So, MedMen is sticking to their plan, the business model, and the vision. But what else is Modlin designing for the next big project?
"In the near term, we should be starting construction on a 45,000-square-foot state-of-the-art greenhouse and production facility in Desert Hot Springs, California, very similar to the one outside Reno. MedMen will manage the facility once completed."
And "we'll continue to explore investment and management opportunities," he added. "There is plenty of money and business-savvy being thrown into the cannabis boom these days, but what we offer is a very strategic deployment of capital that is informed by our management expertise. There are a lot of people making bets in this space. We are making investments."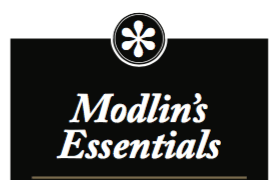 HOMEWORK – "The first thing I tell anyone getting into this space is that they need to do their homework. You need to understand the complex regulatory landscape and plan for the long term. You have to adapt to changing circumstances, of course, but you can't be paralyzed by any perceived adversity."
OPERATIONS – "You also have to understand operations. This is one of the most operationally intensive industries. If you think it is about growing weed and selling it, then you are about two decades too late."
CAPITAL – "Lastly, you need capital. This is already a big game and getting bigger by the day. To compete in today's cannabis industry, you need state-of-the-art facilities and institutional practices and that costs money—a lot of money."