It's been a retail holiday truism for decades: As much as one-third of yearly sales will come in the last eight weeks of the year. But does this hold true in the current cannabis retail environment? Well, yes—and no. Greg Shoenfeld, director of dispensary relations at BDS Analytics, believes the current legal cannabis market is impacted by the holidays but not at the level of other, more mature, retail markets…yet. "Reviewing sales trends at adult-use and recreational shops in Colorado in 2014 and 2015, sales throughout the six-week holiday period accounted for roughly 12 percent of annual sales, a modest 10 percent increase over the previous six weeks. Thus far no holiday, including 4/20, appears to have the same impact on cannabis sales as experienced in other retail industries."
"We see an increase in edible sales over the holidays. I think food is on people's minds, so a chocolate-covered blueberry sounds extra appealing next to a cozy fireplace." —Dustin Johnson, founder and executive director, Monarch Wellness
Dustin Johnson, founder and executive director of Monarch Wellness in Scottsdale, Arizona, has seen a nice annual uptick starting around the beginning of the fourth quarter and peaking toward the end of the year. "It definitely spikes," he said.
The good news: Once the holiday season is underway, there's a lot you can do to increase sales and profits. The key is to be proactive, smart, and think outside the box.
Mg turned to a number of industry experts to get their best advice about how to sell more product, create more profit, and grow your business into next year. From dispensary consultants to long-time dispensary owners to retail specialists, here's what these professionals had to say about maximizing sales this holiday season.
Create special holiday advertising and marketing
Work with your marketing people to create unique holiday advertisements. "Our dispensaries generally have a year-round marketing strategy prescribed by our marketing department, but we do increase advertising spend during the holidays," said Jerry Tut, chief operations officer for Siva Management. "This enables us to keep up with the competition's marketing plans and gives us an opportunity to give back to loyal patients with holiday specials."
Johnson of Monarch Wellness likes to offer unique, typically festive specials during the holidays. "We send out a holiday newsletter and text message alerts, which we've found to be very effective. We also do some Facebook and Instagram promotions."
Michael Green, director of operations for Twenty After Four Wellness in Eugene, Oregon, knows what works and doesn't work after years of trying different programs. Radio advertisements, newsletters, and couponing work. "I've also found that things like outdoor events and games work. Low prices always work. And I've had success with prize wheels to increase average sales, but those must be done well—not cheaply. No one wants a hundred ashtrays for their loyalty. You have to stay enthused so your customers will, too."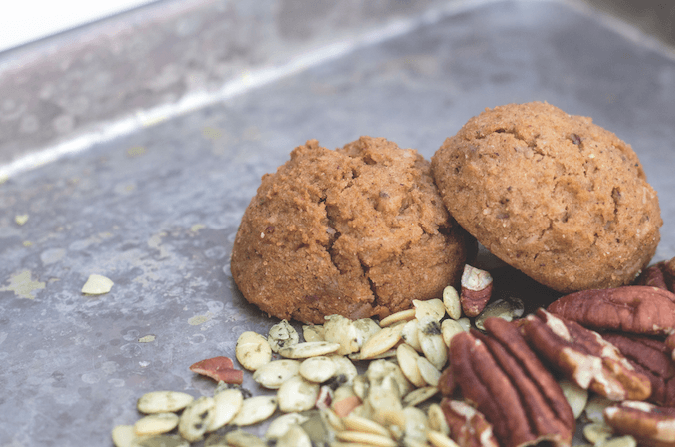 Create a holiday atmosphere in-store
"We absolutely decorate our dispensaries," noted Tut. He preaches and teaches getting into the holiday spirit. "We encourage our staff to get creative with holiday-themed uniforms." Johnson is a big believer in holiday cheer, too. "We like to go real big at the holidays," he said.
Heidi Marks, an inventory compliance specialist at Oregon's Higher Standards LLC who is also working on a special project with the creator of Quill, is bullish on holiday décor, as-well. She's personally done holiday decorations at dispensaries but cautions that knowing your customer is the key to success. "Decoration should reflect your local market's interest and complement your brand. Less is often more."
Pep "Blackbeard" Tintari, founder of the ten-year-old Green Light Discount Pharmacy in Sylmar, California, likes to get his shop into the holiday spirit beginning at Halloween. "You have to get into the spirit. The patients—and employees—love it."
Focus on customer service solutions
The holidays are hectic for everyone, so try creating an express lane to expedite patient flow. Hire a traffic controller for the parking lot or offer valet services, and hire an extra patient education consultant to inform and educate patients before they walk onto the medication floor. "Accelerated patient flow is particularly important during holiday times," said Tut. Bottom line: Don't lose customers due to long wait times or lack of parking. Frustrated customers rarely come back.
Maximize customer outreach
Tut has learned through experience that the most effective consumer outreach is word of mouth. No advertising or promotion outperforms a patient endorsing your dispensary to other patients. "There are numerous variables that will make your dispensary the most recommended, but the most important thing is to build relationships with your patients and provide the products they want and need," said Tut. From social media sites to loyalty programs, interacting with your customer base pays off any time of year, but never more than during the holidays.
"Droves of 'cheer-tenders' will soon be seeking new products, places, and experiences to share with their families and close friends," said Marks. "Pay close attention to consumers who take the time to comment on social media. Directly engaging your clientele online demonstrates how deeply you care and how far you will go to make their experience with your company memorable, for all the right reasons."
Green is a big believer in reaching out to customers through community events. "We throw local events, an annual block party, community cleanups, food drives, and support local artists and glassblowers," he said.
Sales
Monarch has had success at running specials on specific product categories on different days. "We'll run an edibles special on Thursday and then follow that up with a flower special on Friday," noted Johnson. "This allows us to prepare our inventory adequately and serve those folks more efficiently. People are always in a hurry over the holidays, so we want to make sure to get them in and out."
While the holidays haven't been a huge driver of profits, that is likely to change as cannabis becomes more accepted. "The potential to capture more of consumers' holiday spend represents a real opportunity for the industry, and dispensaries should be making efforts to grow their holiday business," said Shoenfeld. "Consider that over 50 percent of holiday shoppers admit to splurging on themselves. Whether consumers purchase gifts for others or for themselves, holiday sales offer real growth opportunities."
Inventory management
Having adequate inventory levels is extremely important. "You never want to utter the words, 'We don't have that in stock,'" said Tut. A good dispensary operator also should have multiple meetings with the purchasing manager leading up to the holidays to ensure inventory levels will be sufficient for projected holiday sales. Adjust your budget to fit your expectations, and keep tight control of your inventory. "It's better to have plenty of post-holiday flower sales to offer your customers than to run out of product during the holidays," said Marks. "Staying on top of your inventory is one of your most essential tools to prepare for the holidays."
Make cannabis part of the holidays
As the recreational culture matures, cannabis most likely will become more a part of the holidays, like alcoholic beverages and seasonal meals. "I am beginning to see this," noted Tut. "More and more vendors are beginning to offer holiday gift bags and holiday gift sets." Furthermore, patients are buying and gifting special holiday offerings. Cannabis accessories such as vaporizers, high-end dab rigs, and glassware represent a whole new avenue of gift-giving. Johnson agrees: "I think we are seeing a normalization of cannabis, and this holds true for the holidays as well." Of course, decorating your shop provides customers with a psychological reminder that it is the time of year to buy gifts and encourage them to buy cannabis-related presents. Tintari is a big believer in festive parties, too: "A happy staff is a productive staff."