Like many budtenders, Laurel Cleveland, 25, became a budtender to make people happy. Before selling cannabis, she sold coffee and was a stylist at a commercial photography studio. Then, in August 2016, she made a leap to Vela, where she serves as a budtender and the creative director.
"I learned the art of arrangement through years of industrial design classes," Cleveland noted. "Sometimes I styled up to 300 items a day."
Hobbies 
Hula hooping to keep me active, especially in the sun. Painting, photography, and film to keep me in a creative state of mind.
Training
I was trained at Vela and Theorem. Their teams were extremely knowledgeable and more than willing to talk for hours about the intricacies of our industry. I love the fact that my co-workers are consistently teaching each other. There are always new things to learn when I start a shift with them—everything from the science of the plant to new laws and regulations.
Keeping customers happy
I think exceptional service, every time, is the name of the game. I make it a point to learn my customers' names, answer all the questions they're shy to ask, ask them about their passions, and always be genuine. We are building relationships with the community.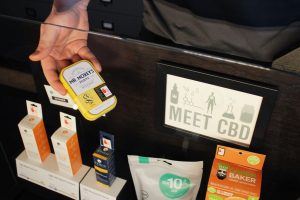 The shopping experience
Vela focuses on making sure our guests can easily peruse our product sections with help from the Spectrum. The Spectrum is our experienced-based, way-finding color guide. There are four categories: Indica, Indica Hybrid, Sativa Hybrid, and Sativa. We call them Hush, Unwind, Flourish, and Ignite. This way, as customers look at the cards they can see where that product lies on the Spectrum.
Future
Cannabis has always been one of my passions, a borderline obsession, and I can't think of any other industry I'd rather be involved with. My future goal is to normalize cannabis throughout the United States while also staying true to the loving, creative, and thriving cannabis culture we all love.
"I think exceptional service, every time, is the name of the game. I make it a point to learn my customers' names, answer all the questions they're shy to ask, ask them about their passions, and always be genuine. We are building relationships with the community." —Laurel Cleveland
Cleveland's Law: What I've Learned
"Everyone's experiences are different. Never assume what works for you is going to work for everyone."
---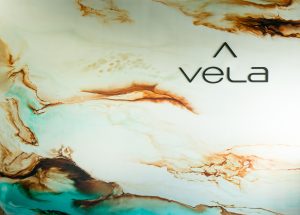 Vela 
1944 1st Avenue South
Seattle, Washington 98134
Motto: "Elevate your day."
Weedmaps Rating: 5 stars
---