Kandy Pens' ingenious marketing strategy has sent sales soaring more than 350 percent.
Marketing a product in a crowded field is always hard, but certain sectors provide unique opportunities. Case in point: hip-hop videos and Kandy Pens's vape pens. In the past two years, Kandy Pens products have been featured in more than forty music videos, many of them getting more than 100 million views each. "We just hit the 'billion brand impressions' mark," said Kandy Pens founder and Chief Executive Officer Graham Gibson. "It feels good."
In fact, it feels so good that Gibson, 41, who has created more than fifty health and beauty product lines in the past decade, is starting his own video production company. "The music industry is broke," Gibson said. "They need brands like ours to help them with production. In exchange, we get eight to twelve seconds of screen time."
It makes perfect business sense. Kandy Pens saw growth of more than 350 percent from 2015 to 2016. Last year, the company earned just shy of $7 million. This year, Gibson hopes to hit $10 million.
He offered marketing tips.
Perception is reality.
"If you play with the big dogs, then you must also be a big dog."
Apply a human element to your advertising.
"We're selling to real people. Most of our competitors have page after page of products in their advertisements. Where are the people using them?"
Take every opportunity to flip your customers into raving fans of your company. "Without your customers, you wouldn't have a job."
Artist partnerships are a great way to introduce the brand to an entire new set of potential buyers.
"Music videos are, of course, very effective. It's a win/win for both the artist and the company. They need us to make the video, and we need them for the exposure."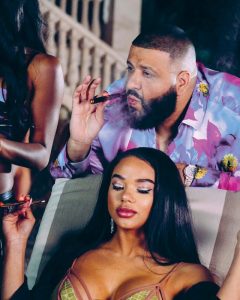 Did You Know?
Kandy Pens has been featured in videos by Fat Joe, Remy Ma, Chris Brown, 50 Cent, French Montana, Nas, Kanye West, Young Thug, Tyga, Jadakiss, K-Camp, Kid Ink, and Fetty Wap.
Fast Fact: DJ Khaled's video "I'm the One," featuring Kandy Pens, was viewed more than 85 million times in the first week after release.
---