All industries took a hit during the COVID-19 pandemic, but in many states cannabis dispensaries were labeled essential. The designation allowed the industry to continue with some alterations. The impact now will come from what innovations and improvements the industry can leverage going forward.
From changes in protocols and buyer behaviors to supply chain disruptions, many new hurdles arose for the industry this year. But the silver lining may turn out to be cannabis business becomes less "specialty" and more "everyday" than ever before.
Overall, the industry has fared well compared to others, thanks in part to the "essential service" designation mentioned earlier. Legal states may have granted the designation for the same reason alcohol businesses were deemed essential in most places—allegedly, that hospitals are not equipped during pandemic times to provide care for those being forced into detox or suffering from anxiety because they don't have access to their legal drug of choice.
In a multitude of ways, cannabis businesses have adapted to bring calm in a storm while at the same time making manufacturing adjustments to meet Centers for Disease Control and Prevention guidelines. For example, the pandemic encouraged development of more individually pre-packaged products for single use. Such products are less sharable as an experience but eminently practical.
Companies and jobs in other industries may not all come back post-pandemic, but cannabis business owners and employees have remarkable opportunity to grow.
Cannabis businesses also found themselves contending with limitations on interaction between owners, staff, and customers. Mitigating the risk of disease transmission meant social distancing and capping shopper numbers at ten or fewer in many places, and those adjustments changed the dynamic for retail businesses. The situation is not likely to change anytime soon, but the industry has adapted well.
Ultimately, retail cannabis businesses are no different from grocery stores and restaurants. The curbside/takeout requirement took a toll, but without the opportunity to conduct business in some capacity 50 percent to 60 percent of all operators would have gone out of business. On the positive side, the pandemic and the stress and boredom that accompanied it may have encouraged consumers unfamiliar with cannabis use to give the herb a try.
Curbside pickup, online ordering, and delivery have required customers to become more knowledgeable about cannabis. Experienced consumers know what they like and want and can make their choices at a distance, but someone who is new to cannabis use might find navigating the choices and options difficult without the help of experienced staff. To adapt, some dispensaries share online content that helps consumers make choices in the absence of walking around a dispensary. Those tools will exist long after the pandemic passes.
The industry is adapting to new rules and a new reality. Whether this way of doing business—at a distance—is temporary or permanent will depend upon what federal and state regulators dictate in the months ahead, but there likely will be ongoing demand for the services mandated during the pandemic.
The supply chain, too, has morphed in response to COVID-19. Pre-pandemic, the industry focused on overseas suppliers. Restrictions on international travel and trade forced many companies to shift their manufacturing to companies in North America and South America. In the long run this should have a positive impact for the industry, despite the short-term disruption.
For cannabis startups in these times, the key to success remains what it always has been for any business, just to a greater degree: due diligence. Individuals who want to open a cannabis business, whether during the pandemic or not, need to evaluate the opportunity as one would any other investment. It's all about the numbers: data for the industry as a whole and specifically from competition. Such data is widely available, and more and more consultants and investors have expertise in this industry.
It's vital to be extremely well versed, particularly for businesses that are relatively new, because the single biggest issue for many has and will continue to be funding and investment. The cannabis industry is no different from any other except that it is a specialty business. With that comes the need to look for funding among investors who have some knowledge of or appreciation for the industry's unique challenges.
Key concerns traditional investors have include:
Regulatory differences from state to state: Cannabis remains illegal at the federal level, making legislation and regulation a patchwork of state-by-state directives. An array of hurdles at state and local levels make business trickier to conduct.
Lenders sometimes harbor religious or moral objections to cannabis. The same issues exist with adult entertainment and gaming. It's fair to point out, morality aside, those industries have thrived during the past several decades.
While traditional banking institutions often will deal with the proceeds from cannabis business, they usually don't invest for fear of risking their licenses. They can even go so far as to refuse to include cannabusiness-derived income when considering a loan application.
The number of lending and investing groups that specialize in cannabis or are starting to open their books to cannabis businesses is growing. Overall, there is more interest in the industry than ever before as it becomes normalized in American society. But the idea and the timing must be right.
The fact that legal cannabis businesses and dispensaries have been deemed essential services during the pandemic has shed new light on the relevance of these businesses and the advantages of more widespread legalization. In fact, the pandemic has normalized many new behaviors, including the use of cannabis to help relieve stress and anxiety. Perhaps thanks to staying at home more, people are doing the legwork to understand how cannabis could be useful to them in managing their health and wellness.
Add to this cannabis's reputation as a growth industry. Companies and jobs in other industries may not all come back post-pandemic, but cannabis business owners and employees have remarkable opportunity to grow. In addition, states are beginning to appreciate and rely upon tax revenue the industry generates. As more people become interested in the industry, and as cannabis use is normalized within society through legalization, opportunities for growth will only expand.
The industry also will continue to grow as consumption options multiply. Consumers now demand more than just traditional flower and pre-rolls. They also want edibles, topicals, beverages, and other smoke-free products. Nanotechnology, sublinguals, atomizers, and other delivery mechanisms are beginning to have market impact. Consumers will drive continued innovation far beyond what we conceive today, moving the industry ever forward.
As legalization expands—and particularly if it is dealt with at the federal level—the industry will be able to capitalize on existing infrastructure for manufacturing and distribution, allowing new businesses to grow, secure funding, and thrive in a "new normal."
---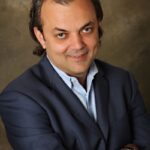 Serge Chistov is chief financial partner at Honest Marijuana Company, an eco-conscious cannabis cultivator that employs an organic, pure approach to growth, production, and packaging. The company's patented Nanobidiol technology nano-encapsulates each cannabinoid molecule, making it much smaller to increase bioavailability and deliver an ultra-quick and clean onset of effects.