You're ripped open. Just ask G Farma Brands.
For all its opportunity, the cannabis industry remains an existential challenge for even the most intrepid entrepreneur. Prepare for the worst, cross every T and dot every I, and still the whims of fate can easily throw a curve that puts your business in instant peril. It happens all the time, often the result of forces outside one's control.
And yet, time and again in the face of such profound uncertainty we see a fortitude of character that marks the industry and the people in it as passionately independent, hopelessly romantic, and rigorously pragmatic. In other words, as American as apple pie. Or café con leche, if you're G FarmaBrands, the founders of which are of Cuban descent. Either way, the very same work ethic and family values that define G Farma's brand and account in large part for its impressive growth from such modest beginnings have also been called upon to help the company deal with one of the most challenging tests a business can face—the sudden and unexpected loss of significant, essential revenue.
G Farma is not what you would call a legacy company. It doesn't have decades-deep roots in California, and it's only been in existence as a brand since 2013. But by most other metrics it's a major brand, with national recognition and a dizzying array of quality products that run the gamut of options available to today's cannabis patient and adult-use consumer. Indeed, one would be hard-pressed to name another company that makes and markets its own flower, oil, vapes, and complete line of edibles, at last count offering more than 70 individual SKUs to the public.
G FarmaLabs founder Ata Gonzalez moved to California from Miami along with his wife, Nicole, and boyhood friend Berto Torres. Their collective career in cannabis began with cultivation. "We grew in a small Northern California town for five to six years when we first came out," said Ata.
The early years were lean. "The three of us moved out here with nothing," recalled Nicole. "I bought my daughter's clothes on eBay when we first moved out here."
"Then she gave them to me for my daughter," added Berto, who serves as chief operating officer for parent company G FarmaBrands and oversees the company's Washington State operation.
The early grow may have been up north, but the team settled in the southern part of the state, where it started planting roots. "We weren't the first cannabis brand in Caliornia," Ata said. "We owned stores in 2012,when there were very few brands in the state. There was Bhang and Venice Cookie Company; Venice probably had more variety of products. Then O.penVAPE came along with its oil. We were growers first—with a lot of lights and a lot of outdoor—and then had stores, but they were getting robbed, so we decided to open more of a manufacturing thing."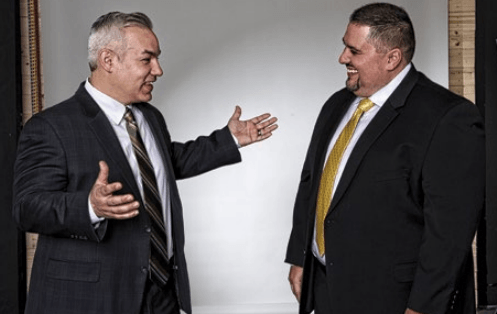 HONESTLY, IT'S HARD FOR ME TO TAKE A LESSON [FROM THE RAID], BECAUSE IN ANY SITUATION MOVING FORWARD THAT I FEEL WE'RE IN THE RIGHT, I'M GOING TO STRIKE AT IT —Ata Gonzalez
G FarmaLabs launched in November 2013, and by the following year the last of their dispensaries had been sold. The model for sustainable growth had been established. "We've always raised money in this industry by growing weed," explained Ata. Money raised growing weed would then put to work on new projects and products, enabling steady expansion of both the product line and the number of stores that carry G Farma products. It was a solid business model that worked from the beginning. "LiquidGold vape was our first product, and then we came out with the chocolate and then the G Stiks," recalled Ata. "The lemonade has been available for about a year now."
From the start, Ata made the critical decision not to hide, even when others did their best to keep a low profile. "What made us different from everybody else was that we stepped out into the public," said Ata. "Once the old guys saw this new guy from Miami taking all their glory, they started coming out with their own brands.
"The first company to really go national was Dixie Elixirs, but after Dixie went national it was G Farma," he added. "Afterwards, many have come, but until then no one had held the flag and said, 'We're in California, we're a brand, and we're national.'"
The company footprint in California also grew exponentially. By 2016, its products were sold in more than 900 stores, with the company vending to an average of more than 500 stores a quarter. Things progressed so well that in October 2015, the company made two big moves. First, it created G FarmaBrands as a holding company, and it hired Ata's ex-wife, Dr. Cristina Gonzalez, a licensed pharmacist, to replace Ata as the company's chief executive officer. Ata took on a consulting role while also tending to ancillary businesses such as the news outlets GFarma.News and GFarma.TV. With many years in corporate retail under her belt, Gonzalez's role, following an extensive learning curve, is to streamline the company's efficiencies in order to free resources for other projects.
In March 2016, the company made a major move and put established a footprint in Washington State, where it received a Tier 3 license that allows it to cultivate and manufacture. Currently, the company sells G Stiks only in the state and reportedly dominates the market.
"We sell thousands of G Stiks in Washington State," said Ata. "In fact, we're the number one pre-roll up there because we're selling it at about $3.50 per stick. Here, we're used to selling it for $10. So, the dispensaries are buying up our G Stiks left and right." He said about forty Washington dispensaries currently carry G Stiks.
Things have been going so well that the company, which also delivers its own products to dispensaries throughout California, put in motion a grand plan to build a massive location in Desert Hot Springs intended to hold 60,000 square feet of canopy and 30,000 square feet of kitchen space. Best laid plans. Unfortunately, fate intervened.
THE CALAVERAS COUNTY RAID
In late October 2016, G Farma was at the wrong end of a raid conducted by Calaveras County Sheriff Rick DiBasilio. The action reaped an estimated $10 million worth of just-harvested cannabis, all of which was legally grown. Widely reported in the mainstream and cannabis media, the raid was controversial from the get-go, with the sheriff making wildly confused statements regarding the legal justification after the fact. Despite efforts by Ata's lawyers to keep the sheriff 's department from destroying any of the seized product, DiBasilio ignored their entreaties and carted the cannabis away. The damage had been done, according to Ata, who recounted the reasons why G Farma was growing in Calaveras in the first place.
"We had Desert Hot Springs, a city that welcomed us with open arms," he explained. "We were one of the first people to go to the city and say, 'Look, we are not [backed by big capital]. We don't have $15  million to $20 million to build our facilities. Why don't you give us an interim grow so we can put up greenhouses?'"
Ata had grown outdoors in California before. "We came to California with nothing," he said. "Our first, year we grew ninety-nine plants outdoors, and from that we built G Farma. That was eight years ago. Outdoor, for us, was a way to create money to put back into the company, just like we did in Washington State.
"So, we asked the city to let us put greenhouses and containers on our undeveloped property, and they said fine," he added. "They approved us for 80,000 square feet, and the conditional use permit (CUP) was granted June 7. We didn't have to do roads or anything. We could plant 80,00 square feet in the desert.
"Two weeks after getting the CUP, though, we still had not received our building permits from the city," he continued. "We had to make a hard decision, and by June 14 we decided that it wasn't going to happen in the desert. We had already been up to Calaveras County looking for grow sites, and we had already borrowed money to do the outdoor grow. We had to go either here [in Desert Hot Springs] or there [in Calaveras], and we made the determination to go to Calaveras. All our attorneys and team members agreed.
"We went up and located several properties and worked out a deal," he said. "They're the licensees, and we got the product from them. We told them exactly what nutrients we use and taught them how to grow our strains."
OCTOBER 25, 2016
Everything was proceeding according to plan at the three farms, which were licensed or 22,000 square feet of canopy each, for a total of 66,000 square feet. "We had the first grow up in about five weeks, which included full automation and irrigation," said Torres. The rest followed suit, and all of the canopy space was planted in anticipation of a full harvest.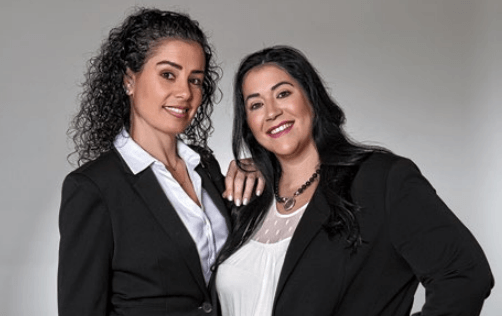 I THINK WE'RE BLESSED. YOU'RE TALKING TO PEOPLE WHO MOVED TO CALIFORNIA TO GROW WEED —Nicole Gonzalez
"We were cropping as the raid happened," recalled Ata. "As the season ended, we were considering our options: Do we get an inflatable building or what, to dry the stuff?
"There was a dispensary owner up there who had rented the old airport," he continued. "He also had a license to grow, but he wasn't using a lot of the space so we thought maybe he could rent some of it to us. I approached him and asked. He was also Cuban from Miami, and he said 'yes' on a friendly handshake. I didn't sublease or anything, but it was a licensed location. I did not want to bring my product to an unlicensed location, but wanted to use a licensed place on purpose. We got letters of opinion from two attorneys making sure we could move the product from the farms to the licensed facility in the county. It was all good, and we moved the product there to dry."
Nothing was out of the ordinary, said Ata. "We were doing what we've done for many years. One day, they came to conduct a regular inspection, walked through, and left; everything was fine. The next day, they came again for what seemed to be another regular inspection, but where on the first day it was a city zoning guy, the sheriff came the second day. He came with officers but it was more like a walk-through, and then suddenly there was an investigation underway and it turned into a ten-hour ordeal. They arrested about twenty-seven people, including twenty-five trimmers. But when we went to the arraignment, no charges were filed."
They were not so lucky when it came to the weed. "A couple of days later our attorney sent the sheriff and the officer in charge a letter advising them not to destroy the cannabis. They were going to be responsible for it, because there was nothing illegal there. But he wiped his ass with it and the next day came with the dump trucks and dumped it all somewhere. They said they took two and half tons." Value was placed at $10 million.
Adding insult to injury, the sheriff offered a lame justification for the raid. "He went on TV to say that we were reading the ordinance wrong and that we could only grow and could not do anything else with the plant," said Ata. "All we were doing at that facility was harvesting it. We were drying, trimming, and bagging it."
The weed may be gone, but the sheriff may have unwittingly given G Garma a gift by appearing on TV to talk about the case. "My lawyer contacted county counsel, asking why the sheriff made the comments he did on TV, and the county counsel was like, 'No, he didn't say that.' My lawyer sent them a tape of the interview, and they were like, 'Fuck.' They know he messed up."
Ata plans to sue. "I think the lawsuit, which we're going to file in federal court in San Francisco, will set a precedent for California because we will prevail," he said. "There's no reason why we won't."
As to why the raid was undertaken in the first place, a local referendum on processing was held the week following the raid. It failed to pass. But Ata feels as though another, equally disturbing undercurrent was at play. "When you're Hispanic, you're considered Mexican," he said. "I'm Cuban, so I don't know about cartels, but they do make that assumption. I have never felt racism before in my life, but in that town, I felt racism like crazy from the beginning."
"Now we're more embedded there and they know us better," he added, "but I definitely felt the racism."
DOMINO EFFECT
Time has passed since the raid and business continues, but the scars have not healed. "As time goes by, we're realizing that it hurts us more and more. He took two and a half tons of legal product from us that is worth millions of dollars."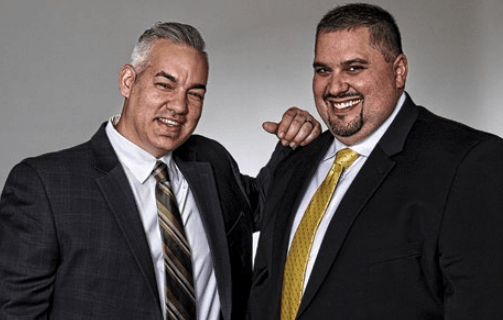 THE BIGGEST LESSON WE'VE LEARNED IS TO STAY LEAN —Berto Torres
Neither has the domino effect of the raid abated. "Apart from opportunities I do not have money to strike at because of the raid, this was money that I borrowed that I have not been able to pay back," said Ata. "Through everything I am keeping my composure, but you don't understand the pressure I go through when I have to deal with people I've dealt with all my life, and I have to tell them I don't have the money to pay them. I don't know how that gets compensated."
It also hurts that he now has to sell theDesert Hot Springs property, "which is attached to all this," explained Ata. "That property is now worth $3.5 million at least, that I now have to put on the market an sell. This is the result of this whole domino effect."
The unjust nature of the raid also makes it hard to derive any lessons from the incident. "Honestly, it's hard for me to take a lesson, because in any situation moving forward that I feel we're in the right, I'm going to strike at it," said Ata. "I got two opinions from attorneys. I did everything I could. So, if I keep on moving forward and do not strike at opportunities, why am I in business?" That indomitable spirit is part and parcel of the Gonzalez character, which also includes a deep appreciation. "I think we're really privileged to be here," said Nicole. "I have pride, but I don't look at it as pride. I think we're blessed. You're talking to people who moved to California to grow weed."
For Torres, there is a very real lesson to be gleaned from the raid and its aftermath. "The biggest lesson we've learned is to stay lean," he said.
LEAN MACHINE
G FarmaBrands may have been dinged by the raid, but it is hardly bowed. The company refused to fire any workers because of its tightened belt, and it is moving ahead on a number of fronts. First and foremost, the company is determined to keep its products on the market and to have a production license in hand by January 1, 2018.
"I don't care about the grows," noted Ata, adding that farmers in Calaveras are now banding together to fight a proposed ban on cultivation. "Calaveras or Riverside, I'll find something. But where is our production facility going to be? We're very close to finding a place. One step at a time."
WHAT DOESN'T KILL YOU
The raid isn't the only challenge G Farma has faced recently. In early 2017, NBC4 News in Los Angeles aired the results of a lab test performed on more than forty products bought at area dispensaries. The lab stated G Farma's products were contaminated with pesticides. G Farma condemned the report, issuing a statement asserting the tests were performed by a lab affiliated with a competitor. The lab, according to G Farma, "lacks even the most basic ISO 17025 accreditation, which is the legal requirement for any state-licensed cannabis testing laboratory.
"G FarmaLabs only works with the most highly regarded ISO17025-accredited laboratories," the statement continued. "With the aid of industry leading scientist[s] such as Dr. Jeffery Raber of the Werc Shop, Dr. Roberts of CW Analytical, and Dr. Leah Shaffer from CannaSafe Analytics, G FarmaLabs has always gone above and beyond all legally mandated safety standards, and we remain steadfast in our commitment to providing our consumers with safe, high-quality cannabis products that are second to none."
The statement gave voice to a concept Ata said is integral to the company's mission: "We at G FarmaBrands…remain committed to leading the charge toward the development and implementation of consistent safety and regulatory standards, both internally and across the entire emerging cannabis product marketplace."
Bruised but not broken by adversity, the G Farma family is determined to weather the storm and prove the old adage "what doesn't kill you makes you stronger." In fact, the company already has discovered strength can come from unexpected sources. "Two of our biggest distributors backed us when we needed it," Ata said. "I was also approached by Southern California lawyers offering to help for free, saying they think the situation in Calaveras could set precedent for the state.
"It's times like this that let you see who's real and who isn't," he added. "A whole new set of people helped us get [through recent setbacks].
"When you lose it all you're a fucking dumbass. When you hit it you're
a genius. Yeah, we've learned
a lot about that."