The promotional products industry offers a million unique ways to promote a brand. According to Nancy Gudekunst, a master advertising specialist with Higher Promos, selecting the correct schwag requires knowing your audience, defining the impression you wish to convey, and developing a bit of an artistic eye.
Gudekunst said the best schwag is something users will enjoy showing off. The cannabis industry is eco-friendly, so good components might include natural fibers, laser engraving, and useful products that are built to last. Be sure to consider how your logo will look on the item.
"Logo design plays a big part in the popularity of any promotional item," Gudekunst warned. "Many advertisers do it wrong by including too many words and not enough beauty."
Companies that attend trade shows should create a coordinated, signature "look" for their presence, she advised. "Stand out with a branded table cover, banner, and tent, along with similar clothing for staffers, so attendees will know who to ask questions of. If you are gifting promotional products at your booth, select quality over quantity to ensure a good reflection of your brand. The way the product is displayed can also set expectations for the attendee about your business. Are the pens just thrown onto the table haphazardly? Is there a feeling the gift is special?
"We recommend that our clients hold the promotional item while they are speaking with the attendee, thereby getting the best opportunity for quality time with the recipient," she continued. "Or, you might offer the promotional item in exchange for something you want: sign up for the newsletter, answer survey questions, play an interactive game."
Keep in mind good schwag promotes your company not only to the recipient, but also to the people with whom they come in contact.
"A client came into our showroom to pick up some imprinted T-shirts and asked about other ways to market his infused caramels," Gudekunst recalled. "When he told us people like to stir [the caramels] into their coffee, we knew a good coffee cup with an attractive logo would be a great reminder of his brand. It has lasting appeal and will be seen day after day by the recipient and others. If it's nice enough, people will covet the cup and attempt to get one for themselves. What other form of advertising can boast that?"
She shared other valuable tips and information, too.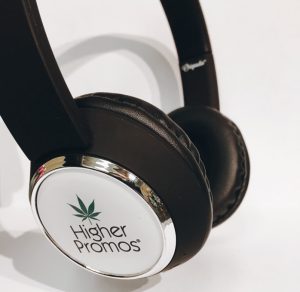 mg: How long has the parent company been in promotional branding, and what instigated the leap into the cannabis industry?
Nancy Gudekunst: For almost sixty years, our family business has helped organizations promote their brand with imprinted products. As licensed medical growers in Oregon with decades of experience, we have intimate knowledge of cannabis. When Oregon legalized recreational marijuana, we saw an opportunity to set up a new division to assist the growing industry. Higher Promos has allowed an outlet for our pent-up need to share this wonderful medicine, and has generated a new energy and rekindled passion for our business.
How many and what sort of clients do you have in the cannabis industry?
We have a diverse cannabis clientele including dispensaries, distributors, growers, and candy-makers, as well as ancillary businesses such as equipment manufacturers, testing labs, service businesses, trade show producers, greenhouse builders, and security firms.
What kind of promotional items do you recommend for cannabis branding?
Some specific products that come to mind include dab mats, vape pen lanyards, water bottles, lapel pins, grinders, clipboards, counter mats, pocket tools, magnifiers, and the usual caps and hats, T-shirts, and hoodies. Right now, I like socks.
What items should cannabis brands avoid?
It is important not to appeal to children. Not only is it bad form, but it also could get the advertiser in trouble with their local officials. For instance, a rubber duck is typically a child's toy. We would not recommend this item for any type of cannabis promotion. In addition, a cartoon character logo may land the advertiser in trouble because it appeals to children, even if it's on a grown-up product.
Most cannabis brands have done T-shirts, stickers, and lighters. If you would like to be different, choose from one of the million other promotional products—but get help from a professional so you make a good choice.
What can the cannabis industry learn from more mature verticals? Like alcohol, for instance.
The alcohol industry has been very well branded with promotional items from coasters to embroidered jackets. Light-up shot glasses get a lot of attention in a crowded bar, with customers eyeing the drink that will get them the free novelty. The cannabis industry isn't there yet; we're still fighting to allow public cannabis consumption at designated cafés. But the eye-catching items used by similar industries show how vast the opportunities are to differentiate your brand through promotional products media.
Is "different" good when it comes to the kinds of items a company uses for promotion?
Everyone does lighters, and lighters are a good product for the industry. While they are a popular imprinted product, they compete with everyone else's lighter. Standing out with a creative design on a quality lighter is important to getting your brand seen, handled, and interacted with.  Otherwise, your audience will toss the lighter into a drawer for possible future use, while using their favored style, perhaps with your competitor's logo.
Try to come up with something unique and different; something that gets people talking. People talking about your brand is good. Who doesn't want people from all over the trade show floor asking, "where did you get that light-up wristband?" and then heading over to your booth to listen to your brand story and pick up advertising they will show to others. Or, showcasing an elegant tray with a subtle logo will have users thinking positively about your brand.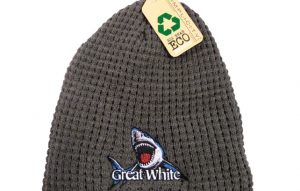 How broad is the branding spectrum in cannabis? In other words, is everyone trying to present their company as "high-quality," or is there a diversity in approach?
Some companies brand themselves as fun! We haven't come across any that wish to be known as the low-price leader, but we have helped some boutique brands elevate their promotional collateral to fit their expected clientele. As an example, if you're selling luxury, you go for the art-glass rolling tray instead of the plastic ash tray.
What is the secret to effective promotional branding?
The secret to effective promotional branding is to appeal to the target audience with a meaningful product they will want to use and show to their friends. Ideally, the product will be in front of the recipient when they are in a position to purchase what you sell.
The worst misuse of the media can be seen in tradeshow trash bins full of discarded schwag. We advise our clients to avoid anything that is not useful to the recipient or detrimental to their brand. For instance, one of our clients recently wondered why they kept reordering orange pens. Apparently, nobody could remember. Since those pens no longer suited their other branding, we updated that item to bring a more cohesive look to the company's promotional materials.
It is also important to work with a trusted partner who knows which manufacturers produce quality products with clean imprints and timely service.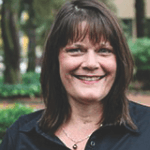 Nancy Gudekunst, Master Advertising Specialist, has 25 years of experience in the promotional products industry. Higher Promos and its parent company are woman-owned and family-run.