Whenever you ask one of the three principals at Greenhaus Industries—Leif Olsen, Michael Williamson, Zack Roecker—what their titles are the same thing happens: you get a blithe shrug and something in the vein of, "We aren't into titles here"….or…"We wear many hats."
It's clear, though, that after spending time with the Greenhaus team that what they do care about is finding ways to solve all the problems for their clients—and they mean all. Almost all of their clients have a dream of becoming successful cannabis business men and women, and they come to Greenhaus, a sort of one-stop shop, to be throughly guided through the murky waters of starting a cannabis business—from a first sketch to the final permit. If you wanna be the greenhouse king of Ohio or downtown Los Angeles, no problem. They can build it for you, staff it for you, run it for you, and perfect it for you. Need help with your run-of-the-mill sales counters, bud-tender stations or waiting rooms? Greenhaus will give you a top-to-bottom modern makeover. Wanna build out the coolest and chicest cannabis retail shop in Alaska? Well, they Greenhaus does that, too, as well as consulting about branding, marketing, extraction counseling, project management, harvesting solutions, lighting evaluations, financial planning and, of course, staffing. In fact, there's not much they don't do when it comes to business and cannabis—and their clients are everywhere.
"I am the road warrior of the group," says Michael Williamson, a former Big Pharma exec. "I spend half the month in multiple states. We have clients from coast to cost, in all four corners, and even some outside the country."
IF YOU CAN DREAM IT, WE CAN BUILD IT
Back in 2008, Olsen and Williamson had a dream themselves: to create the most beautiful medical marijuana dispensary in the world in downtown Denver. We're talking Italian leather and deep wood-grains married with a sea of creamy marble; spa-like and progressive, the antidote to the then bail bondsman-esque dispensaries that were popping up everywhere. Kind Love was born.
"Kind Love will always be my baby," says Olsen. "it is, no doubt, even to this day, one of the most beautiful dispensaries in the world."
And when Olsen talks, people listen. Laid back but professional, Olsen graduated from Clemson University with a B.A. in Marketing in 2002, and immediately began working in the nascent medical marijuana business. As a co-founder of Kind Love, Olsen has over 15,000 hours of hands-on, in-the-trenches operational training that includes facility design, harvesting, processing set-up, vendor sourcing, packaging and marketing. Olsen is the marketing guru of the trio; his advice and counseling is considered the gold standard. And when it comes to marketing cannabis, well, it's still a foggy wilderness with many pitfalls.
"I still see a lot of companies that are doing the same things they were doing years ago," he says matter-of-factly. "So much of marketing is focused on price rather than developing competitive advantages or unique products and then highlighting those attributes and advantages in a creative and stimulating way."
Some, however, are finally getting it right, like Craft710, a Colorado-based concentrates company. Olsen likes what they have done with their packaging and branding. Olsen has been working with Compliant Packaging, a major packaging company, so he's seen it all: the good, the bad…and the very ugly. As far as dispensary design, Olsen sites projects such as Green Man Hampden and Good Chemistry, both thriving and modern-looking dispensaries in Colorado as emblematic of Greenhaus' style. Another expertise Olsen brings is his uncanny knack for knowing what costs what…down to the last dime. While each project is, of course, different, it will take a minimum of "$500,000 to build out a new dispensary" but he always tells his clients when they first meet, 'It's easy to start a business, but it's much harder to make it a success."
STUMBLING ONTO GENIUS
Shortly after Williamson co-founder King Love, he needed to ramp up production at his operation and turned to Zack Roecker for help. A 24-hour, 7 day a week guy, Roecker is a licensed contractor with a stellar reputation as a master craftsman; he not only solved Williamson's problems, but impressed him so much that they co-founded Greenhaus in 2010.
"Michael and I didn't invent the vertical grow table," Roecker says, "we just radically improved its form and function."
Tall, bearded and ruggedly handsome in his flannel shirt ("I've got at least 50 of them"), jeans and Vans, Williamson is sitting at Greenhaus's HG just south of Denver, an industrial space that they share with their sister company Nauhaus, a modernist home building company. In 2014, Williamson was nominated for Master Cultivator of the year—but he is non-plussed by accolades of the sort.
"Although I am thankful for the nomination, it seems a bit silly to me," he says. "Yes, I have over 15,000 hours in commercial cultivation, but I am far from a master of this complex and misunderstood plant. When the day comes when someone can tell me all the 80-plus cannabinoids that make up the plant and how they interact with the human body…well, I'll call them a master."
Ego-free and collaborative in his approach to cultivating, Williamson has been to over 400 cultivation facilities around the world, and sees the same thing over and over: That means, "Ziggers."
"Ziggers are the new players entering the marketplace," he explains. "And they all have the same approach: Grow copious amounts of the highest quality cannabis at the cheapest price."
Then there are the "Zaggers." Zaggers are the other 5% who are owner-operated and creative when it comes to cultivation—"not falling prey to traps like undersized veg rooms, poor functionality, lack of proven genetics, no environmental controls, poor plant health, bad cure rooms and harvesting prematurely."
When Williamson and Olsen launched Kind Love, Williamson installed a vertically integrated 8,000 sq. ft R&D cultivation facility, a 79,000 sq. ft. production cultivation facility, an extraction lab, infusion kitchen and a medical dispensary. Needless to say, he was light years ahead of his time.
"Kind Love has been nationally recognized for unique and exotic in-house genetics," he points out. "Consistent, potent, tested and safe with incredible customer service. A lot of our success stories came out of the R&D facility that was constantly testing new lighting technology as well as developing and phone hunting for new genetics."
Today, the success stories are all about "vertical farming," building from the ground up. If you have 16-foot ceilings, Greenhaus can double stack your flowering rooms and triple stack your veg rooms, resulting in doubling your production and dramatically reducing your costs.
"Sky's the limit with vertical farming," Williamson adds.
CHALLENGES, CHALLENGES, CHALLENGES
Just the other day Olsen got a call from a company in Latin America inquiring about their services. And Williamson has his eye on Italy as they tangle with rolling out their own medical cannabis program. To be sure, there is never a dull moment at Greenhaus. Lately, the guys have been brainstorming for a motto or tag line for the company. They think they've found it: GROW UP.
"It was a perfect fit for our verticals grow solutions," says Olsen. "But it's also a great slogan for what we try to do for our clients. Scott Reach of Rare Dankness says it really well when he says 'more pro, less bro.' Our industry needs to elevate itself on every level."
To that point, I wonder out loud what are the biggest challenges Greenhaus hears from their clients while trying to elevate their business'?
"Most feel the biggest challenge is growing the cannabis," says Williamson.
He tries to put them at ease, however, by reminding them that growing is actually "the easiest part. The real challenges lie with harvesting, curing, and processing it in a large scale setting."
But the real question is: How do you cultivate the best cannabis in the world and make a nice profit doing it? Williamson has an answer for that, too.
"Great cannabis is %50 genetics, %25 how it is cultivated, and %25 how the product is cured."
MEET THE TEAM
Zack Roecker
Raised in a small farm town in Iowa, Zack's built his career on hard work, tenacity and integrity. In addition to a degree in design from the Art Institute of Colorado, Zack is also a licensed general contractor. As owner of a thriving residential building, millwork and metal fabrication company Zack is a true craftsman with a creative approach and an eye for detail.
Committed to quality solutions that look as great as they perform, Zack has created and built countless custom homes and furniture as well as independent retail space and restaurants. Known for his customer service and quality design as well as millwork and craftsmanship, Zack's work is timeless and built to last.
Michael Williamson
A medical cannabis professional, Michael was born and raised on the gulf coast of Florida. After graduating from the University of Central Florida, Michael went to work for Bayer Healthcare Pharmaceuticals specializing in neurological and auto-immune disorders. After recognizing the potential and benefit of cannabis as medicine, Michael relocated to Colorado and opened the 27th dispensary in the state. In 2008, he co-founded and opened Kind Love, one of Colorado's first and most successful medical marijuana companies. Since 2007, Michael has accumulated more than 15,000 legal and compliant hours in the field of cultivation and dispensary operations. As owner-operator of Kind Love, he completed 720 successful and compliant harvests.
After being nominated Master Cultivator of the year in 2013, Michael decided to take his career in a different direction. Turning his attention to the development side of the business, Michael began consulting with first-time cultivation facilities to design and build successful large-scale operations from the ground up. To date, Michael has designed and consulted on over 2 million square feet of indoor and greenhouse cultivation facilities.
Leif Olsen
A cannabis industry veteran, Leif was born and raised in the Washington D.C. area. Graduating from Clemson University with a B.A. in Marketing in 2002, Leif began working in the cannabis industry in 2008. Since then, Olsen co-founded and eventually sold, Kind Love, one of Colorado's first and most successful medical marijuana organizations and brands. This seed-to-sale operation is vertically integrated, consisting of multiple grow facilities, retail operations and infusion and extraction facilities.
As owner and operator of Kind Love, Olsen logged more than 15,000 hours of hands-on operational experience in a number of key areas, including production facility design, harvest and curing design, processing set-up and SOPs, loss prevention, scalability, retail design, workflow, staffing, vendor sourcing, retail SOPs, packaging, brand development, online and social media marketing. Not surprisingly, Lief's life mantras are "Good to Great" and "99 isn't 100."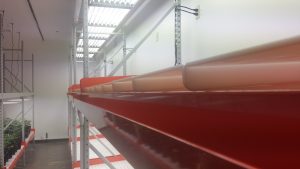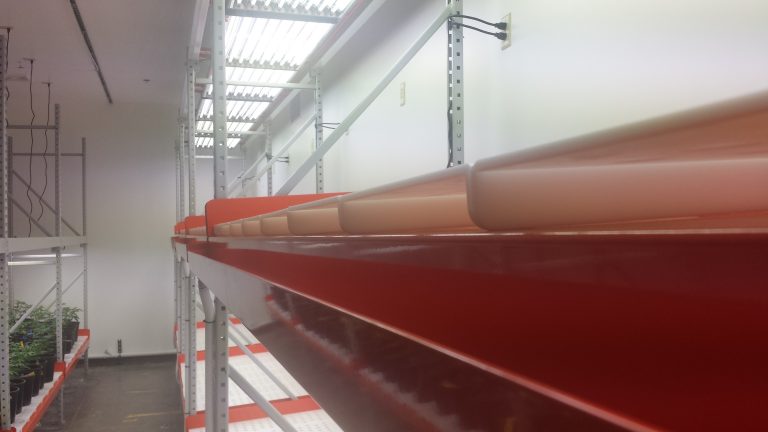 INSIDER TIP: GO CRAFT
"As large scale cultivators gear up for commercial cannabis, it's a pretty sure bet that the quality will go down. Luckily for the cannabis connoisseur, craft cannabis will have a big place in the market. I say this is the way to go. It's no different than beer, wine and coffee. There is a cannabis craft movement slowly happening across the country." —Michael Williamson
GREENHO– — USE VS. WAREHO– — USE
THE CASE FOR GREENHO– — USES: SAVES ON ENERGY COSTS, — — USES NATURAL PHYSICS AND PRODUCES FASTER PLANT METABOLISM
As more and more cannabis is grown and consumed in America, the question is: What is the most efficient and cost-conscious way to meet this demand? Although the recent trend has been to buy up vacant warehouses in down-on-their-luck cities and neighborhoods, it turns out that greenhouses may be the better answer—both cost-wise and plant health-wise. Growing in a greenhouse controlled environment does a few things: saves energy, uses natural physics and a provides a much quicker rate of plant metabolism. Of course, saving energy is the buzz word right now. A greenhouse uses only a quarter of the energy of a warehouse by using the best source of energy on earth: free sunlight, which also almost doubles the photosynthesis rate, which relates directly to the health of the plant. It's a proven fact: the sun if simply more efficient for plant growth and health than artificial lighting. Costs are also saved as greenhouses need less humidifiers due to the high-peak, open-roof structure for greenhouses. Other plus's to growing cannabis in greenhouses are: they protect the plants against frost and varying changes in weather outside; they help conceal the plants from anyone who will pass by the growing area; pests can't get in as easily; and, of course, greenhouses are able to regulate temperature as temperature fluctuations can stress plants and slow growth. In the end, growing the cannabis you sell at your shop in greenhouses makes the most sense both financially and safety wise for anyone who lives in bizarre and fluctuating weather areas and those who want that outdoor taste/feel but don't want to brave the elements and all the perils that come with it.