Most cannabis shops are designed with cost, zoning, and potential foot traffic in mind. In some ways this is understandable as it takes quite a bit of time and resources to open a cannabis dispensary. But are many shops missing the chance to become ingrained in the fabric of their communities?
In Chimacum, a community within Washington's Olympic Peninsula that maintains a culture of progressive agriculture, one shop was built to truly match the feel of the community.
Chimacum Cannabis Co. features a beautiful retail space that was transformed from an old farmhouse. It opened in June of 2016 after about a year of work dedicated to restoring the property.
"It would have been much easier and less expensive to throw up a small boxcar or acquire an uninspiring commercial retail space reliant on superficial décor," Chimacum Cannabis Co. owner and operator Kody McConnell said.

The old farmhouse was "dilapidated" and needed a lot of work. "Half a dozen dump trucks filled with loads of garbage, abandoned vehicles, and other refuse were removed" over the course of several months according to McConnell. The roof of the farmhouse was not salvageable and needed to be replaced.
The hard work was necessary in order to make McConnell's vision come to life. He was seeking to make something a bit different from the average dispensary experience, something that would represent the community.
"Cannabis needs to be perceived as a positive force in our communities," McConnel said. "Community trust is reinforced and fostered when folks put their money where mouths happen to be."
The effort seems to have paid off. The Chimacum Corner Farmstand has served as one of the town's most recognized landmarks, but now Chimacum Cannabis Co. is adding another must-see destination to the town.
Customers are sure to love the beautiful interior of Chimacum Cannabis Co. and its hand-made wooden display cases. But critics are noticing as well. Chimacum has been recognized as one of the "Best Dispensaries in America" by High Times.
While we all love to receive awards and praise, it is the local response and the relationships the shop builds with the community that will ultimately determine its success.
Word of what McConnell has done to transform the property seems to be traveling quickly. About a dozen families who either lived on the property or whose family members have lived there over the past century have stopped by to meet with McConnell.
"It is a small town and the goodwill engendered by our obvious hard work and commitment to the future of the community has not gone unnoticed," McConnell said.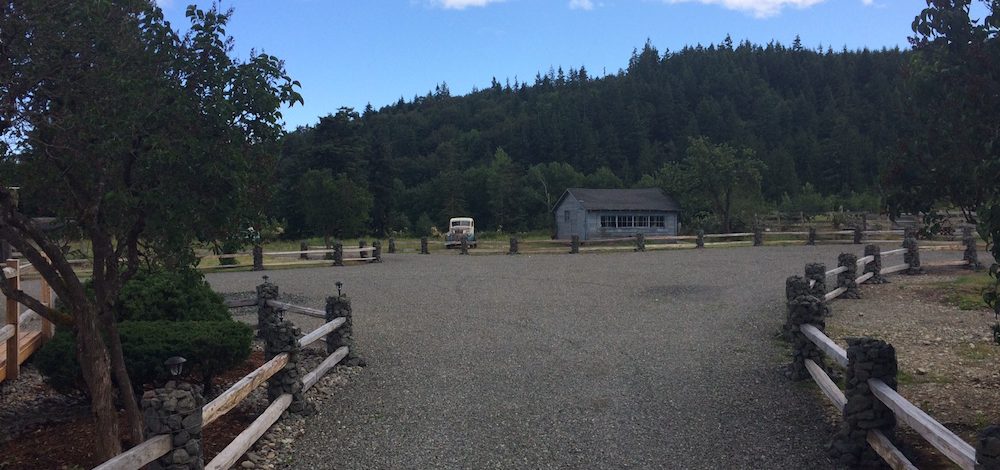 Even working with local authorities "has not been unpleasant," according to McConnell. Of course, it could help that McConnell's shop is helping provide additional funds for local law enforcement.
"We submit enough county taxes each month to fully fund a deputy sheriff position," McConnell pointed out.
The aesthetics and story behind Chimacum Cannabis Co. are important, but so is the shop's staff. All the employees at McConnell's shop have a background in cannabis in one way or another. "Some of us are qualified medical cannabis patients, some of us served as caregivers of patients including family members and some of us were experienced cannabis growers and chemovar developers," according to McConnell.
Having an actual mission outside of succeeding in retail and making lots of money gives Chimacum Cannabis a unique identity.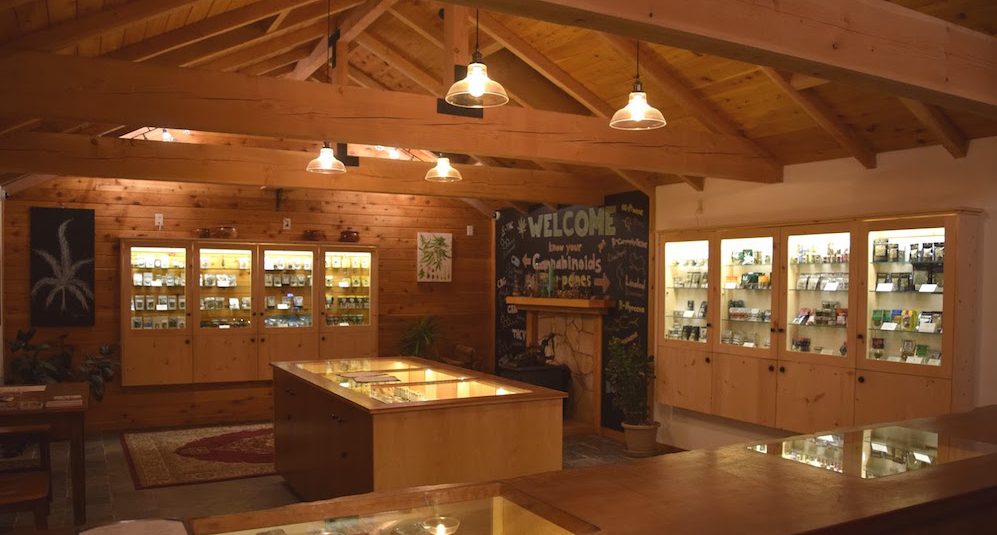 "Our approach was highly strategic and deliberate," McConnell said. "We hope to build a viable, long-term, local-oriented and artisanal cannabis business."
McConnell is also hoping Chimacum Cannabis can serve as local hub for people to socialize and learn from each other. "Our ambition is to be not only the place that our neighbors come to purchase the highest quality products available at the best value, but also where they can get better informed and educated as consumers," he said.
Although the cannabis reform movement is bringing out colorful characters and products, at its core, it is a crop that needs to be cultivated with care. Chimacum Cannabis Co. does not seem to have forgotten this.