With one week until the Holiday of Love, recreational cannabis gifts are now an option in states with legalization. So for Cupids that would enjoy some elevated treats, we have a few suggestions for how to send your Valentine's Day to new, cannabis-infused heights of romance.
Remember trading paper Valentines in school and hoping that special someone would notice your little love note? During February, special Henry's Original Pre-Roll packs will contain limited edition Valentine cards, designed by Los Angeles-based graphic designer Priscilla Witte. Whimsical with puns intended, the messages are sure to get a smile. Henry's Original premium half-gram pre-rolls, in packs of four, make it easy to share the love with friends or your S.O.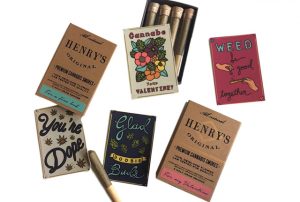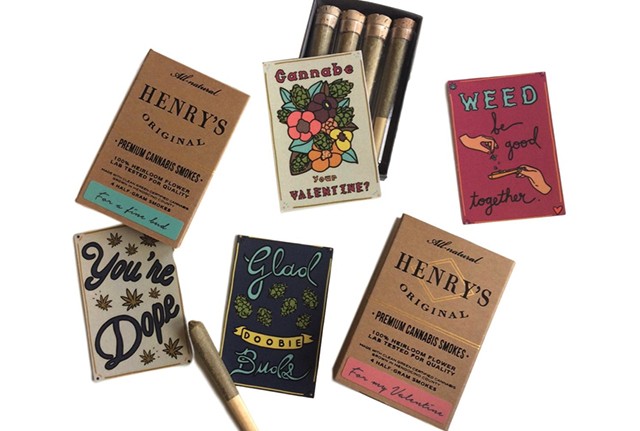 Craving something sweet? MondoMeds.com suggests its Sexy Panna Cotta Valentine's Day recipe, featuring their Mondo Cannabis Powder supplement. Infused with extract from Blue Dream flower, Mondo powder is slightly sweet and formulated with natural cacao. The powder dissolves easily in drinks and can be sprinkled over foods. This delicate Panna cotta recipe is flavored with Mondo, then topped with fresh strawberry sauce–MondoMeds Valentine Sexy Pannacotta Recipe.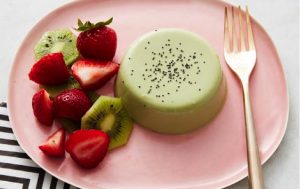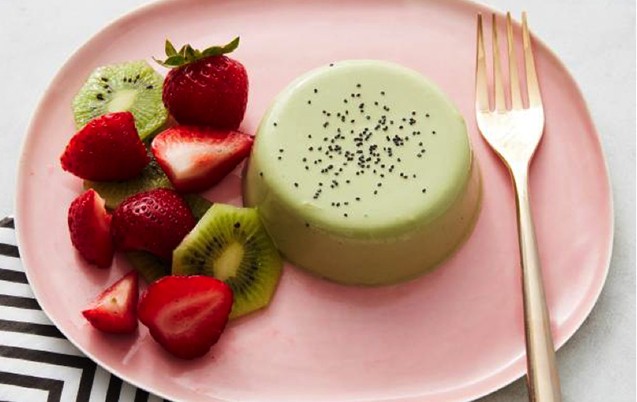 Huxton has Valentine's Day covered with two offerings for cannabis lovers. The Huxton Love Box Gift Set offers an assortment of cool accessories, including a logo tee shirt (hers or his), a Huxton blend cannabis-scented aromatherapy candle, and Huxton's handcrafted Walnut Ashtray. The ashtray is artisan-designed from a single piece of walnut. It has nine places for you to rest your blunt, including four holes that can hold joints vertically. This keepsake set also comes in at an under $100 retail price point.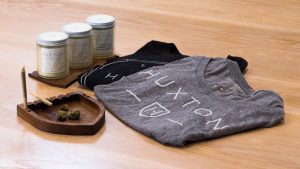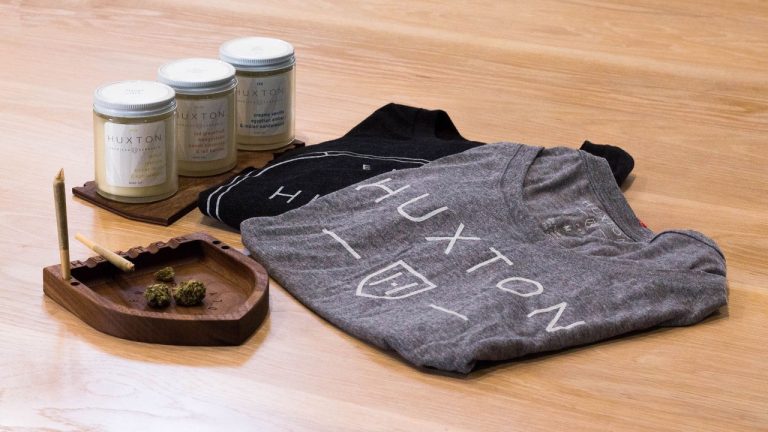 For February, Huxton also will offer its Love Blend, which is specially curated to "be an aphrodisiac and increase intimacy and sensuality."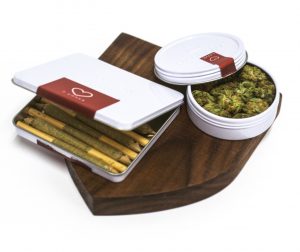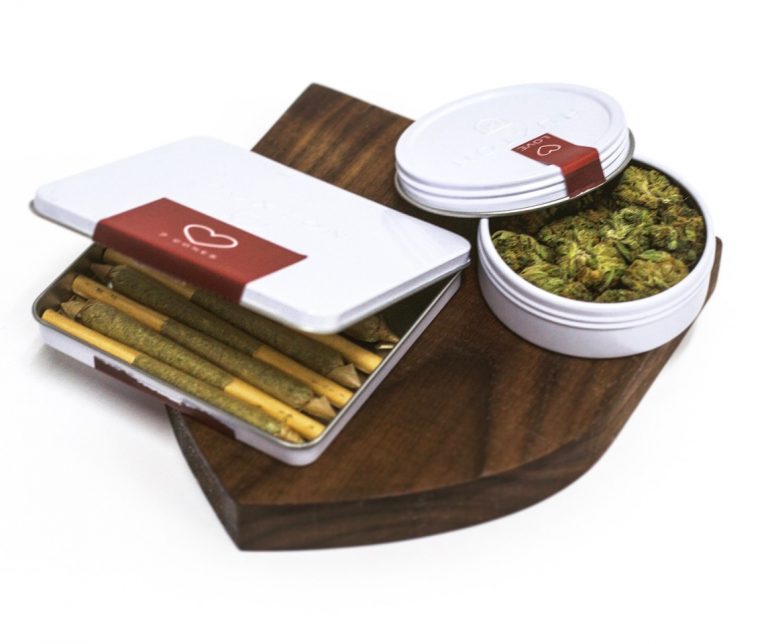 Finally, for the smoker that has everything, show your undying love with a one-of-a-kind $1 million bong–"The Throne" Bubbler Collaboration by glass artists Clinton Roman, Scott Deppe, Darby Holm, and Banjo. Recently featured on Forbes.com (because we're pretty sure you have to be on one of their "richest" lists to afford this beauty), it's a pinnacle of water pipe sculpture. Constructed in 2010, the fantasy creation is on display at Illuzion Glass Galleries in Denver, Colorado. (Photo courtesy Illuzion Glass Galleries.)